MADE IN CHICAGO: AN INDUSTRIAL HISTORY IN EVERYDAY OBJECTS

The Made-in-Chicago Museum, est. 2015, is a thoroughly unsolicited and independent historical research project focused on collecting, documenting, and celebrating the "everyday objects" produced during Chicago's 20th century industrial heyday. What started out as a small collection of rusty metal knick-knacks in Andrew Clayman's Uptown apartment has since evolved into this online museum (featuring exclusive histories of hundreds of Chicago manufacturers) as well as a proper physical showcase, with exhibitions at the Edgewater Historical Society (2017-2018), Rogers Park / West Ridge Historical Society (2018-2020), and the Klairmont Kollections auto museum (2022-present). The project has also been featured on WBBM News Radio, WGN's "SEE Chicago" program, and WTTW's "Chicago Tonight" and "Chicago Stories."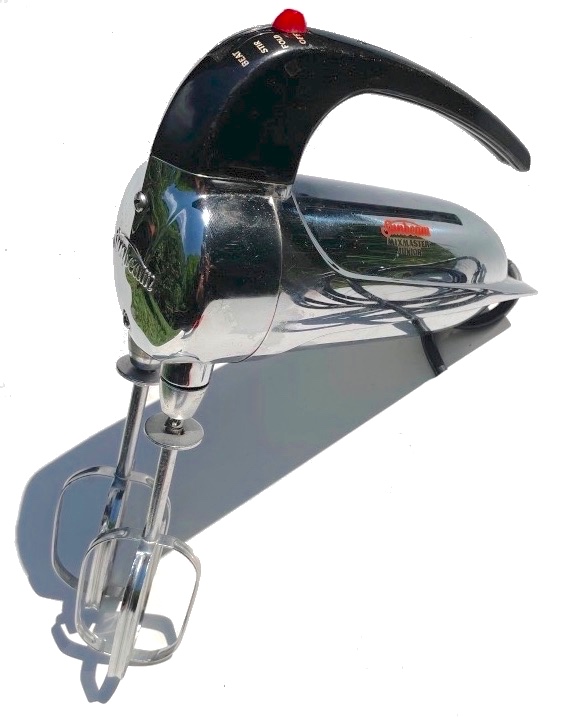 There are over 400 industrial antiques and vintage wares on display here so far—all of them dating from 1900 to 1970, and all of them, of course, Made in Chicago.
​From old advertising tins to tools, toy trains, telephones, and typewriters, each product included in the Made-In-Chicago Museum provides a rabbit hole to its own unique little origin story—complete with the innovators, immigrants, entrepreneurs, and working stiffs who delivered it to the world. Start weaving the various company histories together and you gradually get a better sense of the city of Chicago itself, and how it became one of the manufacturing capitals of the world.
About the Curator – Andrew Clayman:
I'm a 4o year-old professional freelance writer and historical researcher, and I "curate" this project without the aid of employees, government funding, or advertising dollars. When I first started collecting Chicago-made objects a decade ago, I thought it would be interesting to investigate the stories of the companies that produced them, and to share those findings with a wider audience. This small hobby soon snowballed into a somewhat financially reckless enterprise that's nonetheless proven highly rewarding. Importantly, all the articles featured on MadeInChicagoMuseum.com are researched, written, and regular reviewed by a human (myself), often double-checking and correcting copy-pasted falsehoods perpetuated online by bots and Artificial Intelligence. Long live humanity!
Made in Chicago – Project Mission:
If a museum theme or philosophy has emerged over the years, it's that art and industry are not mutually exclusive, and that the innovative products built by the skilled workers in a factory can reflect a time and place just as much, if not more, than any singular work of art.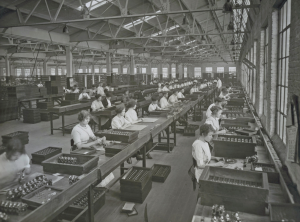 Considering the thousands of Chicago manufacturing businesses that have come and gone over the decades, I've never set a goal of being comprehensive here. Instead, I let the items I find out in the world determine which companies I add to the project next. After that, the biggest goal is to encourage new insights and feedback from "museum patrons" with their own personal memories of these products and the people behind them. Ultimately, this will help produce a useful resource on Chicago industrial history that goes beyond corporate accounts into the always preferable human experience.
Many 20th century factories were pivotal in bringing together different immigrant and minority groups as part of a shared endeavor for the first time—as working men and women made modern manufacturing an essential of a self-sustaining American society. Whether you were German, Italian, Irish, Polish, Czech, Ukrainian, Swedish, Jewish, or part of the "Great Migration" of African-Americans leaving the southern states, Chicago's industrial center represented a new opportunity in the early 1900s. Women also joined the work force in huge numbers, long before Rosie the Riveter. Over time, many of these stories wind up lost to history along with the hollowed out factories themselves, but the unions these workers forged, the harsh conditions and treatment they endured, and the things they helped build—including the rusty and dusty ones in our attics—are part of a lasting legacy.
For now, I am only really scratching the surface.
Thanks for visiting,
​Andrew Clayman
P.S. All antiques featured on this site are part of my own collection, purchased at Chicago garage sales, resale shops, antique stores, estate sales, and occasionally that World Wide Web thing. I'm responsible for all of the photos of said objects (out of focus, or not) and all of the written content on the site, unless otherwise attributed. So, I kindly ask that no use of the descriptions and/or original photography on this site be posted elsewhere without consent, as I am working to collect the contents into a print version. Ya know, copyright complexities and such. Much obliged. (C) Made In Chicago Museum, 2023.
The Made In Chicago Museum was also made in Chicago.
Images from Made In Chicago exhibit at
Klairmont Kollections, 2022
Images from Made In Chicago exhibit at
the Edgewater Historical Society, 2017-18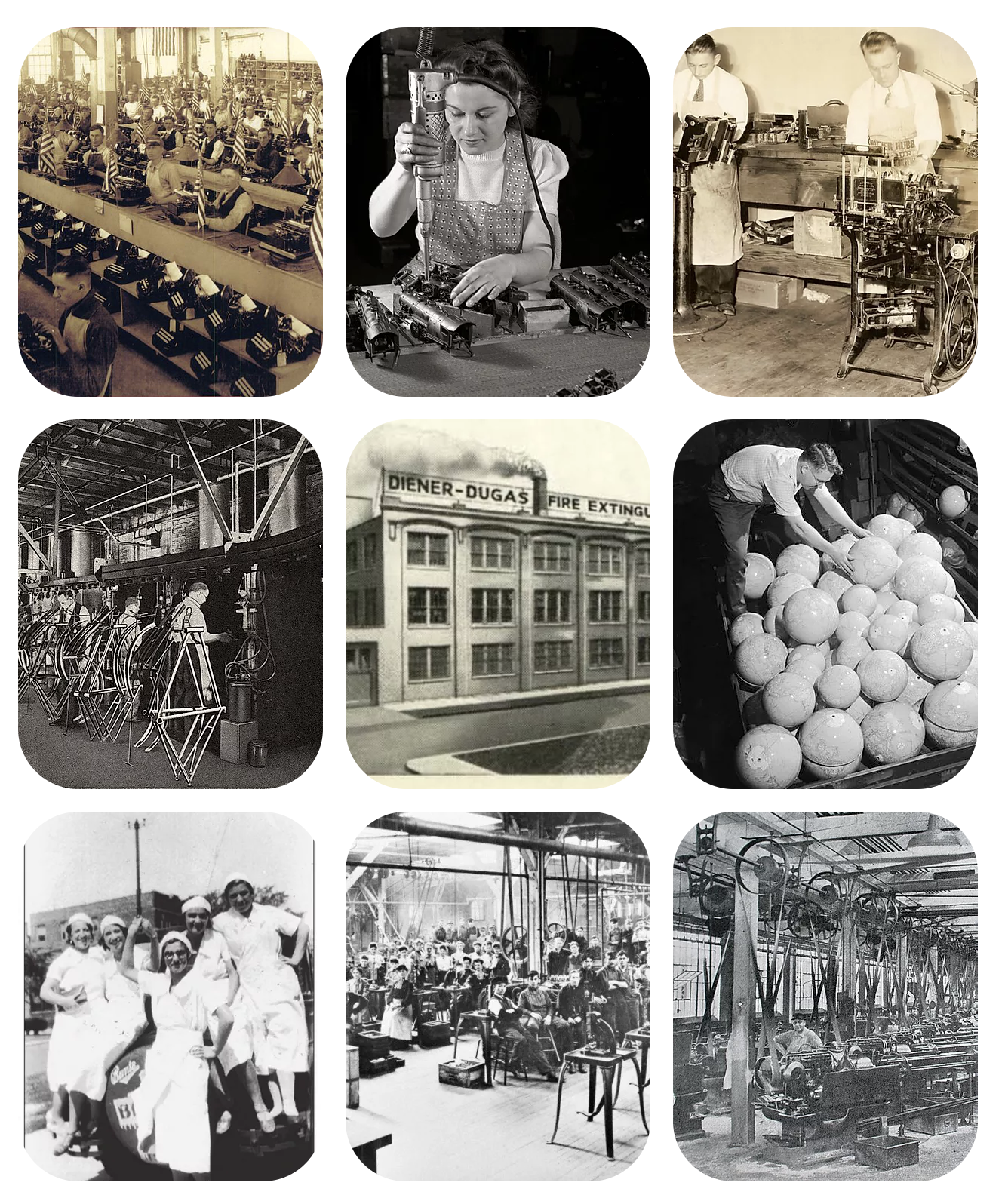 This army-green metal kitchen scale by the Pelouze MFG Co. was the first item in the Made In Chicago collection, purchased at a resale shop in the Andersonville neighborhood: