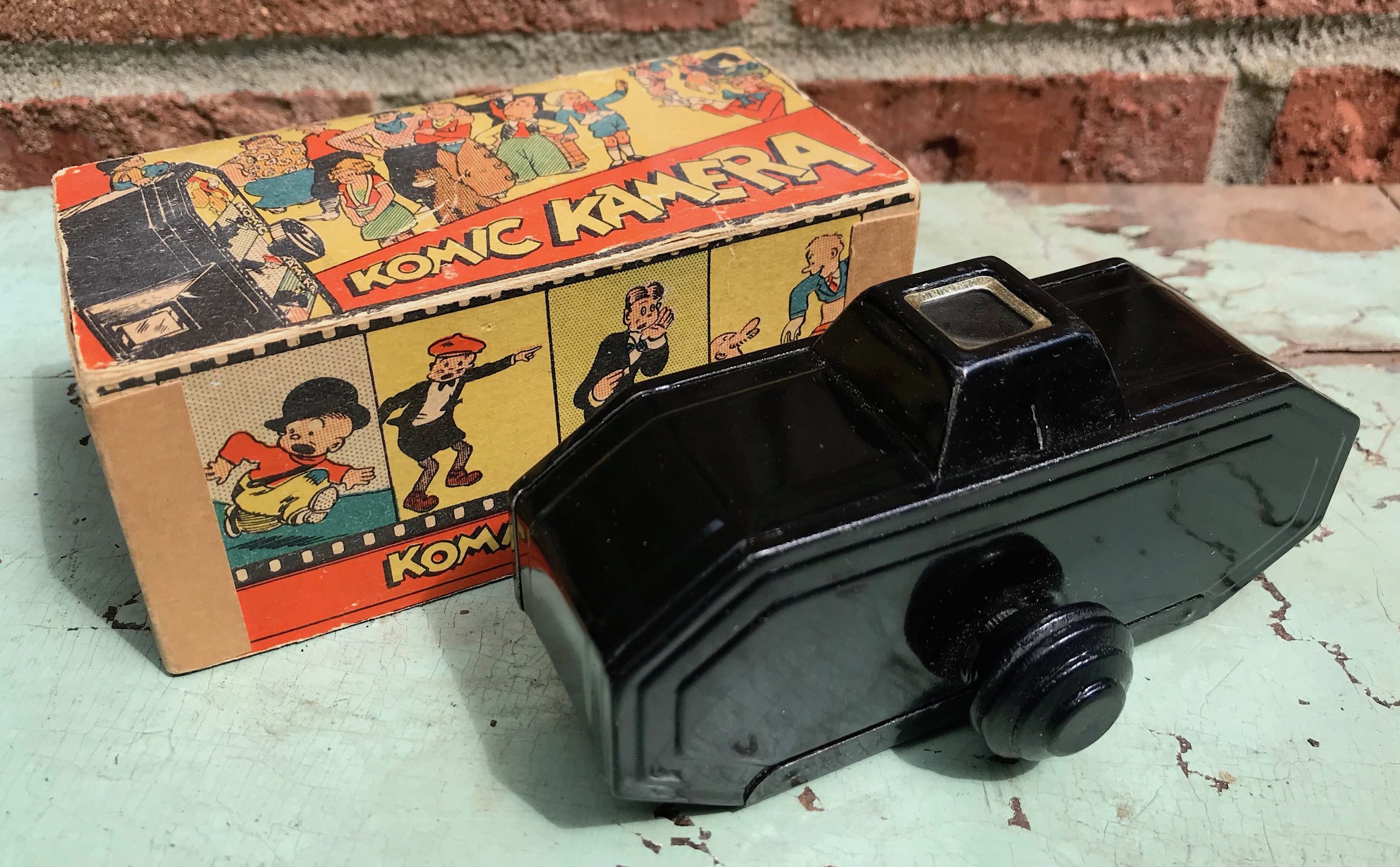 Museum Artifact: Komic Kamera Film Strip Viewer, 1934
Made By: Allied MFG Co., 1338 S. Michigan Ave., Chicago, IL [Near South Side]
Once upon a time, during a fleeting moment of optimism smack dab in the solar plexus of the Great Depression, an 18 year-old kid named Harold B. Shapiro applied for a patent on a device he called a "film exhibitor"—a small bakelite box intended for the "direct viewing of scenic or other picture films . . . in which the film is seen through a lens and moved across a window opposite the lens, the film being housed in roll chambers above and below the view chamber."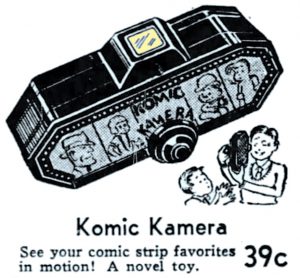 In its commercial form, this quirky proto-viewfinder—one of the earliest mass-produced plastic toys in America—became the "Komic Kamera." It was introduced in 1934 by Chicago's Allied MFG Company (aka Allied Products Co.), the small distribution business that—by no coincidence—was owned by Harold Shapiro's proud papa, Benjamin H. Shapiro.
Having worked out a licensing deal with the Famous Artists Syndicate, Allied was able to sell merchandise depicting the popular characters of 1930s newspaper comic strips, or "funnies," including Dick Tracy, Little Orphan Annie, Moon Mullins, and Krazy Kat, among others. As such, the Shapiros appeared to have found an unlikely oasis of profitability in a brutal marketplace.
Within just a couple years, however, this cute story of father and son ingenuity would take an incredibly bizarre turn, moving the obscure Allied MFG Co. out of the funny pages and into the Tribune's hard news headlines for the first and last time. You're not going to find these details in a typical toy collector's catalog, but if you're interested in tales of gang violence, jewelry heists, hard-nosed boxers, heartbreaking betrayals, criminal conspiracies, high stakes court cases, and family drama on a Sopranos-esque scale, this slightly grittier account of the Komic Kamera and its creators might just hold your interest.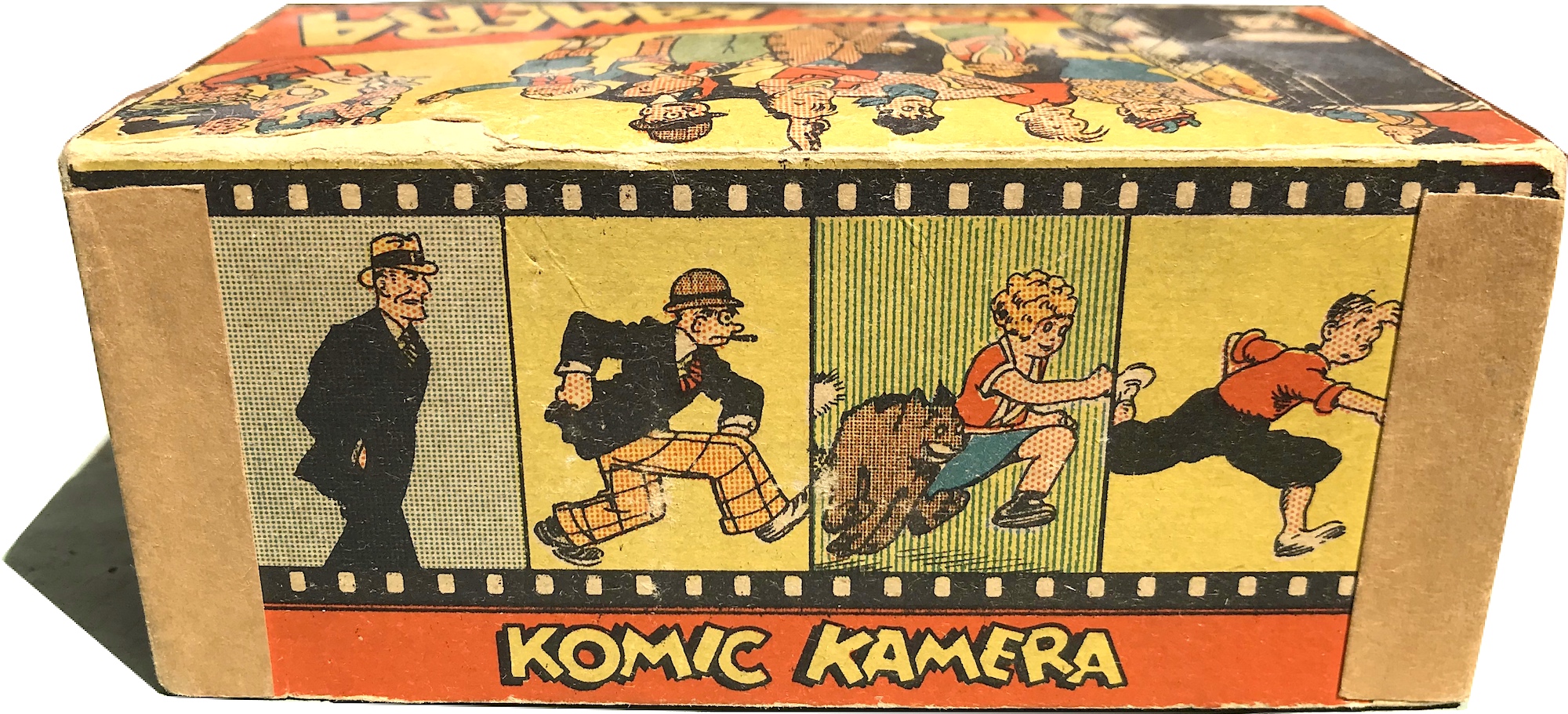 [The Komic Kamera's series of mini film strips included funny paper favorites (left to right) Dick Tracy, Moon Mullins, Orphan Annie, and Smitty, as well as The Gumps, Harold Teen, 3 Nursery Pigs, Krazy Kat, Scrappy, Capt. Beatty's Animal Circus, Winnie Winkle, Gasoline Alley, and Africa Speaks]
Part I. The Crime
On the morning of December 28, 1936, 40 year-old Benjamin Shapiro and his wife Louise were the victims of a terrifying break-in at their home in the South Shore View Hotel at 7100 S. Shore Drive. Two masked bandits held the couple up at gunpoint, bound them, then proceeded to steal more than $6,000 worth of cash and jewelry before fleeing the scene.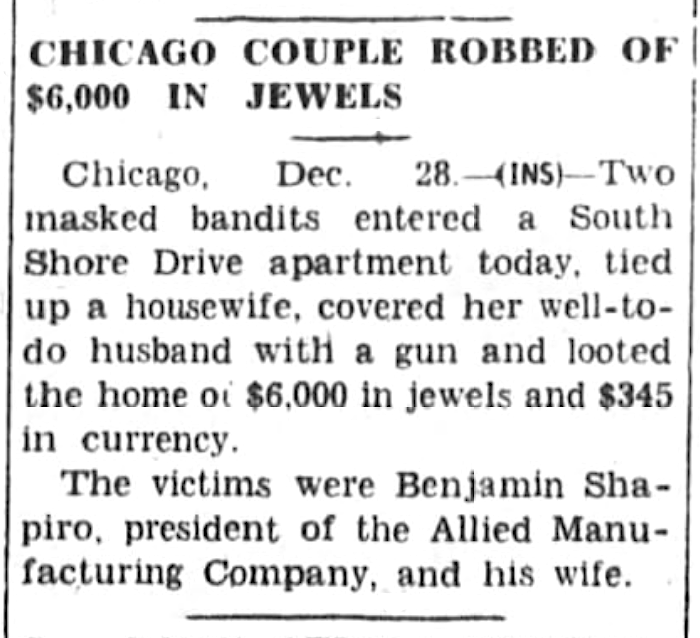 According to news reports the next morning, the incident had begun with the assailants brazenly knocking on the Shapiros' door. Louise—who was expecting an early visit from a friend—simply opened it. As the robbery unfolded, the aforementioned Harold Shapiro—the couple's now 21 year-old son—"was sleeping unnoticed in another room." When the cops arrived, however, Harold informed them of "a possible suspect whom he had seen around the hotel." That lead came up dry.
The Shapiro family, described bluntly in the Tribune as "well off," were living a rosier life than many of their South Side brethren, so the crime—on the surface—didn't immediately appear unusually suspicious. Still, for burglars to systematically target a specific couple in a high-rise apartment complex, a bit of previously acquired knowledge is often involved. The police had a whodunnit on their hands.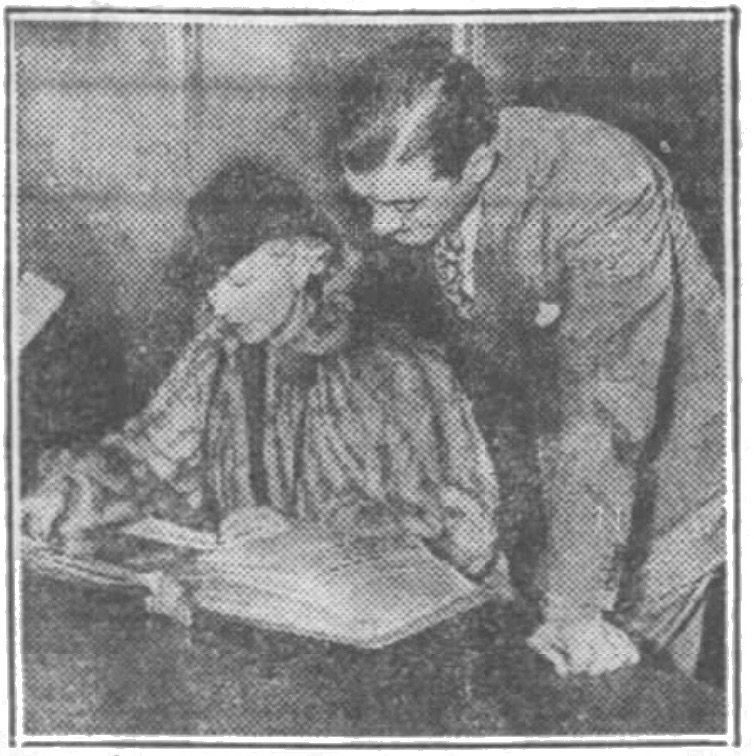 [Benjamin H. Shapiro, president of the Allied MFG Co., and wife Louise Shapiro, 1937]
II. The Victims' Business
Benjamin Shapiro was likely known to quite a few folks in the neighborhood at the time. A first generation Jewish American and lifelong Chicagoan, he'd been a successful shoe salesman for more than 15 years, serving as sales manager for R. Stern & Co. (209 S. State St.) before starting the Allied Manufacturing Company in the early 1930s. Originally headquartered at 400 South State Street, the business started leasing space on the third floor of the Curtiss-Wright Building, 1338 S. Michigan Ave., in 1935.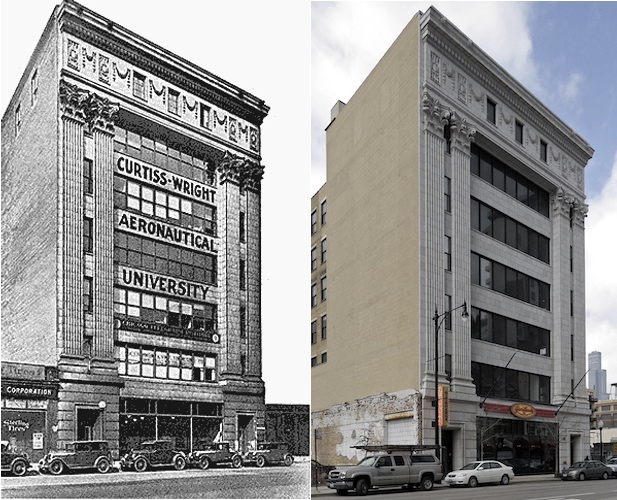 [In the mid '30s, Allied leased its home office on the third floor of the Curtiss-Wright Building, 1338 S. Michigan Ave. The building, opened in 1929, was home to the Curtiss-Wright Aeronautical University, one of the first major flight schools that welcome black students and instructors. The building has since been converted into the "Aviation Lofts," as seen on the right]
Here, both Benjamin and his son Harold, a recent college graduate, reported to work each day, with Ben serving as company president and Harold as a sort of apprentice and manager of sales, promoting a range of comics-related novelties that included the Playstone Funnies Kasting Kit (for making molded figurines) and a cardboard "rolling ball target game" called Funny Pop.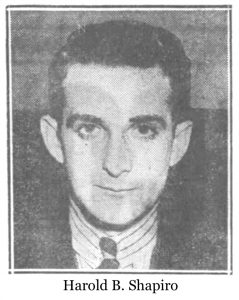 As noted, Harold B. Shapiro was also the guy who applied for a new patent on the film exhibitor / Komic Kamera in 1934. This patent was ultimately granted in 1935 (pat #1,999,133), but as Harold admits in the language of his own application, it was really just a slight tweak of an existing invention already credited to Allied employee Harry Zimmerman in 1933 (#1,957,378).
The same style of product would be sold by Allied (and later the Acme Plastics Co.) under slightly different brand names, including the "Kiddie Kamera" and "Movie Komics," well into the 1940s and '50s, with hundreds of different miniature film strips produced to go with them. Most of these were comic related, but some, like the damaged 1933 World's Fair strip that's inside our camera, showed the toy's simpler, educational potential.
During their early days in Chicago, though, it seems that the Shapiros were pretty centrally focused on the gimmick of Funnies paraphernalia (you can find other vintage toys made by an "Allied MFG Co.," but they're usually different businesses with the same unimaginative name). It's also unclear how much "manufacturing" was actually going on in Allied's offices, or how many employees were on staff. Benjamin Shapiro had a working relationship with the early plastics manufacturing guru Islyn Thomas (of Scranton, PA), and it's quite possible that most of Allied's novelties were made on the East Coast, then distributed through Chicago. Either way, most of what we know about the Shapiros and their business during the 1930s is only accessible through the lens of the much publicized robbery case and its epic aftermath.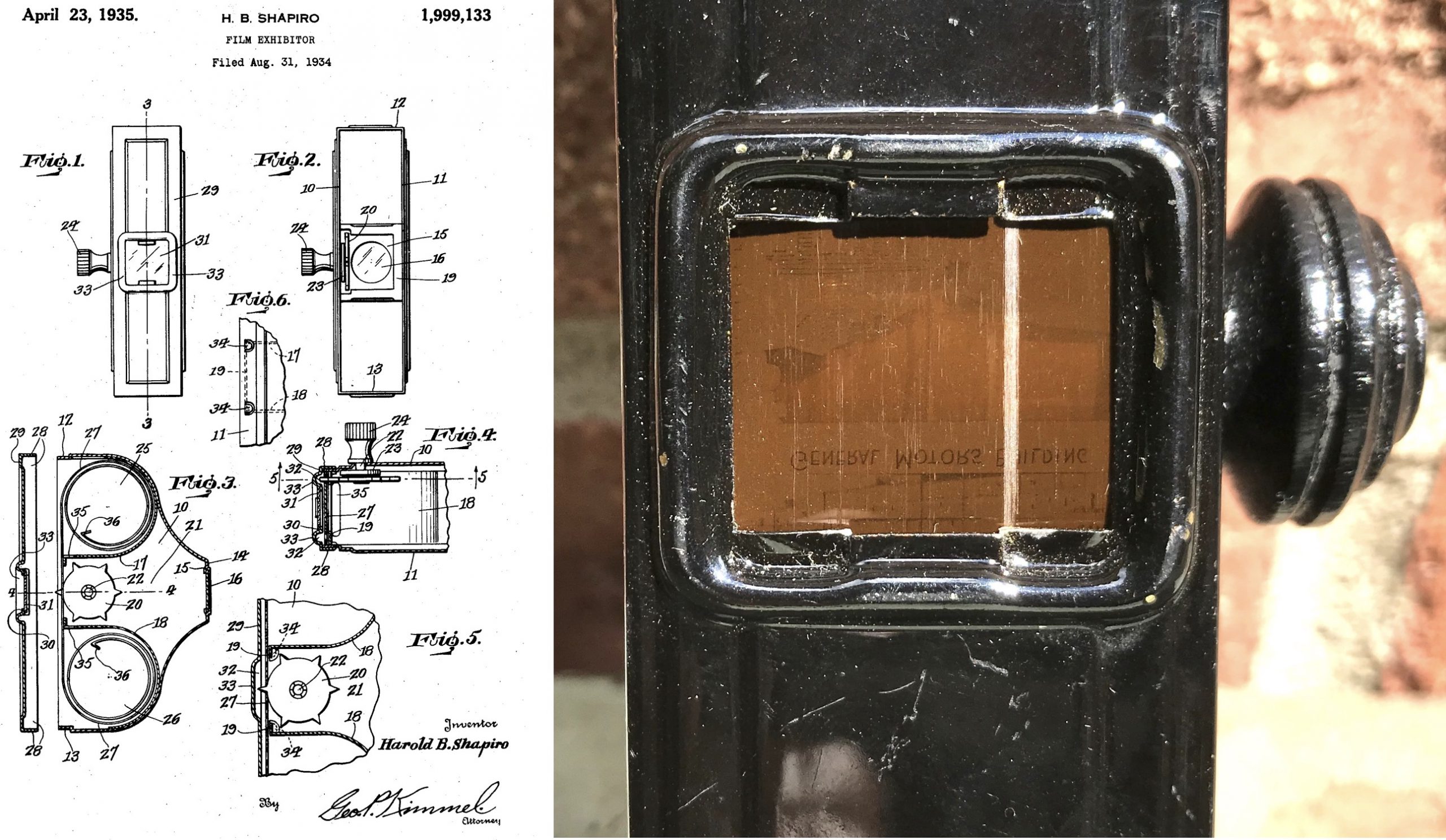 [Patent drawing of Harold Shapiro's "film exhibitor" and a look at a frame from the World's Fair film inside the Komic Kamera in our exhibit, featuring a backwards image of the General Motors Building]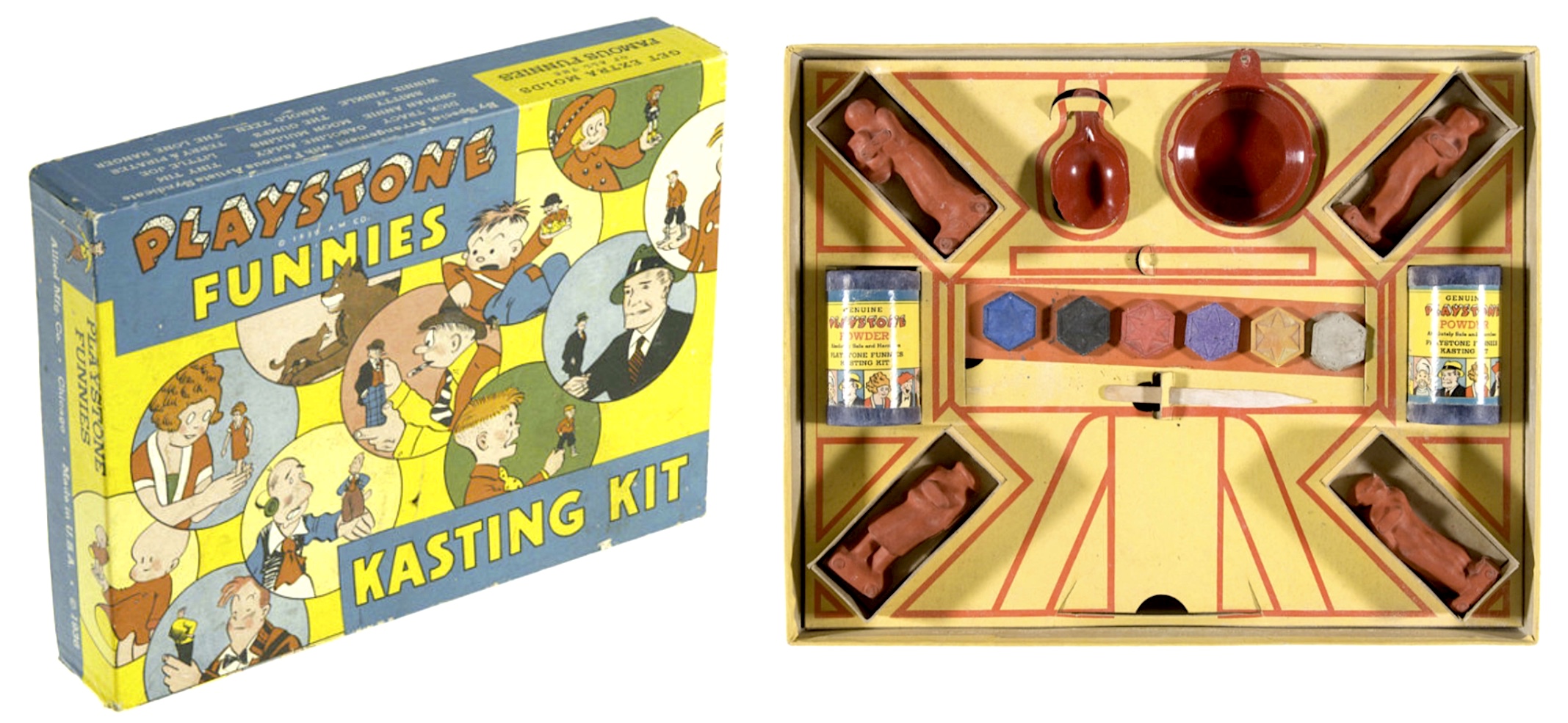 [The Playstone Funnies Kasting Kit, which let kids make their own molded figurines of comic strip characters, was another popular Allied novelty in the mid '30s]
III. The Fallout
On Wednesday, December 30, two days after the break-in at the Shapiros' home, Chicago beat cops William Lawler and Robert Ryan were strolling near the corner of Monroe Street and Wabash when they saw a couple sketchy fellows looking like they were up to no good, as was the 1930s fashion. When the policemen walked up to question the two men—later identified as 22 year-old Robert Lewison and 24 year-old ex-con Al Pavlo—they soon "saw Lewison signal to Pavlo, who dropped a small package behind a lamp post," according to the Tribune. "The police picked up the package and found the Shapiro jewelry in it." A comedic bit of '30s nitwittery worthy of a Laurel & Hardy scene, surely.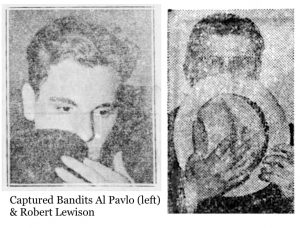 The biggest plot point of this particular bust, however, was yet to come.
At the police station, Lewison confessed to the robbery, but implicated the true mastermind of the operation . . . as none other than the Shapiros' own son; the handsome young Komic Kamera salesman himself, Harold B. Shapiro!
The cops swiftly picked up Harold for questioning that night, and when the kid saw his buddy Lewison already in custody, he "paled" and confessed on the spot. "I am sorry now," Shapiro told Lieut. Edward Kelly of the detective bureau. "I did something I can never repair."
It's not clear at what point the police finally notified Harold's parents about this disturbing development, but by the time the media was able to ask Benjamin Shapiro for his thoughts, he was firmly in denial mode. "I can't believe it," he said. "I won't believe it until I have heard it from his own mouth."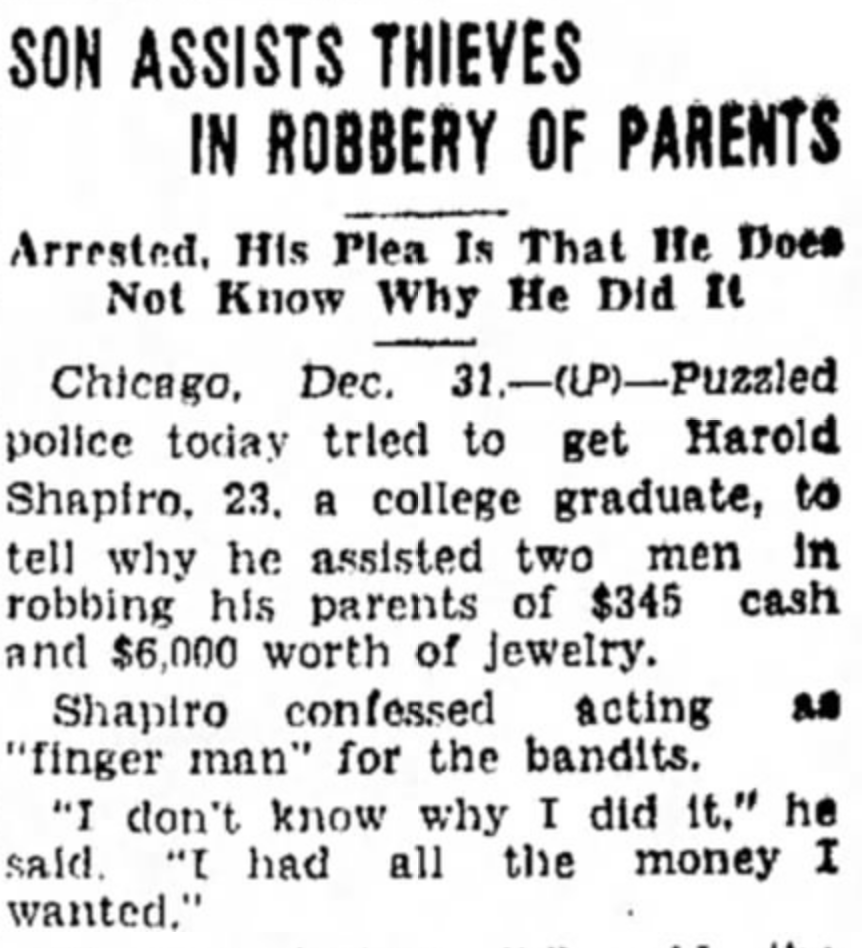 [Clip from the Freeport Journal-Standard, December 31, 1936]
That opportunity would come hours later, on December 31, as the Shapiro family would ring out 1936 with a massively depressing courthouse reunion with their crestfallen kiddo.
Before that moment, however, came a less anticipated reunion with the bandit Robert Lewison, whom both Shapiros identified as one of their attackers [Lewison, amusingly, was the son-in-law of the wealthy Barney Cushman, president of the Cushman Motor Delivery Co., but Cushman's daughter had apparently left him after a month of marriage]. The other masked man from that night would later be apprehended and confirmed as 24 year-old Morris Lew, while the third man in custody, Al Pavlo, was just the dude who'd stashed the loot.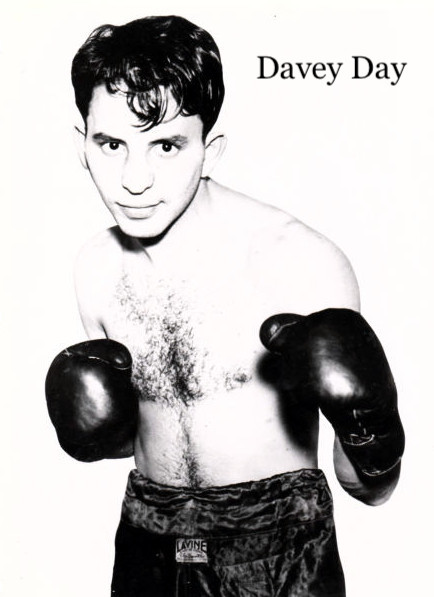 All three thugs, it turns out, had met Harold Shapiro at a local boxing gym, where Harold was trying to fashion himself into an amateur fighter and Golden Gloves challenger. For a while, he was training under an accomplished Jewish boxer named Davey Day, aka the "Human String Bean," but it appears Harold fell in with the wrong crowd instead. The hardscrabble street kids at the gym soon pressured Shapiro to tip them off to a potential "score" in his wealthy neighborhood, and Harold—being ever such a good boy—suggested ripping off his own parents. The plan was in the works for more than a week, in different forms, before the decision to strike at the Shapiros' apartment was settled on.
When the police pressed Harold on his motives, he sounded like a fella who's suffered one too many left hooks to the dome. "I don't know why I did it," he said. "I had all the money I wanted."
"Harold Shapiro, 21 years old, could not face his father, Benjamin, president of the Allied Manufacturing Company, when he appeared before Judge Michael L. McKinley in Criminal court yesterday on a writ of habeas corpus," the Tribune reported on New Year's Day, 1937. "The youth, who has confessed that he arranged the robbery of his parents in their apartment at the South Shore View Hotel early Monday, hung his head and was speechless in the courtroom."
Benjamin Shapiro's first words to his son, according to reports, came in the form of a question: "Is what I've read in the papers true?"
If Harold really wanted to solidify his heel turn, he could have replied, "No, dad. Dick Tracy is just a fictional character." But he kept his trap shut.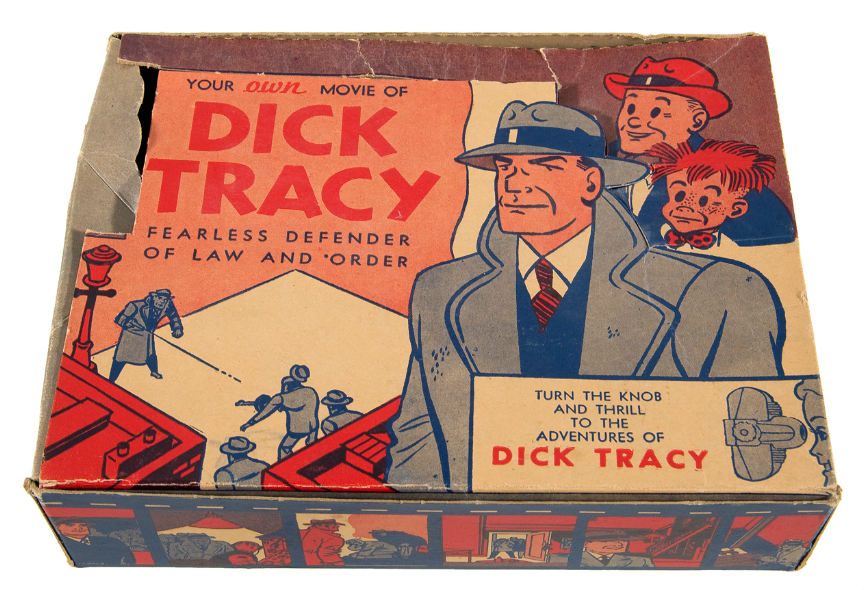 [A Dick Tracy film strip produced for a later 1947 version of Harold Shapiro's view finder. It was sold by the Acme Plastic Toys Inc. of New York, a later iteration of the same Shapiro family business]
IV. Allied to a Fault?
Things actually got weirder from there, if you can believe it. While Benjamin and Louise Shapiro seemed more than happy to put their names to robbery complaints against Lew, Lewison and Pavlo, they dug their heels in when it came to their remorseful son, refusing to file charges or cooperate with the State's Attorney's office, who had filed charges of their own against Harold.
It's really quite a profound display of parental loyalty in response to a devastating act of child betrayal.
With daily life within the family and at the Allied MFG Company offices thrown into disarray, the Shapiros repeatedly ignored a judge's orders to appear in court and prosecute the four charged men. Sometimes the excuse was that Louise was "ill" and other times there were no excuses at all. Rumors had the couple vacationing for weeks in New York or—randomly—Biloxi, Mississippi, all while Judge Robert J. Dunne demanded their presence and Assistant State's Attorney John Boyle threatened to seek conspiracy indictments against them for protecting Harold.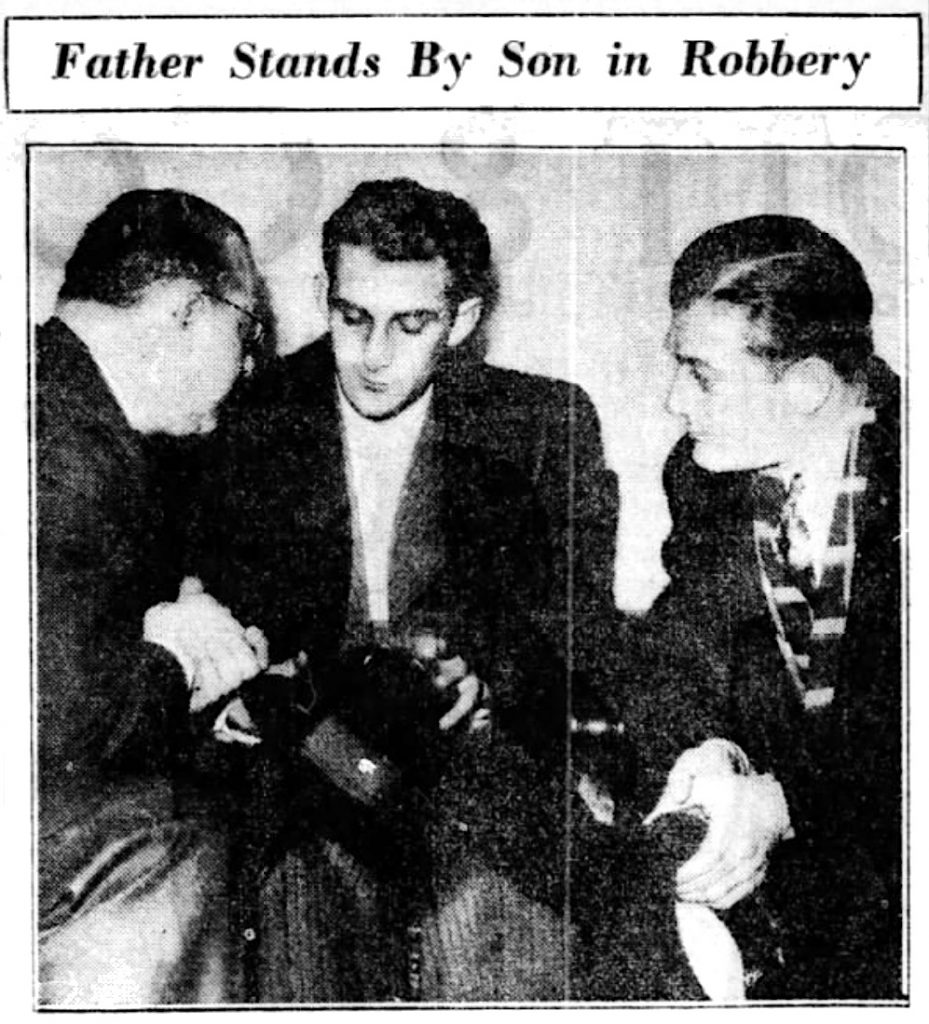 [To the surprise of the public and anger of the courts, Benjamin Shapiro (right) continued to stand by his son Harold (center), who was represented in the robbery case by lawyer Harold Levy (left)]
"I have tried to find Mr. and Mrs. Shapiro, but all I can learn is that they're supposed to be somewhere in the east," Boyle told Dunne in one February hearing. "If this continues I shall ask the grand jury to indict Mr. and Mrs. Shapiro on charges of conspiracy to obstruct justice."
When that plan didn't pan out, Boyle took more drastic measures in April of 1937, suggesting that Harold Shapiro's bond be raised from $7,000 to $200,000, and that the youngster be thrown in jail as a pseudo-hostage in order to entice his parents out of hiding to bail him out. This strategy, too, was shot down by legal challenges.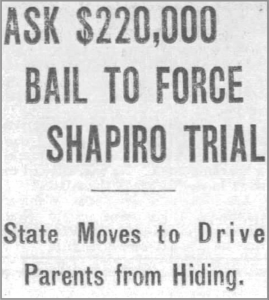 Eventually, the Shapiros' strategy of avoidance paid off. The case couldn't be properly brought to trial and all four men involved went free. That wasn't necessarily the best outcome for the masked bandit Robert Lewison, however, as just two years later, he would be gunned down in his own car "on a lonely road near Hinsdale," a victim of what the police called a "hoodlum crime."
In some ways, the Allied Manufacturing Company suffered a similar fate. The Chicago business appears to have shutdown before the onset of World War II, with only Benjamin Shapiro's wholly separate Allied Realty company maintaining an office in the city. This was NOT, however, the end of Shapiro's involvement in the plastic toy industry. Nor was the Shapiro family irreparably damaged by their flirtation with tabloid scandal. All they needed, it turns out, was a change of scenery. And a new brand name.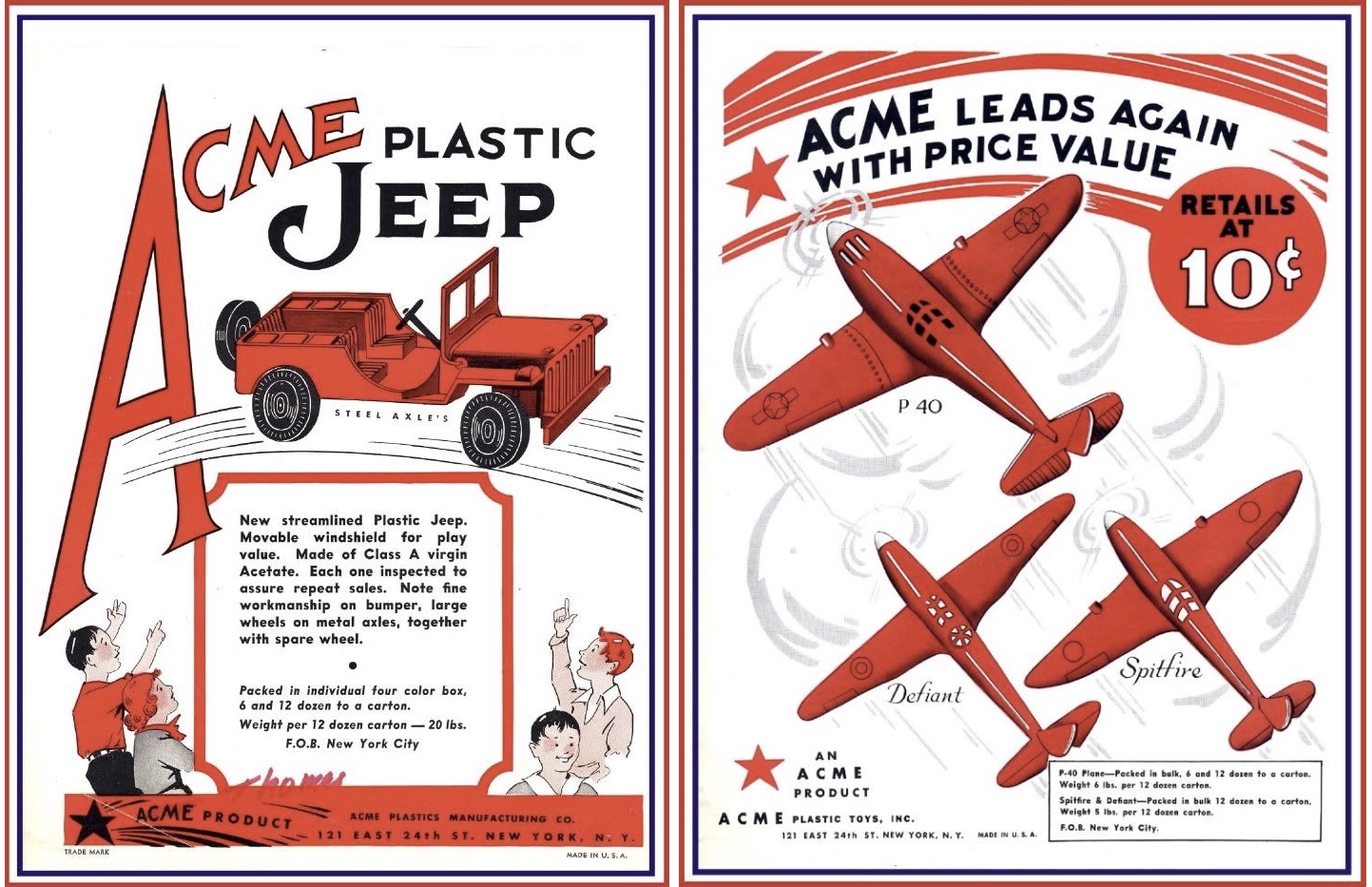 [A pair of 1945 ads for Acme Plastic products, the new toy line from Benjamin H. Shapiro, now headquartered in New York City. Photos from Bill Hanlon's USDimestore.com]
V. Acme Plastics
During the war, Benjamin H. Shapiro launched his new venture, the Acme Plastics Manufacturing Co., this time with a home office in New York City, at 121 E. 24th Street in Manhattan. More notably, he welcomed Harold right back into the fold as a VP and lead salesman. All was seemingly forgiven.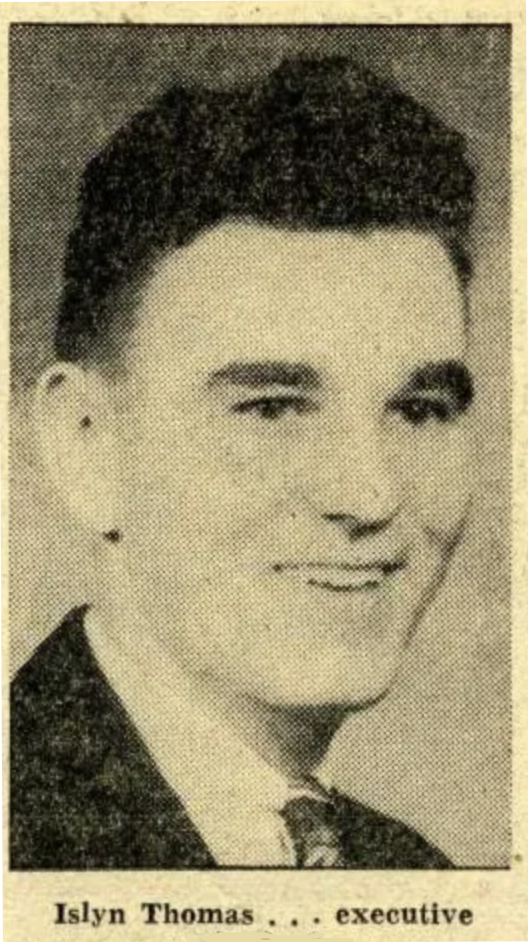 As with Allied, the new business—alternately known as Acme Plastic Toys, Inc.—was really a distributor more than a manufacturer. The actual making of the products was largely achieved through a partnership with Islyn Thomas and the Ideal Novelty & Toy Co. During the war, that partnership proved hugely successful, as a line of small Acme plastic military toys—including jeeps, ships, fighter planes, etc.—sold consistently well. Acme also continued making the Shapiros' beloved filmstrip cameras, with the Lone Ranger and Superman joining Dick Tracy as popular sellers.
Some of Acme's 1940s products, branded as "Baby Gene Toys," were sold under the "Eugene Manufacturing Corp." banner. Both were references to Harold Shapiro's baby son, his first with new wife Shirley.
Through it all, Baby Gene's grandparents Benjamin and Louise were spending most of their time not in New York or Chicago, but in semi-retirement in Miami, Florida.
"The weather here is very beautiful," Benjamin wrote to Islyn Thomas in December of 1942. "Maybe sometime in April you and your family can make a trip here and enjoy heaven, where some day I hope we can be in the plastics business together."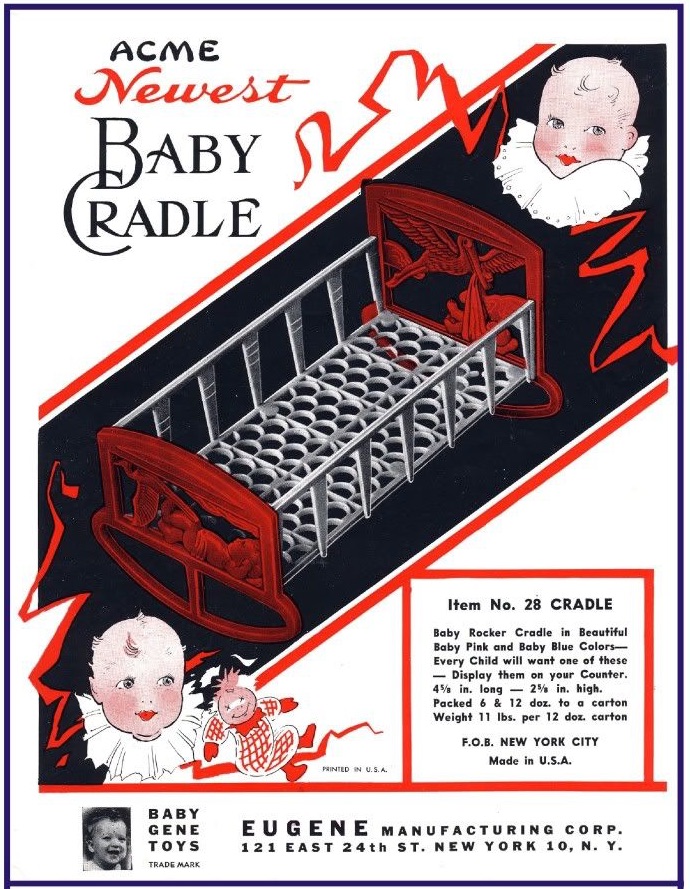 [1945 ad for "Acme's Newest Baby Cradle." It was sold under the trademark of Baby Gene Toys and the Eugene MFG Corp., both of which were named for Harold Shapiro's son and Benjamin's grandson, Baby Gene, whose pudgy face also made a nice logo]
After the war, Islyn Thomas did in fact buy out Shapiro's shares in Acme and merged the business with his own Thomas MFG Corp of New Jersey. Harold Shapiro, however, continued to work for Thomas's Acme division, and by the 1950s, he too had relocated to Miami with his wife and children.
Benjamin Shapiro died in Miami in 1982 at the age of 86. Harold, after divorcing his wife and spending time in California, died in Hawaii in 1998, age 82.
We're not sure what Louise Shapiro's ultimate fate was, but we did uncover a final weird coincidence that puts the old Shapiro family drama in a slightly different perspective.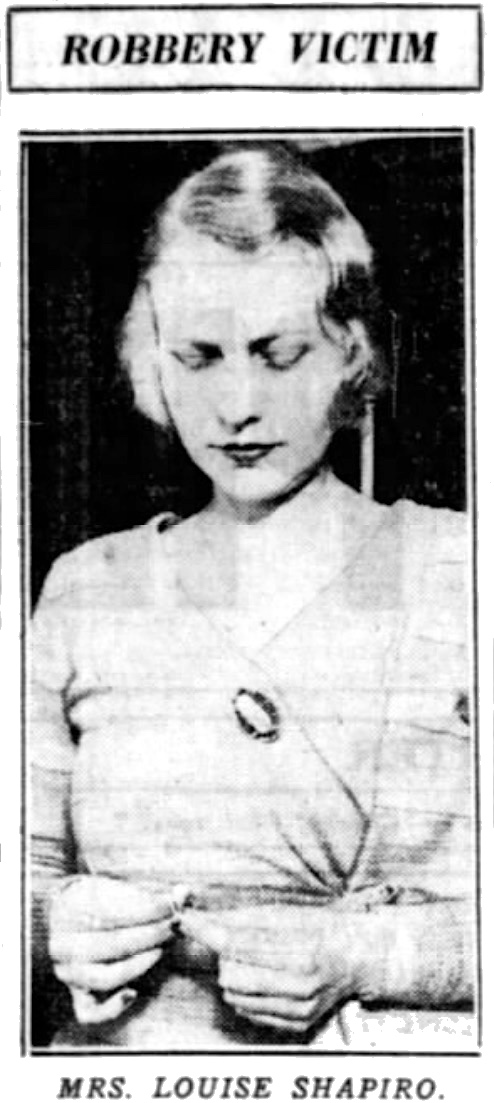 In 1930, almost exactly six years before the Shapiros were robbed by Lewison & Lew, the unlucky Louise was the victim of an eerily similar incident inside the family's previous home at 7735 Essex Avenue.
"Posing as a Western Union messenger, in uniform," the Tribune reported on December 24, 1930, "a youth last night gained entrance to the apartment of Mrs. Louise Shapiro, and aided by a confederate who rushed in behind him, robbed her of $7,400 in jewelry and diamonds and $40 in cash. She is the wife of Benjamin Shapiro, sales manager for R. Stern & Co., importer of shoes."
There is no mention of Harold Shapiro in this story, who was just 14 at the time. But one is left to wonder whether this was a fluke of fate or something altogether fishier. We couldn't unearth any newspaper follow-up on the 1930 robbery. Did the Shapiros figure out that Harold had instructed the "youths" in that crime, as well? Did this event directly impact how they dealt with its sequel six years later? Did Louise ever have the courage to open up her own front door again?
Most likely, we'll never know these answers. It's a bit like trying to make out the images from the 1933 World's Fair on our Komic Kamera. Some things just wind up up a bit faded, upside down, and backwards through the busted viewfinder of history.
Postscript: The "Other" Allied MFG Companies
As noted earlier, part of the difficulty in researching the Allied MFG Co. is that Ben Shapiro chose one of the most generic names imaginable for his business (when he changed it to Acme, it was hardly any better). There were at least a few other Allied Manufacturing Companies in Chicago, alone (including the Allied MFG & Sales Co., maker of industrial lifting equipment), and—by another odd coincidence—more than one in the novelty plastic toy field.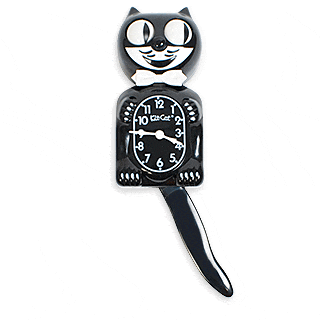 The unrelated Allied MFG Co. of Seattle, for example, was responsible for the iconic "Kit Cat Klock" swinging tail cat locks of the '40s and '50s.
During the same era, an Allied MFG Co. in Bozeman, Montana made plastic novelties like the "Rocking Crazy Duck," and Allied MFG Co. in Milwaukee sold a Handi-Lite mini flashlight. Today, Allied Products Co. of Kansas City makes patriotic puzzles, frames, and flags.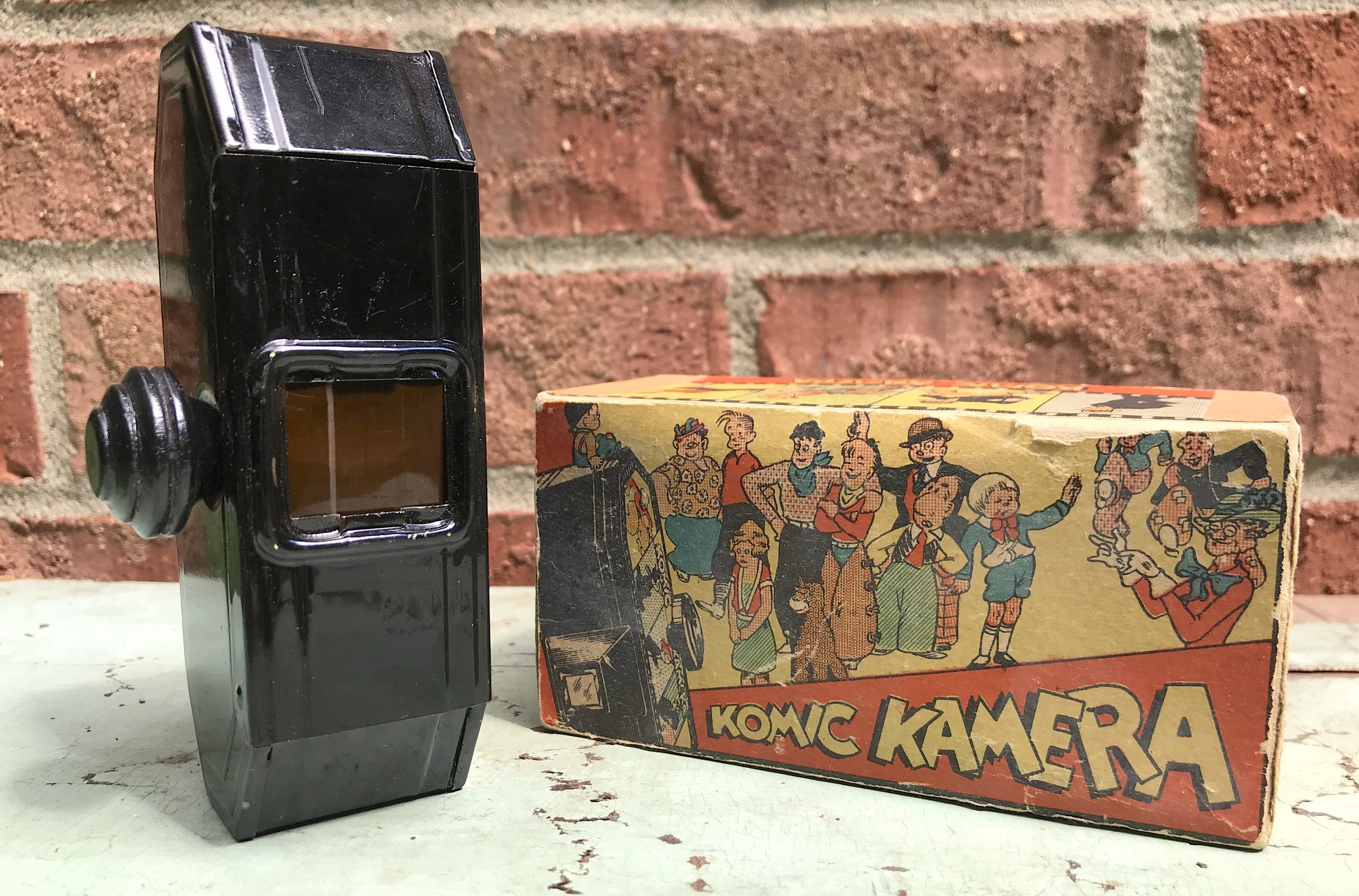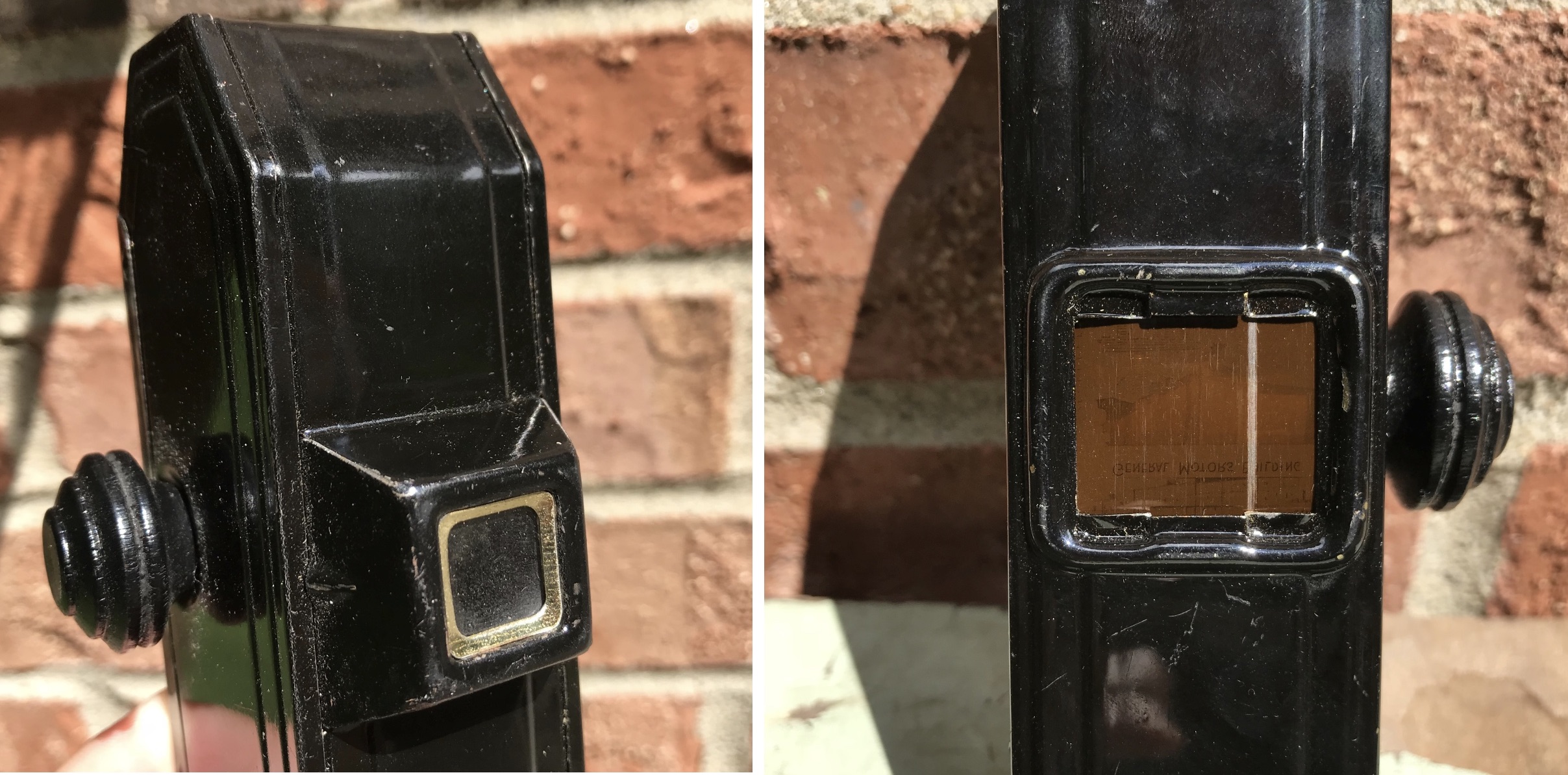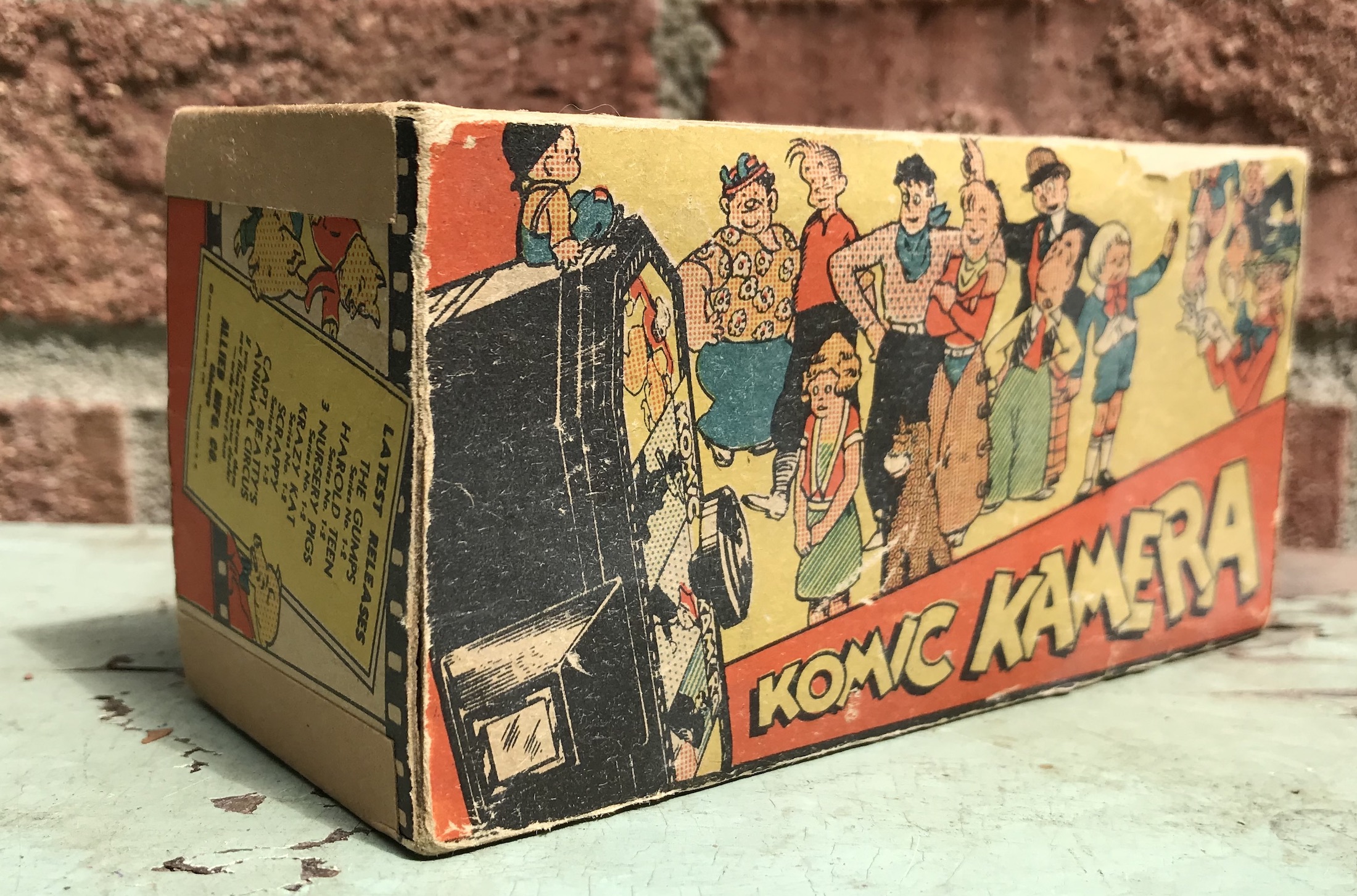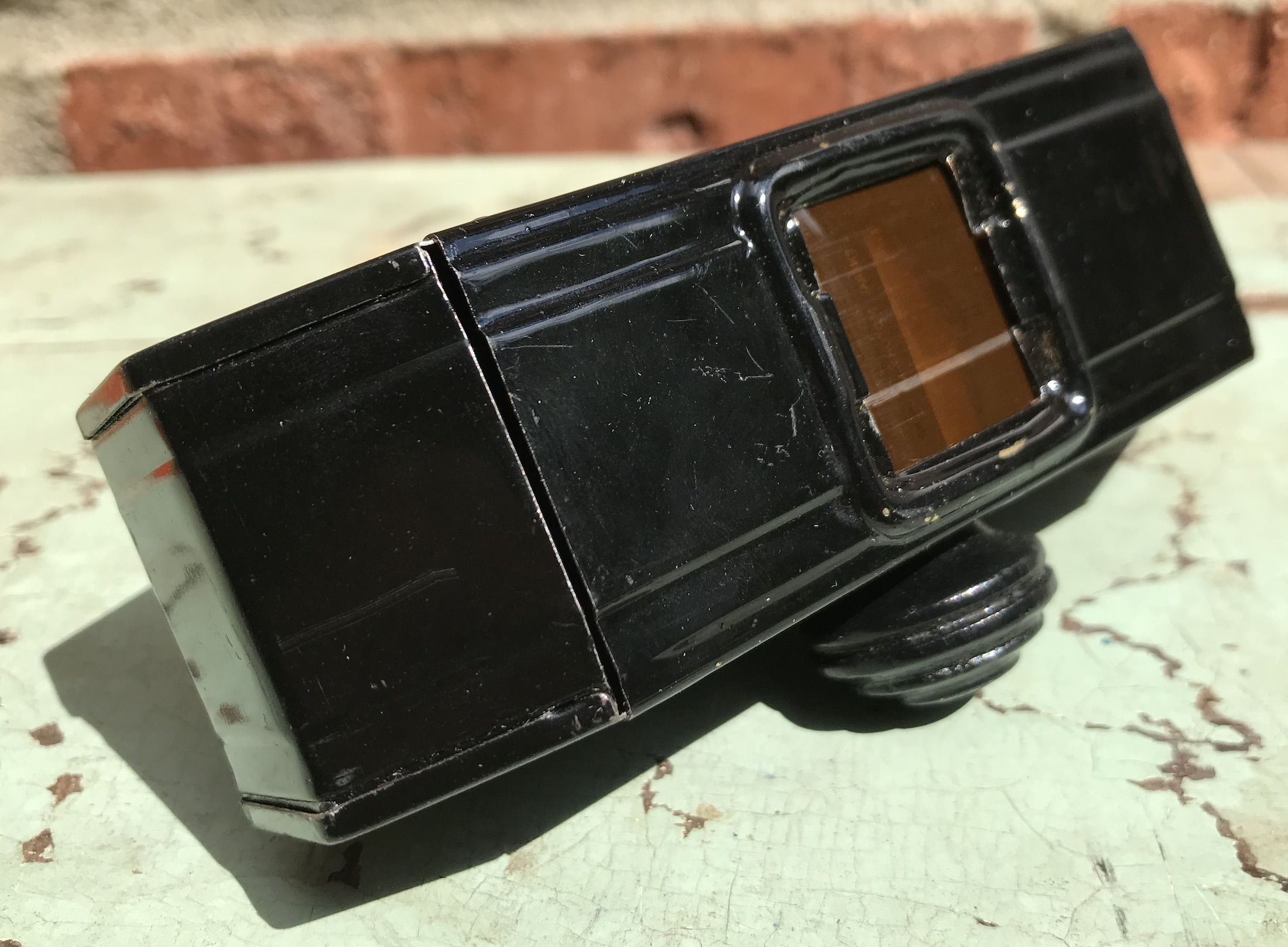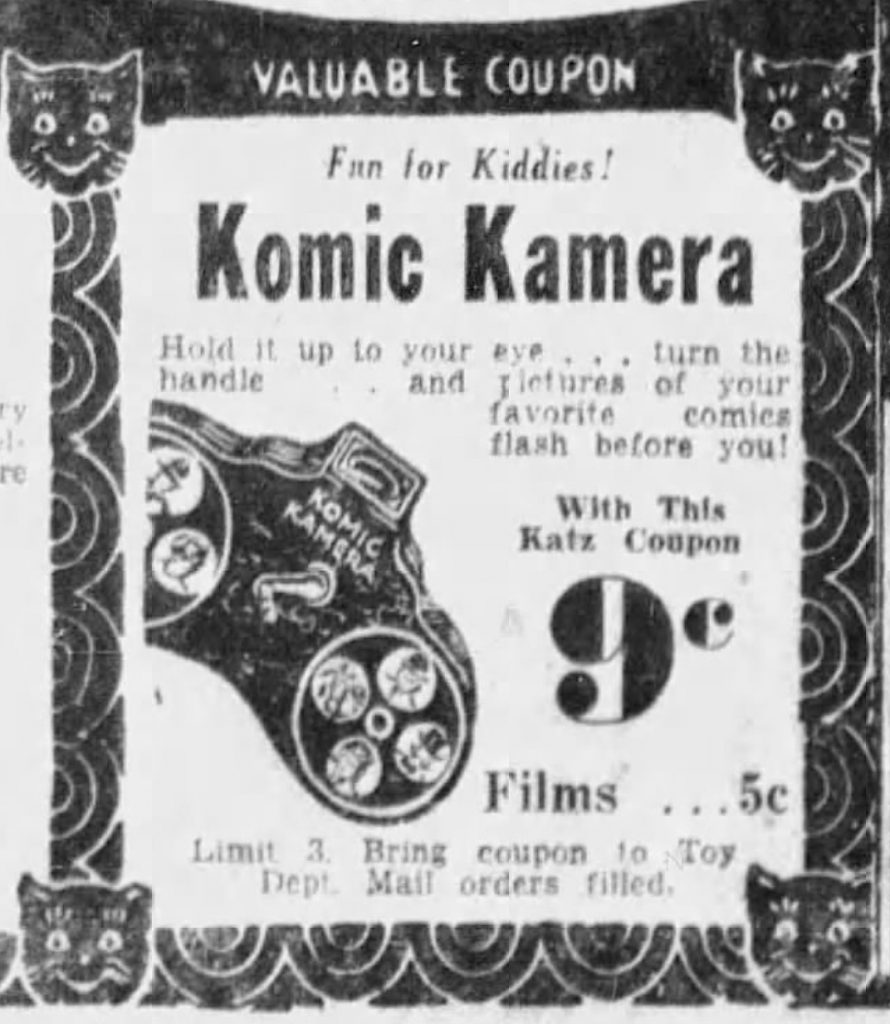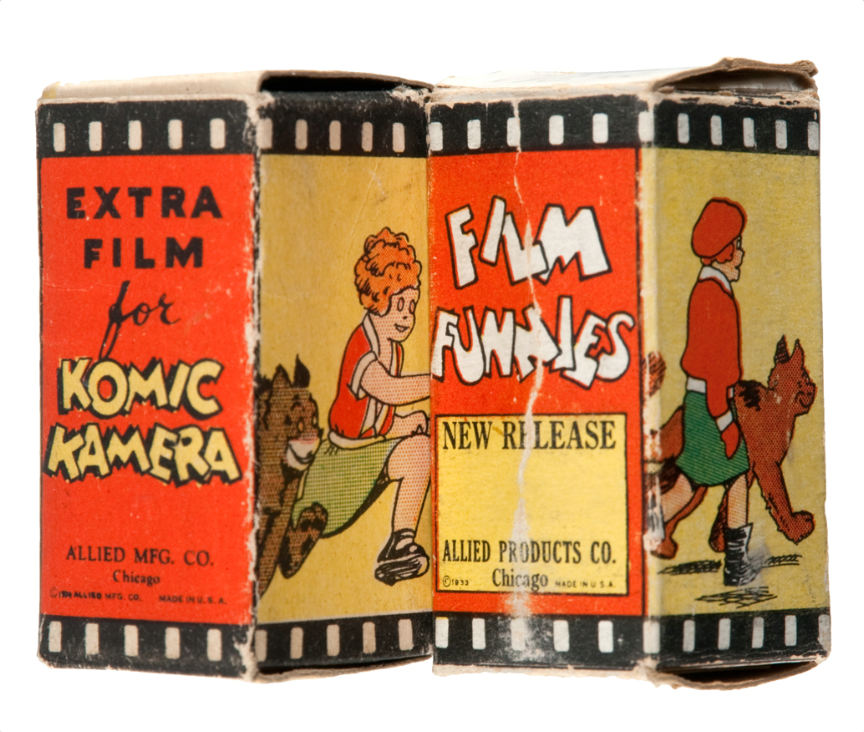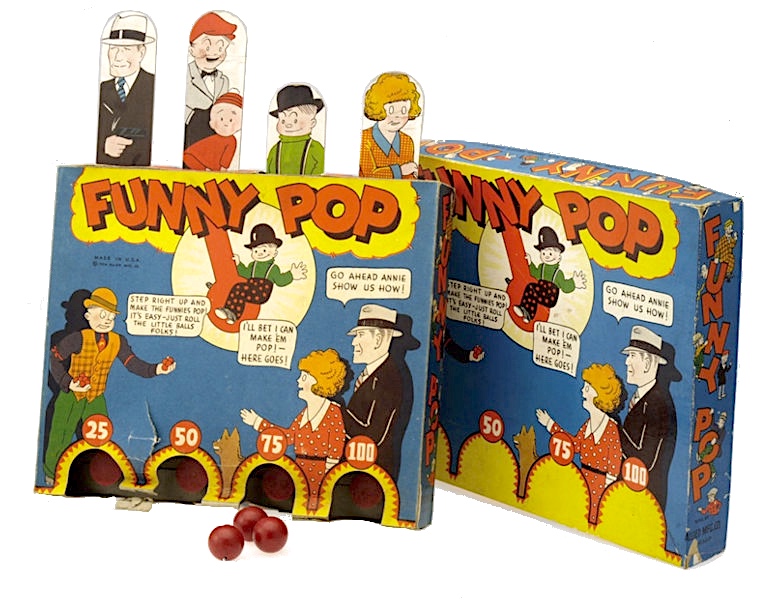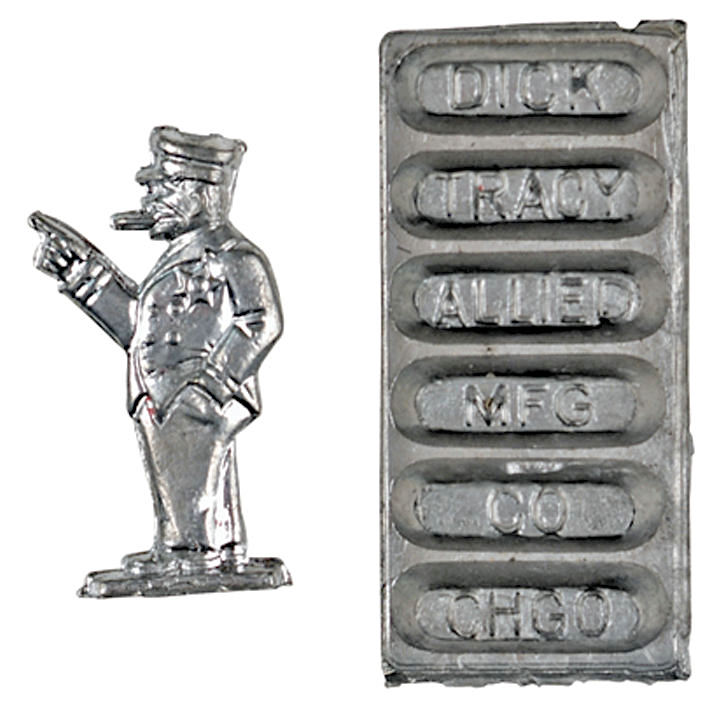 SOURCES
"Thomas MFG Corp. and Dr. Islyn Thomas" – USDimestore.com
"Youth Confesses Arranging Robbery of Parents" – Journal Times (Racine, WI), Dec 31, 1936
"Couple Robbed of Jewelry" – The Times (Munster, IN), Dec 29, 1936
"Son Unable to Face Father He Admits Robbing" – Chicago Tribune, Jan 1, 1937
Benjamin H. Shapiro obituary – Miamj News, Aug 13, 1982
"90 Year-old City Native Featured in Book on Plastics" – Times-Tribune (Scranton, PA), Aug 12, 2001
"Robbery Victim: Mrs Louise Shapiro" – Chicago Tribune, Dec 24, 1930
"Slain on Road After 2 Kidnap Him in Own Car" – Chicago Tribune, Jan 8, 1939
"Parents Absent When Shapiro Case Comes Up" – The Times (Munster, IN), Jan 6, 1937
"Shapiros Absent in Son's Case, Face Indictment" – Chicago Tribune, Feb 18, 1937
"Son Helps Rob His Parents of $6,000 Gems" – Chicago Tribune, Dec 31, 1936
"Plastic Parts Development Corp. vs Commissioner" – U.S. Tax Court, 1951