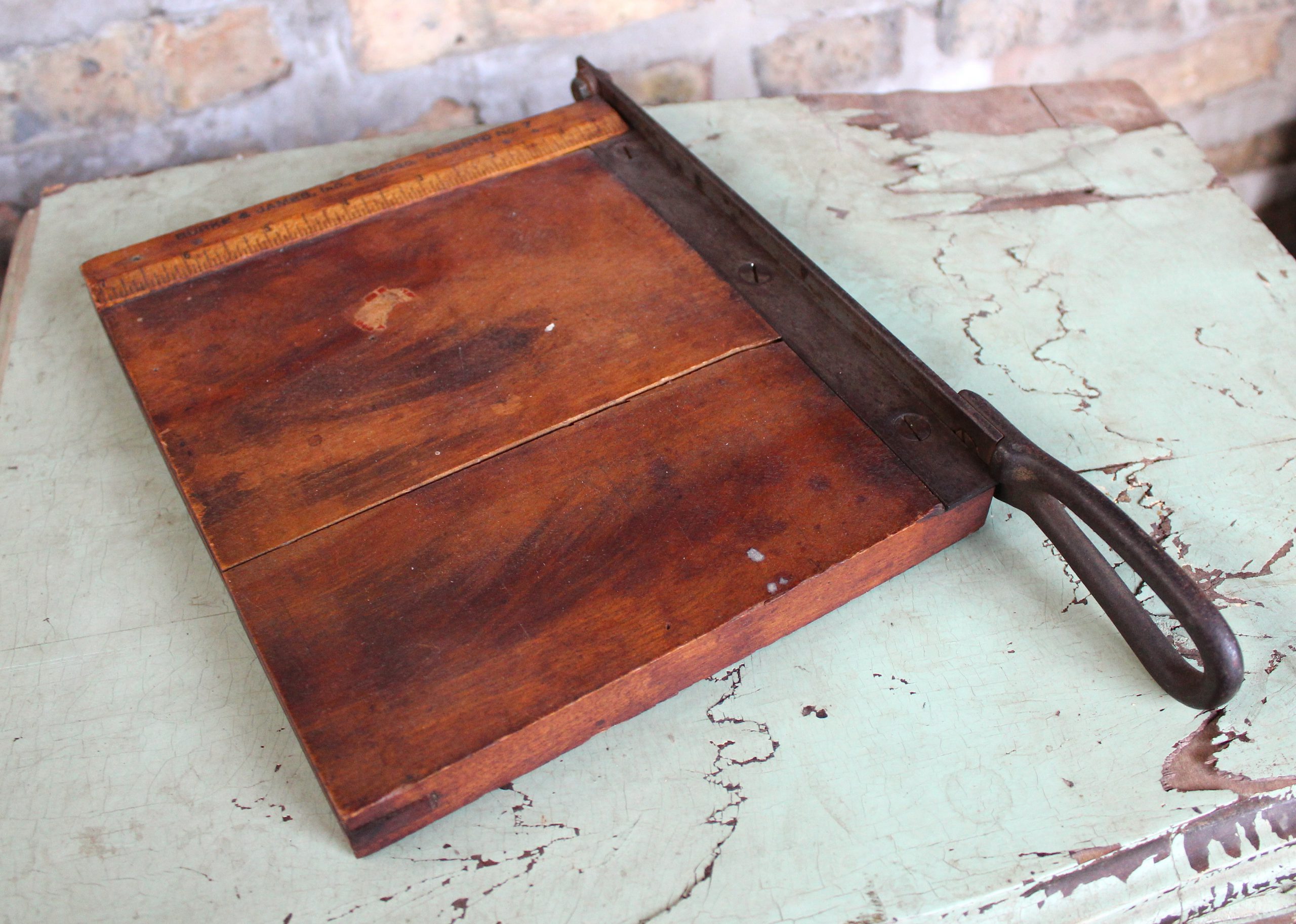 Burke & James, Inc., 240-258 E. Ontario St., Chicago, IL [Streeterville]
The Ingento No. 7 was Burke & James' custom-made guillotine / trimming board for 5×7″ photographic prints. The "Ingento" brand, like the "Rexo" and others, was used liberally across a lot of the Burke & James product lines, including some of the actual cameras themselves. As the advertisement below indicates, there were at least seven other Ingento paper cutters by 1919, and the No. 7 was the baby of the bunch—lightweight and acceptable for "amateur" use. It cost 70 cents in 1919, which equates to about $10 today.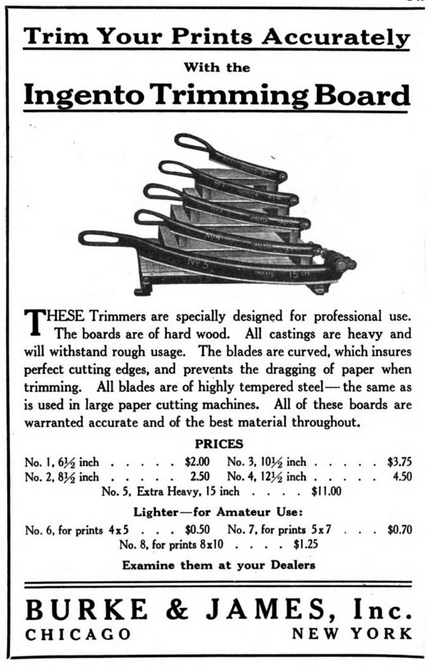 Might be a simple, budget-priced little tool, but it wasn't cheaply made. The wood is solid and the curved blade—while dulled by 100 years of use (or lack thereof)—still swings down with a pretty good precision thud.
To get a far more complete background on Burke & James, Inc. and their rise, fall, and second rise through the early days of home photography, you can check out our Burke & James – Rexo Junior Camera page. If you just want a couple more ganders at this paper trimmer, you can keep scrolling down.