Museum Artifact: Savoy Cocoa Tins, c. 1920s
Made By: Steele-Wedeles Company, 312-22 N Dearborn St., Chicago, IL [River North]
In 1925—back when these Savoy brand cocoa tins from our museum collection were still sitting shiny and new in someone's kitchen cabinet—the wholesale grocer that produced them, the Steele-Wedeles Company, made a major announcement.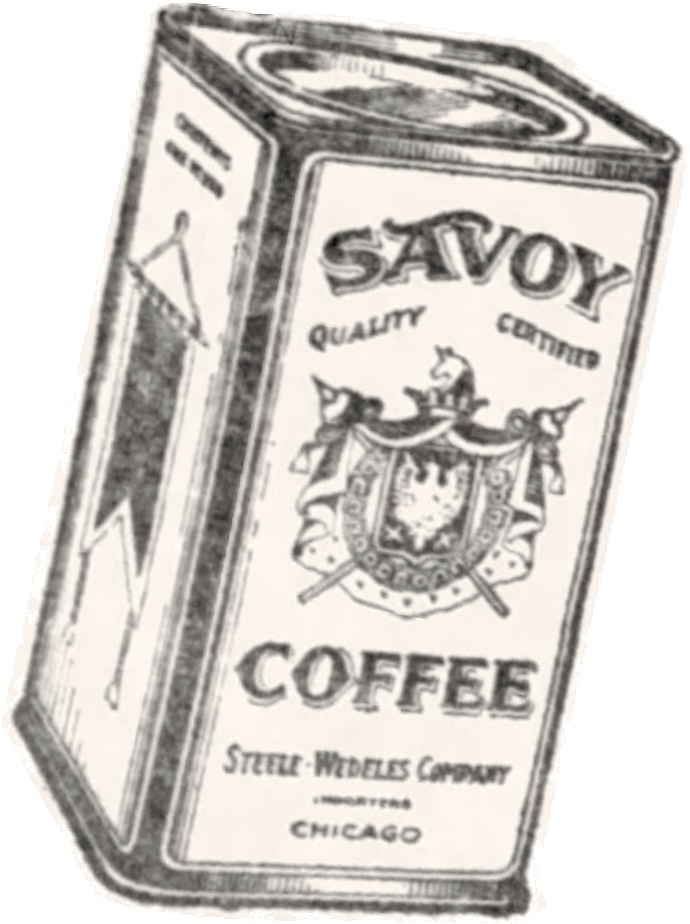 After more than 50 years at its post-fire headquarters on the corner of South Water and LaSalle Street, the family-run business (originally founded in 1862) was officially moving all of its operations into one massive, state-of-the-art warehouse at 312 N. Dearborn Street—a prominent spot on the Chicago River that the company had purchased years earlier.
"Early in the 'stormy Sixties,' this company first began doing business in a modest little 25-ft. retail grocery store," a Steele-Wedeles press release announced at the time. "How few of us remember it! Abe Lincoln was President then. . . . And now—a 15-story structure, newly planned, newly arranged, newly equipped from stem to stern. Ten floors above street level and five below. Our own building. Almost a whole block long. Our own switch-track facilities.
"That we may serve you more effectively, we have made the new Steele-Wedeles Headquarters the most modern, most extensive and most completely equipped wholesale grocery establishment under one roof in America, to the best of our knowledge and belief."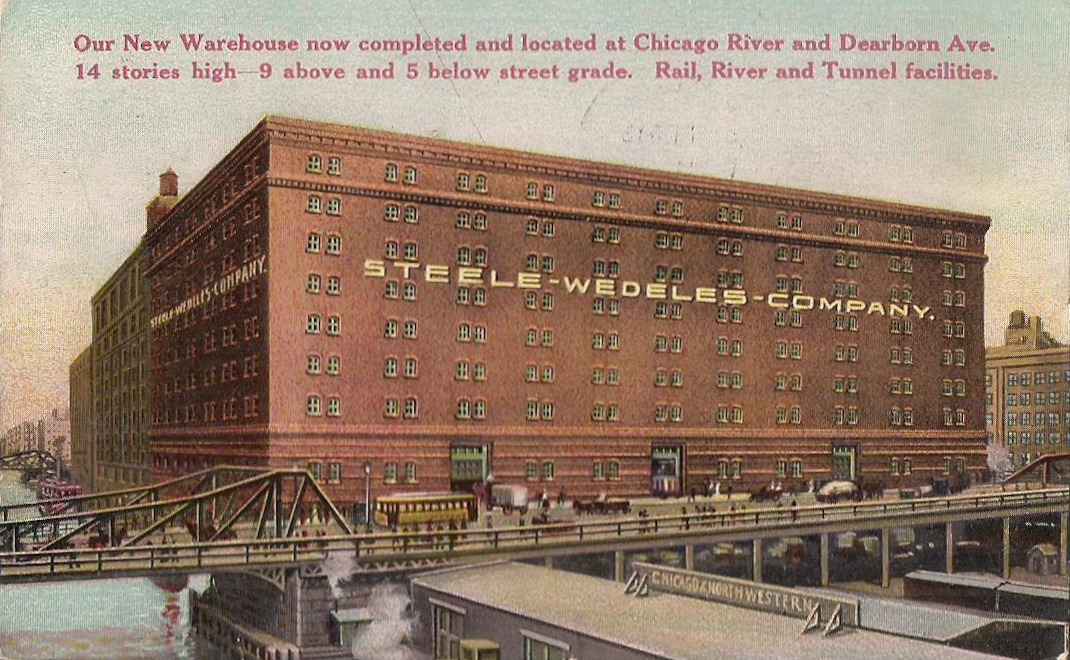 I suppose I could try to imagine what this magical establishment was like in its heyday (the building was demolished in the 1980s and replaced with the Westin River North Hotel), but instead, I think it might be more useful to ask someone who actually spent a lot of time there. And in this instance, we have just such a person!
Phoebe Steele Telser, as her name suggests, is a direct descendant of the company founder and several of its presidents. Her great-great-uncle was Max Steele, a Jewish immigrant from Germany who started the original humble grocery store on Clark Street with his Czech business partner Isaac Wedeles. Max's brother Bernard Steele was also a key player in the young company, helping it recover from the Great Fire and eventually incorporate in 1885. Bernard's sons Samuel and Henry Steele (Phoebe's grandfather) then took the reins around the turn of the century, and Henry Steele, Jr. (Phoebe's dad) worked his way from the warehouse to the company presidency through the Great Depression and war years.

[The first two generations of Steele-Wedeles presidents. From left to right: Max Steele, his brother Bernard Steele, and Bernard's sons Henry Steele and Samuel Steele]
When Phoebe's son Len found out about the Made in Chicago Museum, he put us in touch with his mother (and his uncle Eric) to help shine a light on the old family business.
"The large headquarters building was at Dearborn St. and the Chicago River, across from the Chicago and Northwestern Railroad yards," Phoebe tell us, recalling her visits to her dad's office as a young girl. "Just inside was a long aisle with men working at wooden roll-top desks. It was embarrassing to walk down the aisle with all the men watching the boss's family! . . . A few stairs led to the president's office, which looked out over the Chicago River. I loved to watch the cars stop on Dearborn St.; lights flashing, bell ringing, and gates closing so the bridge could open its two halves toward the sky for tall boats to pass."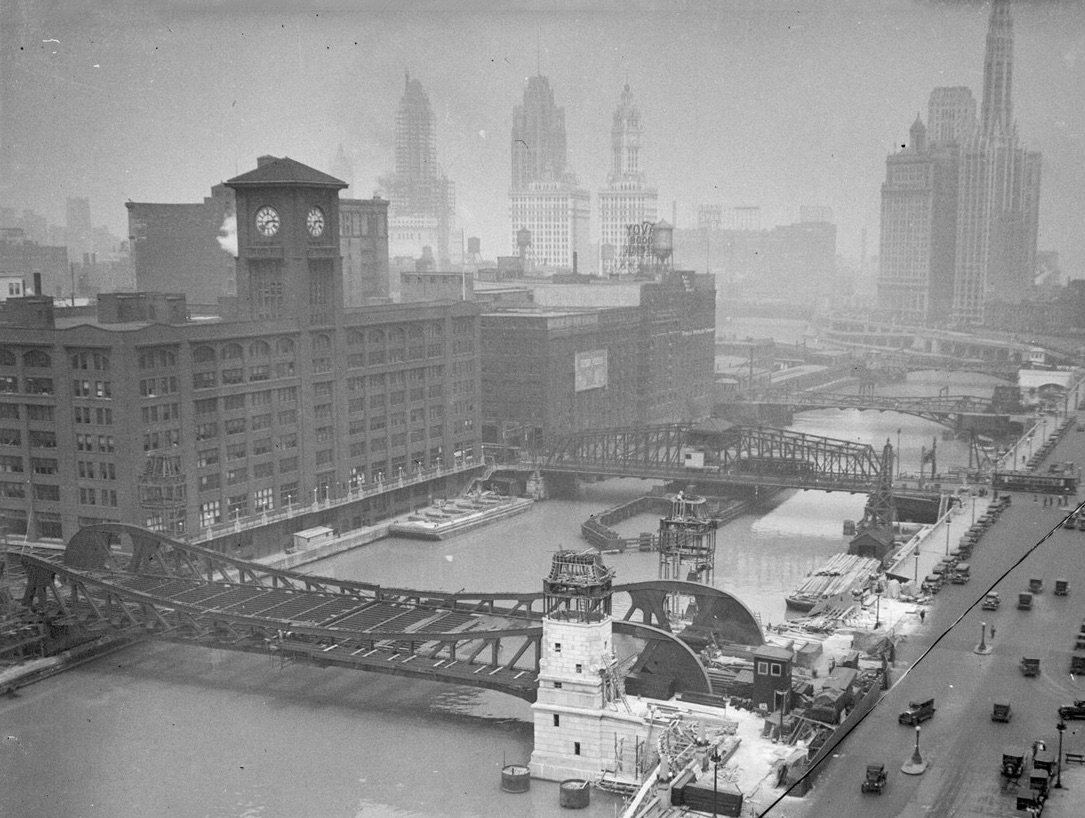 [A view from the opposite side of the river towards the Steele-Wedeles warehouse, located to the right of the famous Reid Murdoch building and its clocktower]
Up until its closure in 1953, the mighty Steele-Wedeles building was a hub of activity, employing roughly 240 workers and serving as the common, single artery for virtually everything the company produced and distributed. This included S-W's own brands of cocoa, tea, and fresh-roasted coffee, along with . . . (deep breath) . . . canned fruits and vegetables, meats, fish, soup, spices, food flavoring extracts, fruit preserves, syrup, vinegar, salad dressing, pickles, canned milk, olives, mustard, ketchup, olive oil, rice, and cigars (exhale!).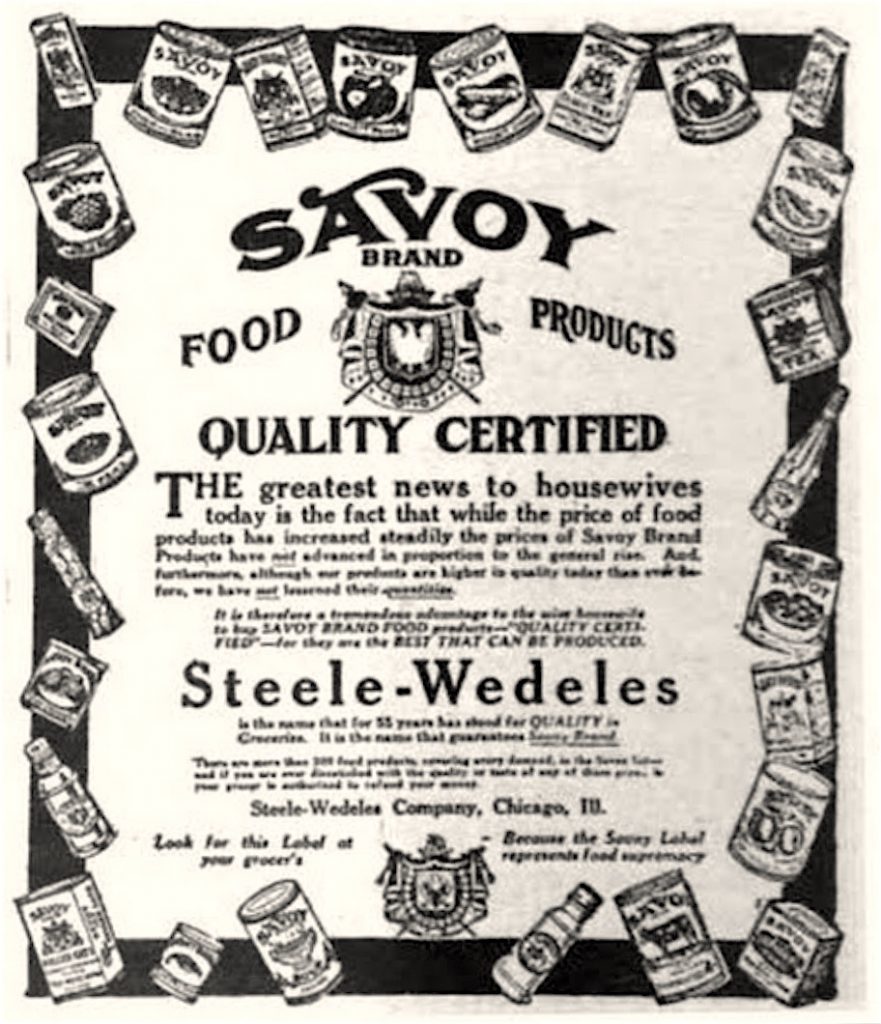 "Savoy," "Goodkind" and "Festive" were the best-known Steele-Wedeles brands, and the main customers for all these products were primarily small, independent grocery stores, clubs, hotels and restaurants. For this reason, it was really the rise of self-service supermarket chains—more so than direct competition from Chicago's other major wholesalers—that eventually spelled doom for Steele-Wedeles' business model.
I asked Phoebe Steele Telser what else she remembers about the sights and sounds of the warehouse during the good years. She lists a handful in freestyle fashion:
"The sight and aroma of newly roasted coffee beans knee-deep in very large bins. Mountains of boxes of canned goods, boxed and bottled products, and spices.
"Riding the huge freight elevators with their clanging metal doors past the five storage levels below ground to the lowest; the damp and cold narrow gauge railroad freight tunnel which connected many downtown buildings.
"Helping the telephone switchboard operator plug in the cables to connect phone calls.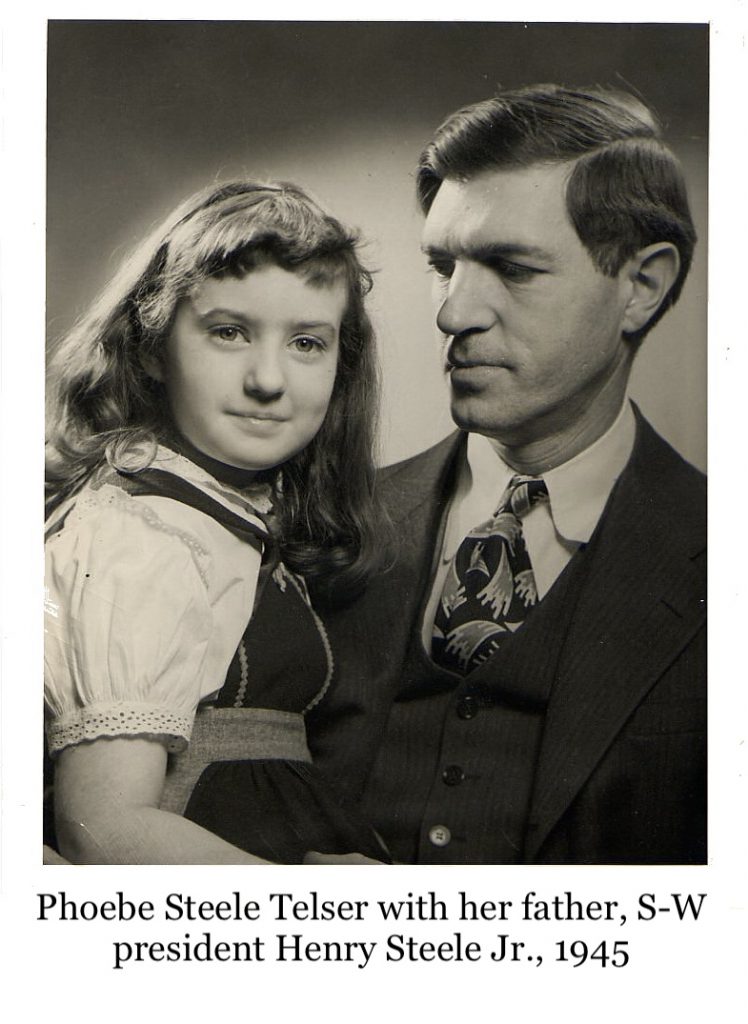 ""Watching messages in metal capsules shoot through the pneumatic tubes to other offices.
"My father bringing home cartons of canned foods, which was especially appreciated during the World War II years of food rationing.
"There were also frequent visits to Uncle Sam Steele's Ambassador East apartment. He was widowed and had no children, but was a good uncle to my father, whose dad (former company president Henry B. Steele, Sr.) died when he was 6. Uncle Sam was gruff, sat in a throne-like stuffed arm chair, and was always smoking a smelly cigar, but we loved playing with his dachshund Fritzi and finding the chocolate bar he always hid from us. He was very active in the Jewish Home for Orphans and my father was a board member of the Jewish Home for the Aged."
Phoebe also remembers the final days of the Steele-Wedeles Company in 1953 (incidentally, the same year that its rival Reid, Murdoch & Co. also ceased production under its own name), when a rapidly changing marketplace finally had taken its toll.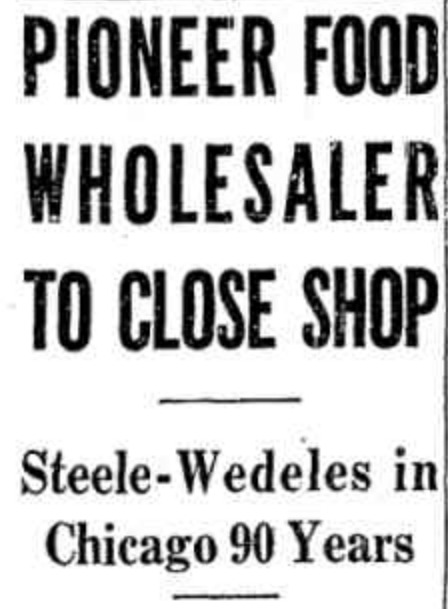 "It was a very emotionally difficult process, liquidating the business started by my great grandfather," she says. "It was done because my father and the board could not find a potential buyer who would assure the continued superior quality of products and service."
After the liquidation of S-W, Henry Steele Jr. continued his career for another 20 years, founding the UniQuip Corporation, which manufactured factory tables and equipment.
"UniQuip let him try his own hand at creating a business and dealing with woodworking and designing physical things," says Eric Steele, Henry's son and Phoebe's younger brother. "He was pleased to be liberated from the controlling network of aunts [widows of the ownership family] that hovered over his every move, particularly if it related to money, hence the preferred dividends they relied on. Whatever level of financial success he achieved in that business, he enjoyed the new direction—in many ways it was a very modern post-retirement entrepreneurial venture!"
It's worth noting that Phoebe and Eric are actually descendants not only of the Steele half of the equation, but the Wedeles half, as well. Way back in 1862, the same year the business got off the ground, Bernard Steele married Isaac Wedeles' sister Sophie—Phoebe and Eric Steele's great-grandma. Ten years later, Max Steele—living up to his soap opera-ish moniker—seemingly one-upped his brother by marrying a Wedeles girl of his own . . . this time it was Isaac's 20 year-old niece, Rose. Max was 38. Now you can see how the Steele-Wedeles Company truly was a marriage of two families, literally and figuratively.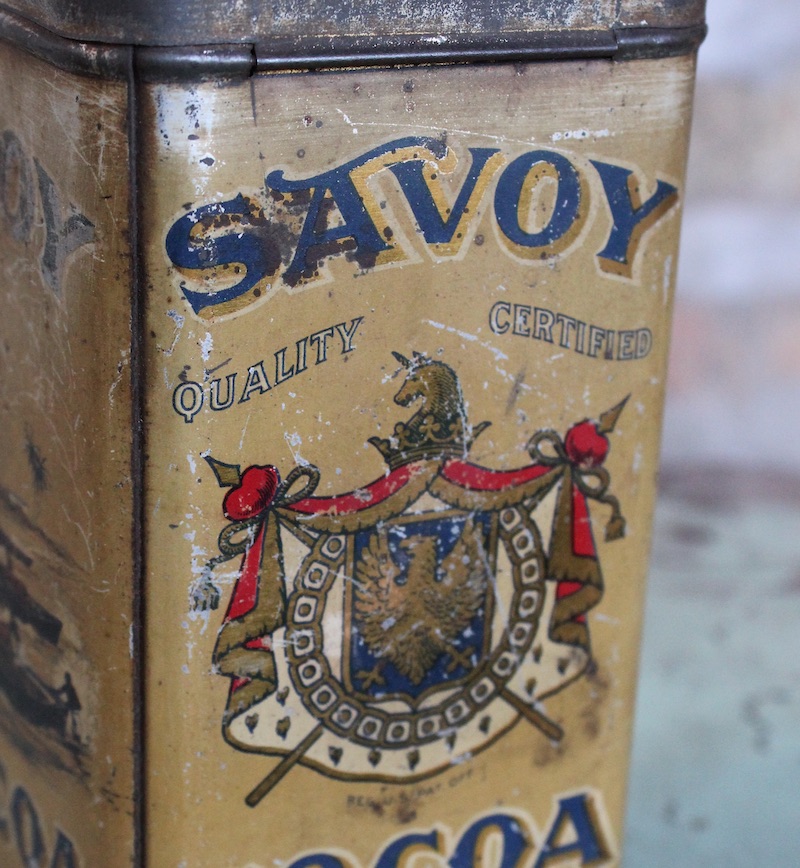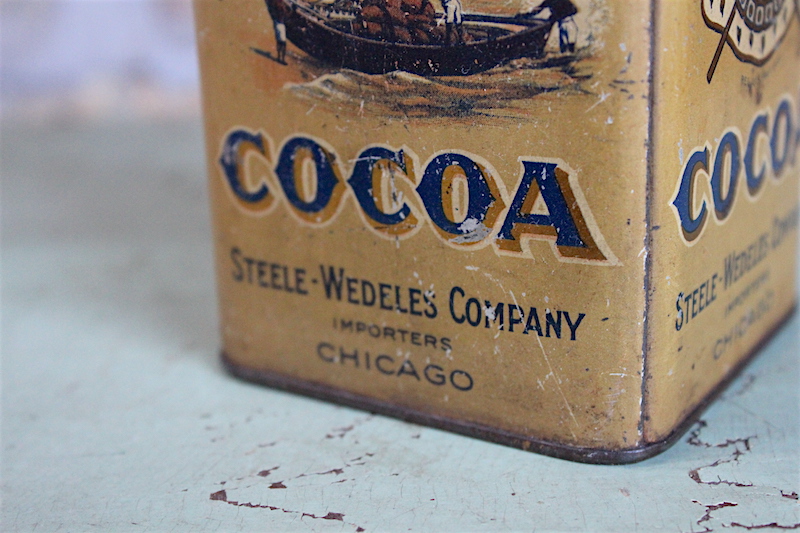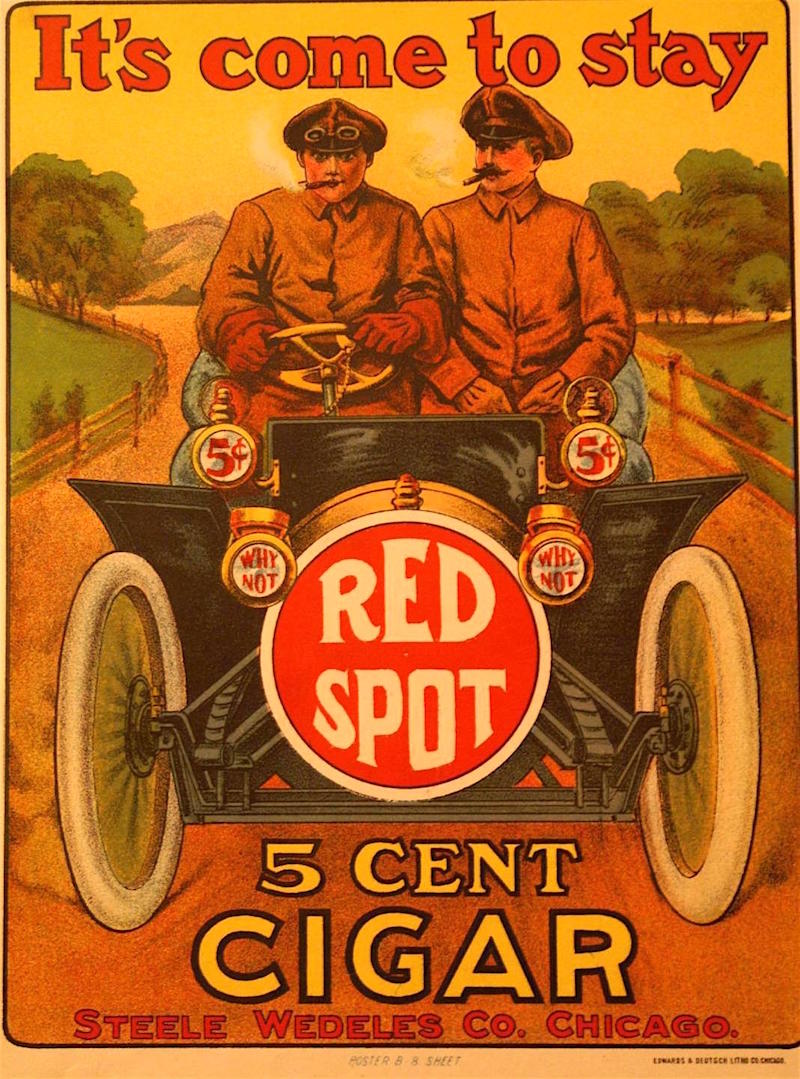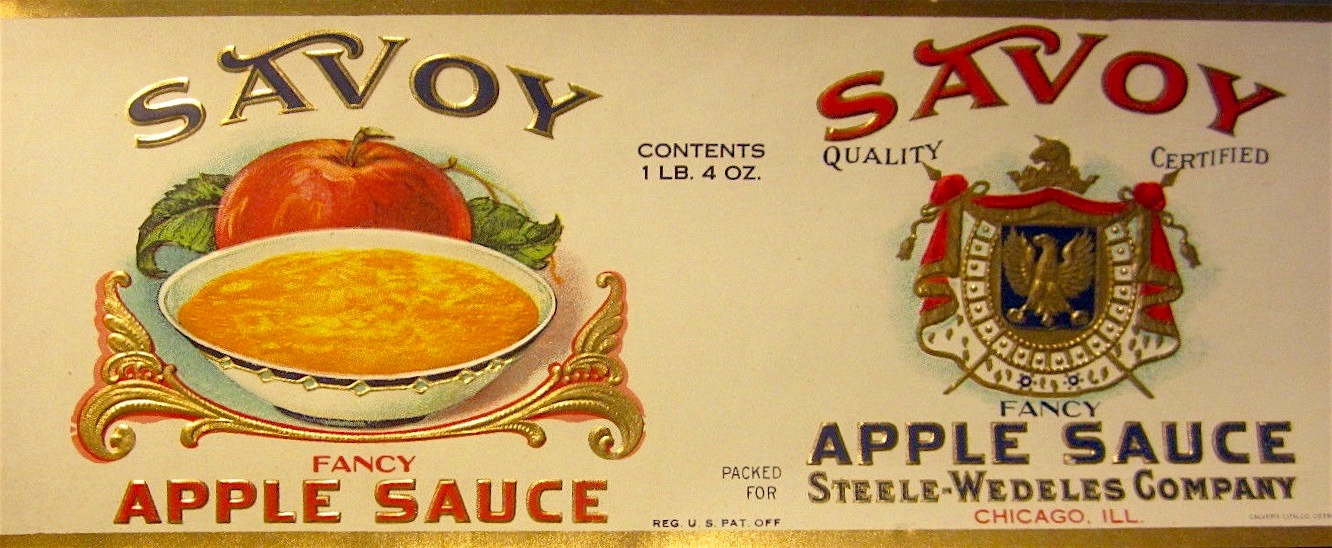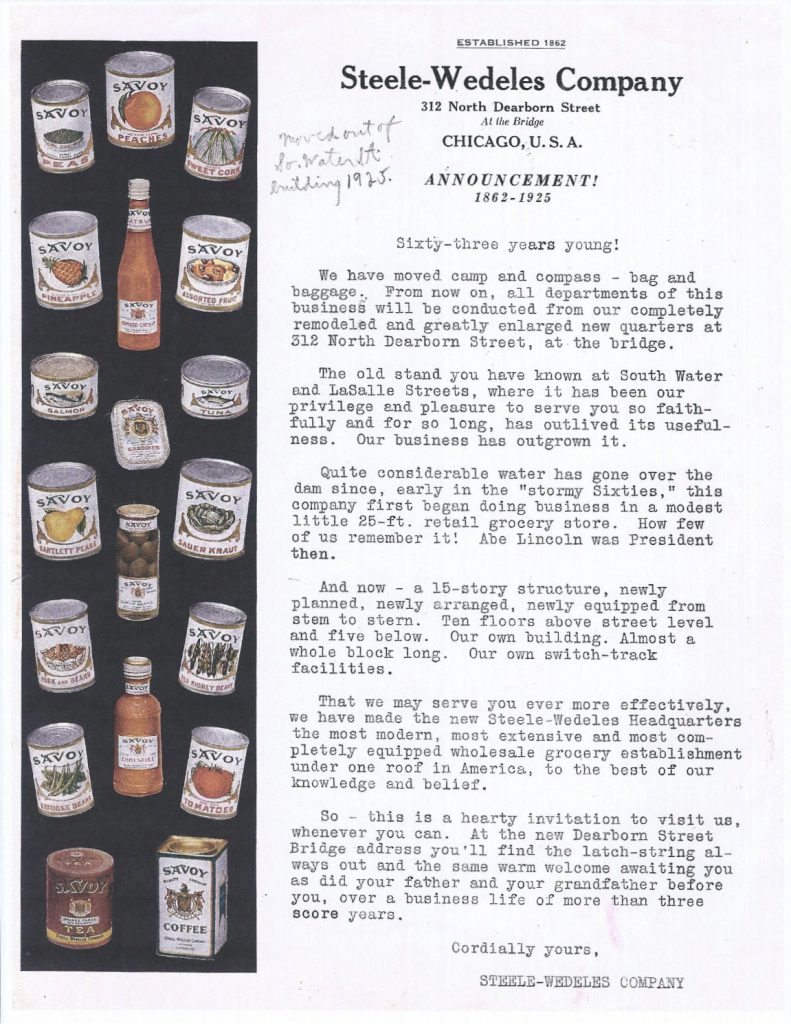 Special thanks to Len Wanger, Phoebe Telser, and Eric Steele for their thoughtful assistance and insights, including providing some of the images above.
Additional Sources:
Chicago and Its Makers, by Paul Thomas Gilbert, Charles Lee Breyson, et al, 1929
"Pioneer Food Wholesaler to Close Shop," Chicago Tribune, April 8, 1953