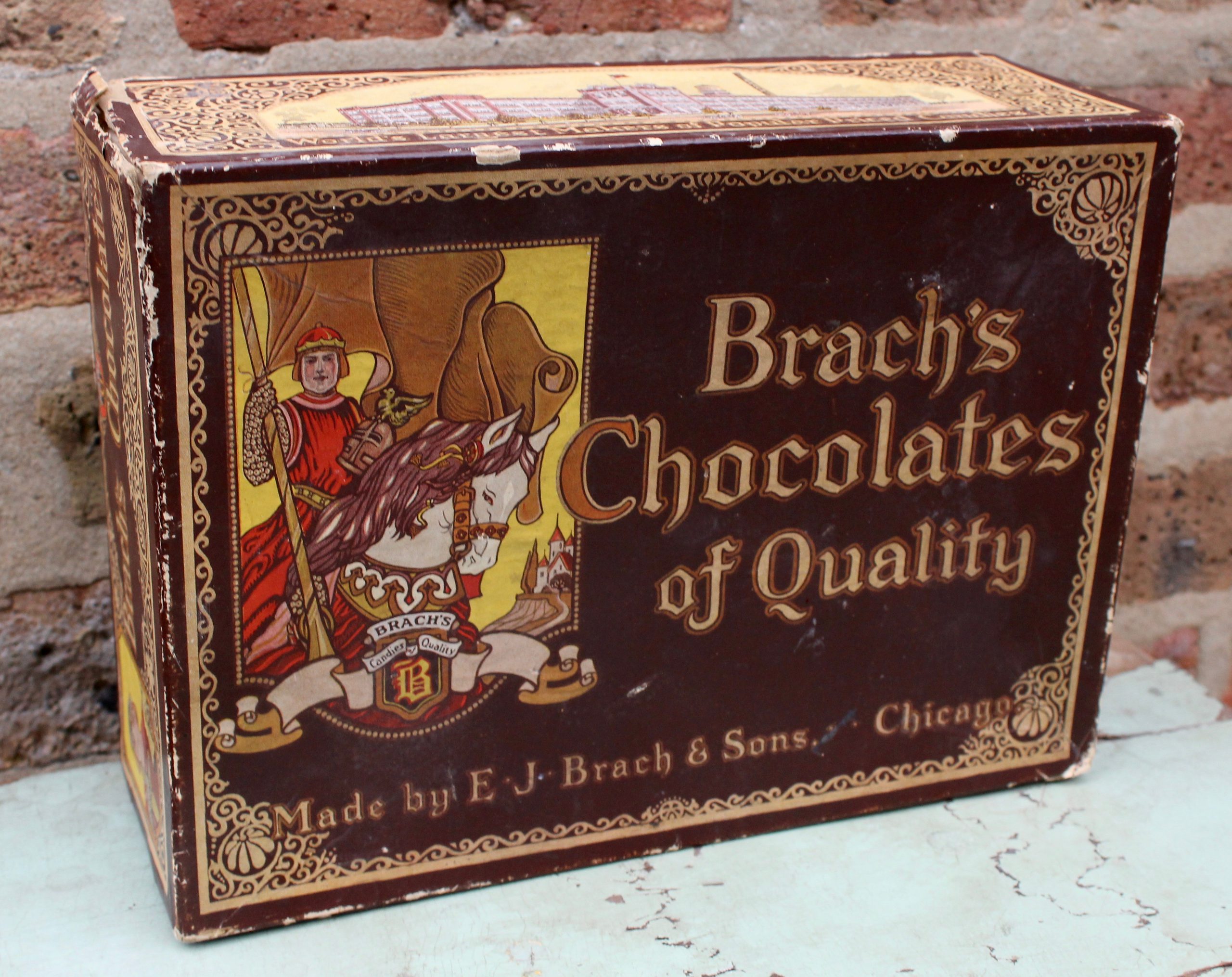 Museum Artifact: Brach's "Chocolates of Quality" Box, c. 1920s
Made By: E.J. Brach & Sons, 4656 W. Kinzie Street, Chicago, IL [Austin]
Research is underway on this one and a full write-up will be coming soon.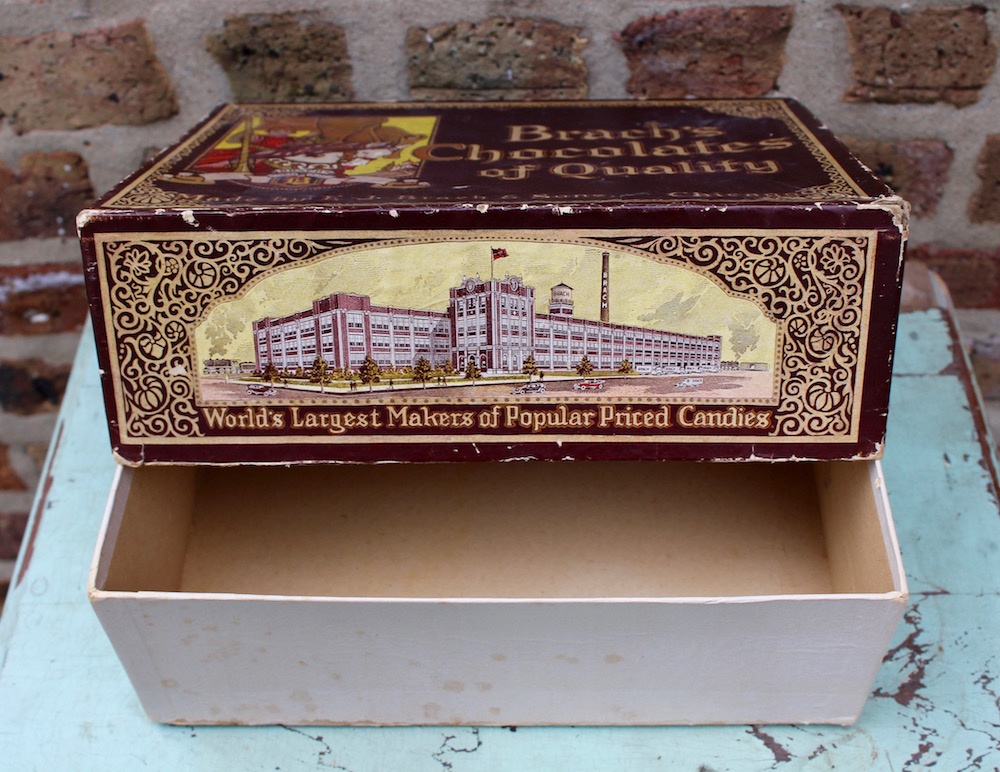 Archived Reader Comments:
"Hi my name is Stella Klich (maiden name Pierri ) once worked at Brach Candies , I started back in Aug of 1970 till April of 1995. last dept. was Customer Service . My now husband Edward Klich worked in the Shipping Dept as the Supervisor from 1965 till Dwc of 2004 where he Shipped out they last Truck of this Wonderful Awesome chocolate.  It was a very sad goodbye for all employed at Brach;s.   Good Memories made there.

" —Stella Klich, 2019
"My father worked for Brach's in the cherry department." —cam08554, 2019
"I worked for Brach Candy in Chicago for 30 years, from 1973 until the closing in 2003, I knew the 2,2 mil. square foot facility from top to bottom, inside and out, loved working there, hated to see it shut down." —A. Thornton, 2019