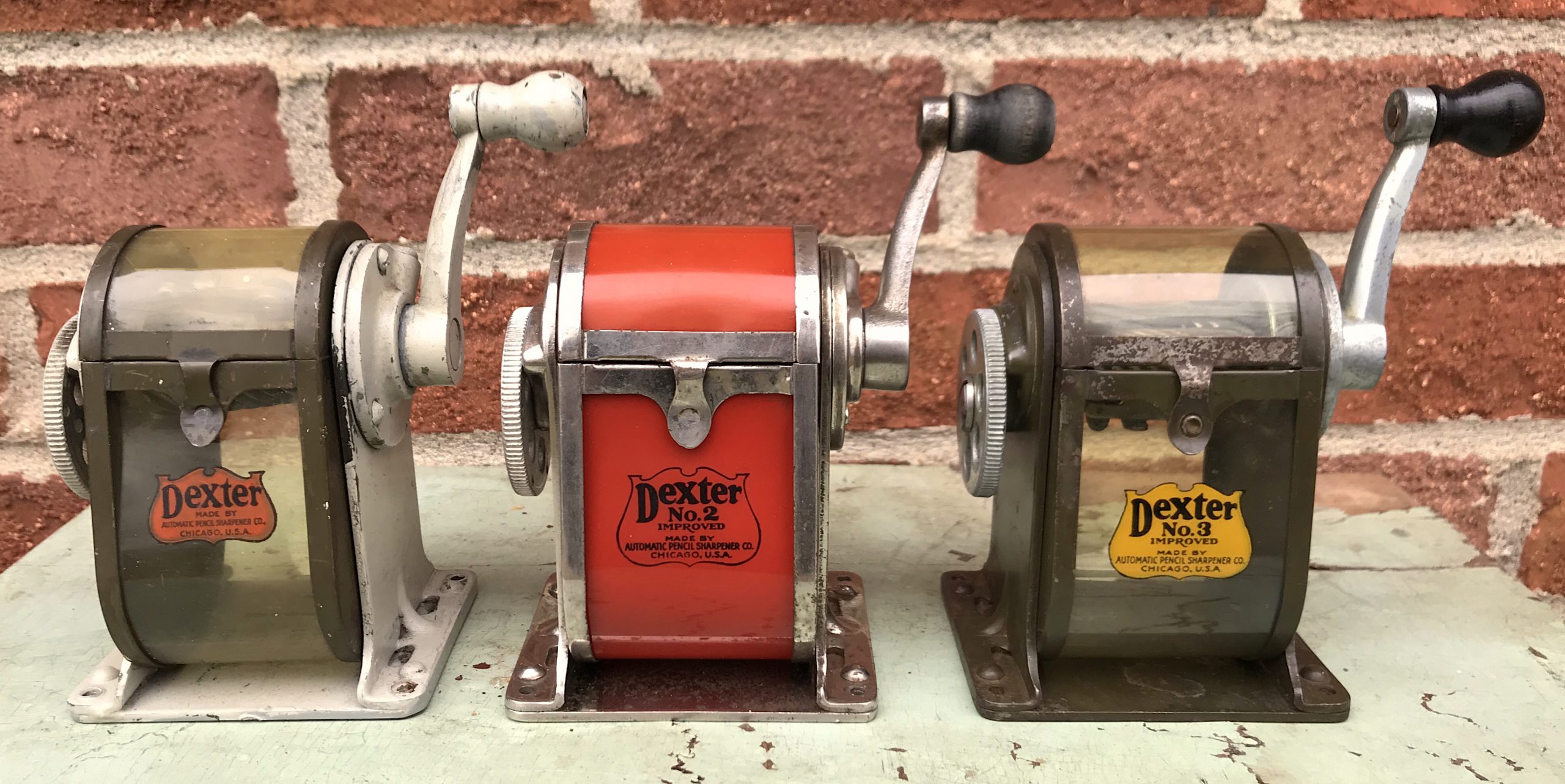 Museum Artifacts: (1) Dexter sharpener, 1920s; (2) Dexter No. 2 sharpeners, 1930s; (1) Dexter No. 3 sharpener, 1940s
Made By: Automatic Pencil Sharpener Co. / Spengler-Loomis MFG Co., 58 E. Washington St., Chicago, IL [Downtown/The Loop]. Factory: 2415 Kishwaukee Street, Rockford, IL.
These three lovely APSCO Dexters were donated to the museum by patron Ken Matejka. Many thanks!
You can read our complete history of the Automatic Pencil Sharpener Company here.
Archived Reader Comments:
"I have a Dexter # 3 made by this company that I just bought at an antique store for next to nothing.  It still works and works well.  I am impressed.  Not surprised though.  Very happy to have it and thank you for giving me an idea of how old it is. 🙂  When you're an artist, you need a pencil sharpener that's reliable after all.  And it may's well be decorative too." —Caroline A. Sargent, 2017