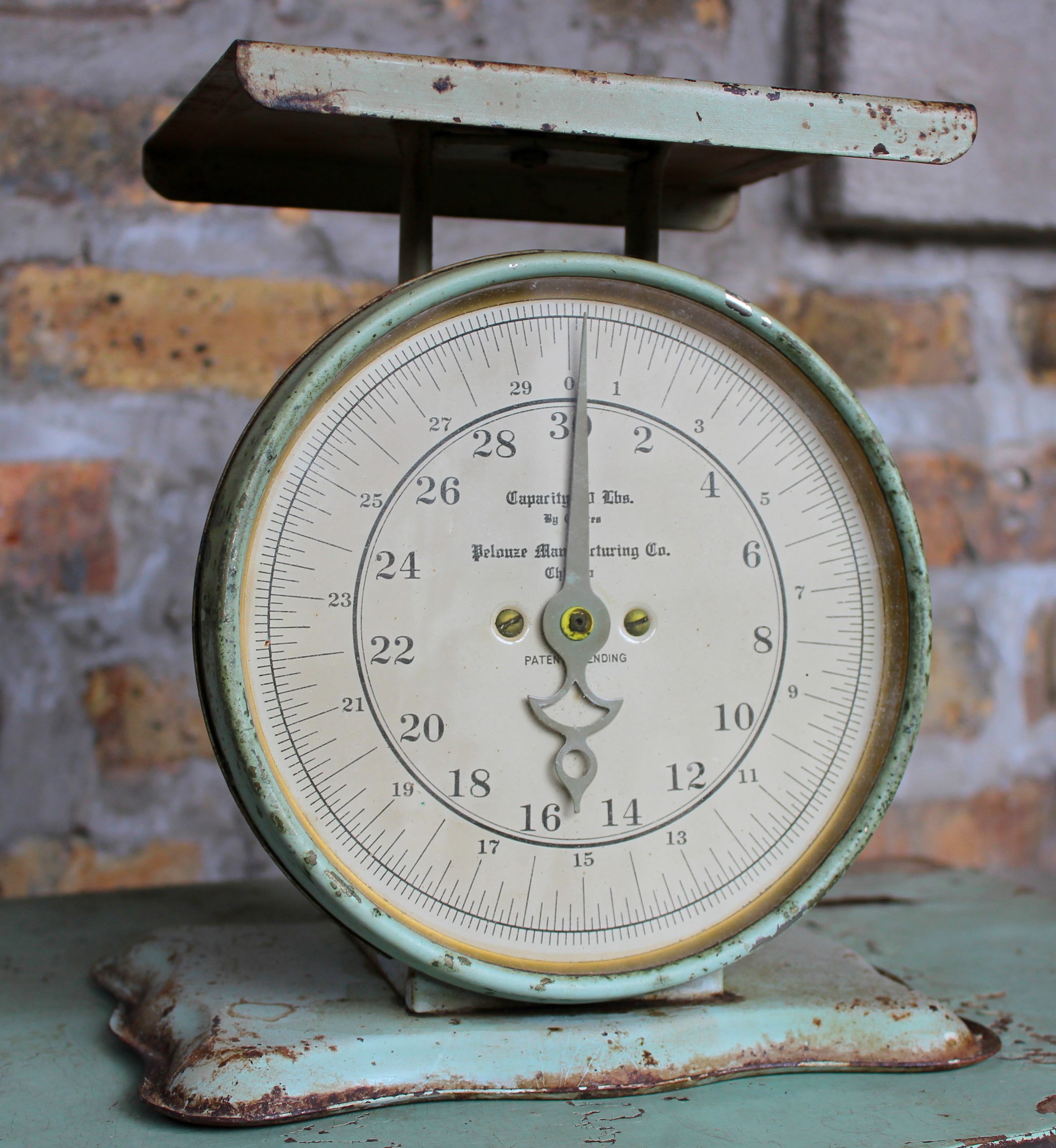 Pelouze Scale & Manufacturing Co., 232 E. Ohio St., Chicago, IL [Streeterville]
There's no getting around it. Kitchen scales, aka "family scales," take up a lot of the real estate in the Made-in-Chicago Museum. This mint green beaut is one of several scales in our collection made by the Pelouze Manufacturing Company, maybe the best known of the many Chicago based spring scale companies of the early 20th century. We're currently estimating this one as a 1940s model, but it could very easily be older. We're still investigating. As a 30 LB scale, though, it is a bit unique vs. the more common 24 LB capacities of a lot of family scales of the era.
To get the complete story on William Nelson Pelouze, his little scale business, and his role as one of the most powerful figures in Chicago society, check out our main Pelouze Scale & Manufacturing Co. page.