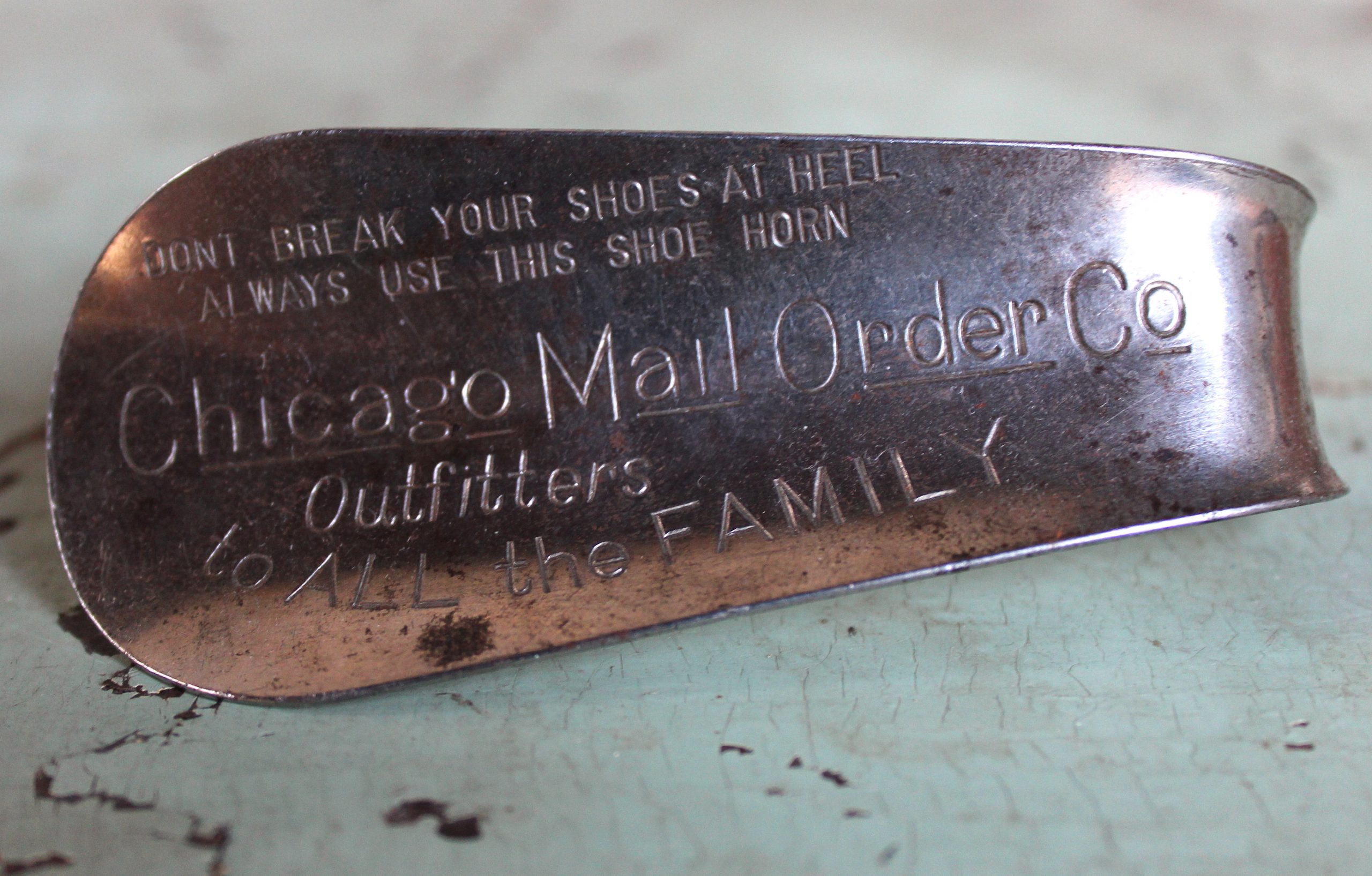 Museum Artifact: Chicago Mail Order Shoe Horn, c. 1930s
Made By: Chicago Mail Order Co., S. Indiana Ave & E. 26th St., Chicago, IL [Near South Side]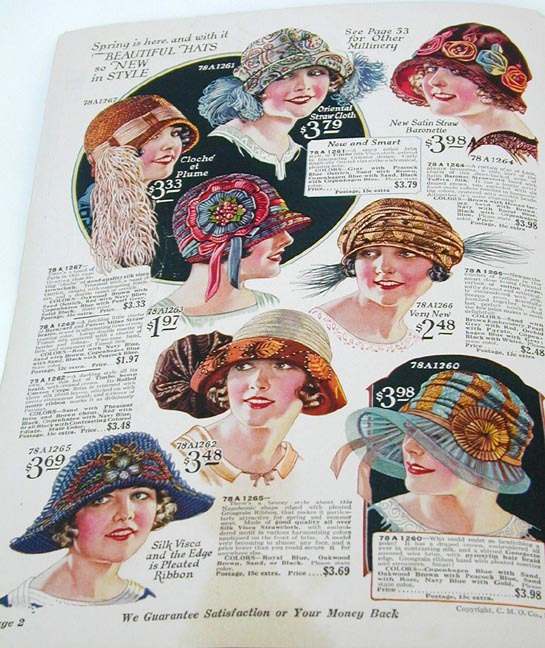 Following on the heels of their Chicago neighbors Montgomery Ward and Sears Roebuck (pun intended considering the item on display here), the Chicago Mail Order Co. enjoyed a lengthy run of success of its own from the turn of the century well into the 1970s–although much of that was accomplished under its second name, Aldens. The concept of browsing a massive inventory of clothes and home goods and having said fashions delivered straight to your door via your friendly neighborhood mailman–this was quite novel. And though our medium may have evolved, it's hard to say 21st century folks aren't equally in love with this same ludicruously convenient arrangement.
During its early years, the Chicago Mail Order Company was headquartered at S. Indiana Ave and E. 26th Street, near the current home of Mercy Hospital. For its post-war rebirth as Aldens, the company took over a giant new warehouse space at 5000 W. Roosevelt Rd., and also moved beyond its mail order comfort zone to open a series of department stores.
Like virtually all the merchandising bigshots of their time, though, Aldens eventually failed to keep up with the shopping mall era, and the company folded in the early 1980s.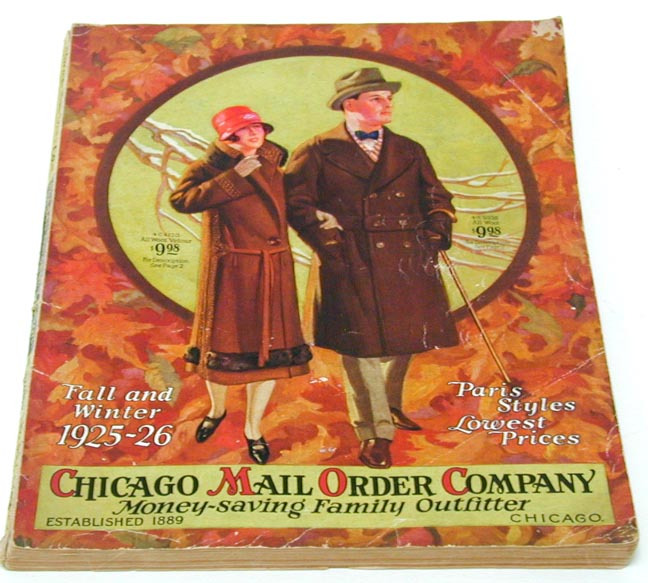 Fortunately, the Chicago Mail Order Co. portion of Aldens' history is preserved in a pretty flattering way, thanks to the colorful catalogs that survived a century in various grandmothers' guest bathrooms. There are also shoe horns like this one, which were likely given away, rather than sold, as a smart form early 20th century, portable self-promotion. Every time some flapper slipped off her moccasins, she'd be subconsciousluy reminded that more fine footwear awaited her in the pages of the Chicago Mail Order Company's catalog.
"Your order shipped immediately, or your money back at once!"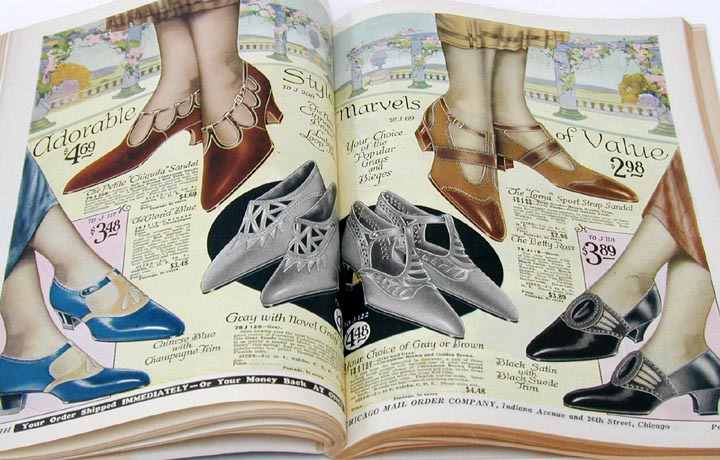 And finally, some nightmare fuel…