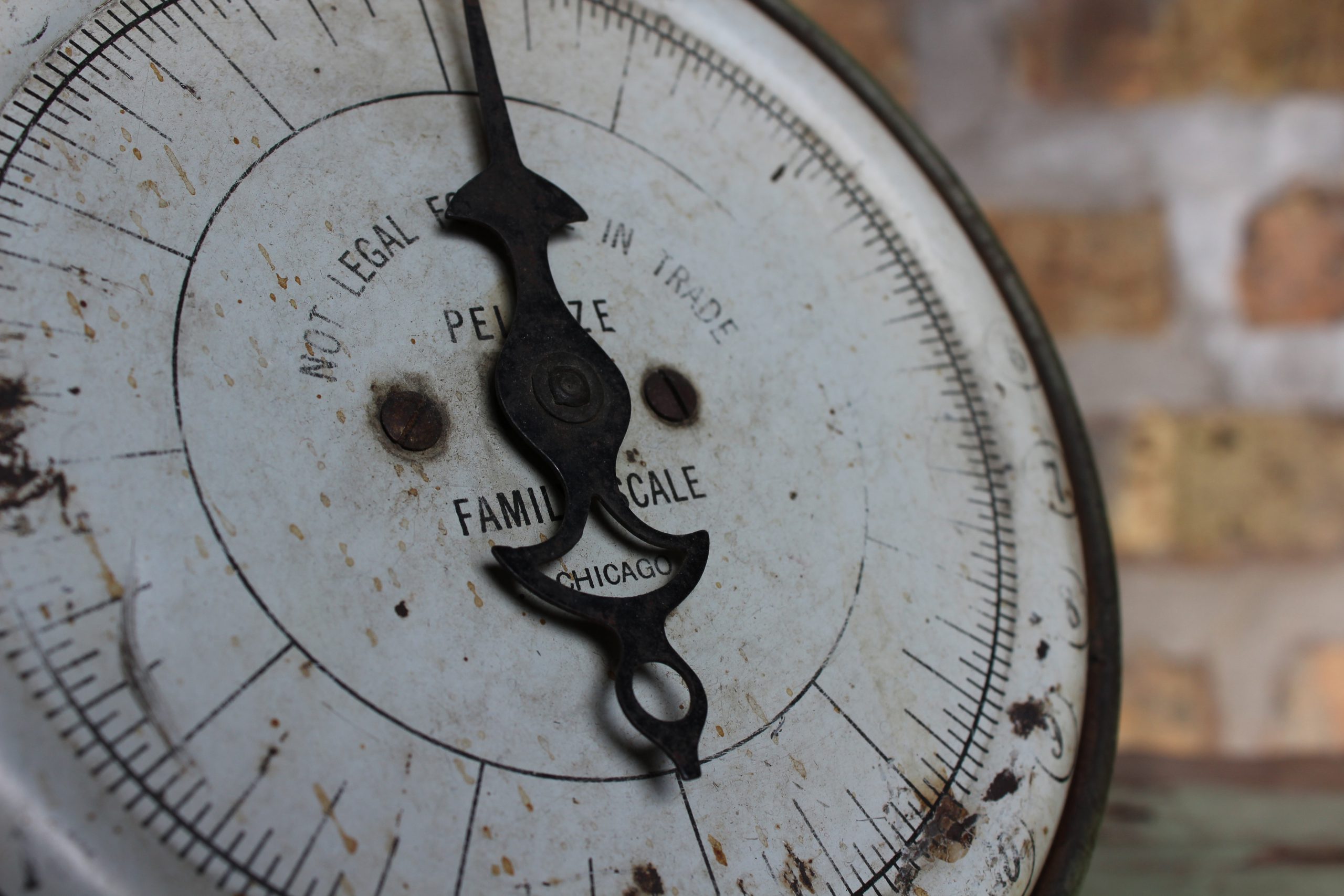 Pelouze Manufacturing Company, 232 E. Ohio St., Chicago, IL [Streeterville]
Here it is. The one that started it all.
This was the faded green Pelouze "Family Scale" that caught my eye at a junk shop in the first week of 2015. As explained on the About Us page, for whatever reason, this finding lit the proverbial fuse of discovery / obsessive compulsiveness within me, and eventually laid the imaginary foundation for my imaginary museum. It was the word "Chicago" on the scale's almost artfully distressed dial that first led to a bit of late night research about the Pelouze MFG Company. And when that proved surprisingly interesting, there was—apparently—no going back.
Currently I'm estimating the manufacturing date on this particular scale to the 1930s, but it could be a little before or a little after. Gonna keep working on pinpointing that. In the meantime, we DO have an in-depth history of the very wealthy William Nelson Pelouze and his successful scale business over on our main Pelouze MFG page, which we've tied to one of the oldest pieces in the Made-in-Chicago Museum—a Pelouze "Star" postal scale from right around the year 1900. So, feel free to bop over there for an introduction to all things Pelouzian, or scroll down for a few more looks at the legendary kitchen scale that launched a 100 blog posts.