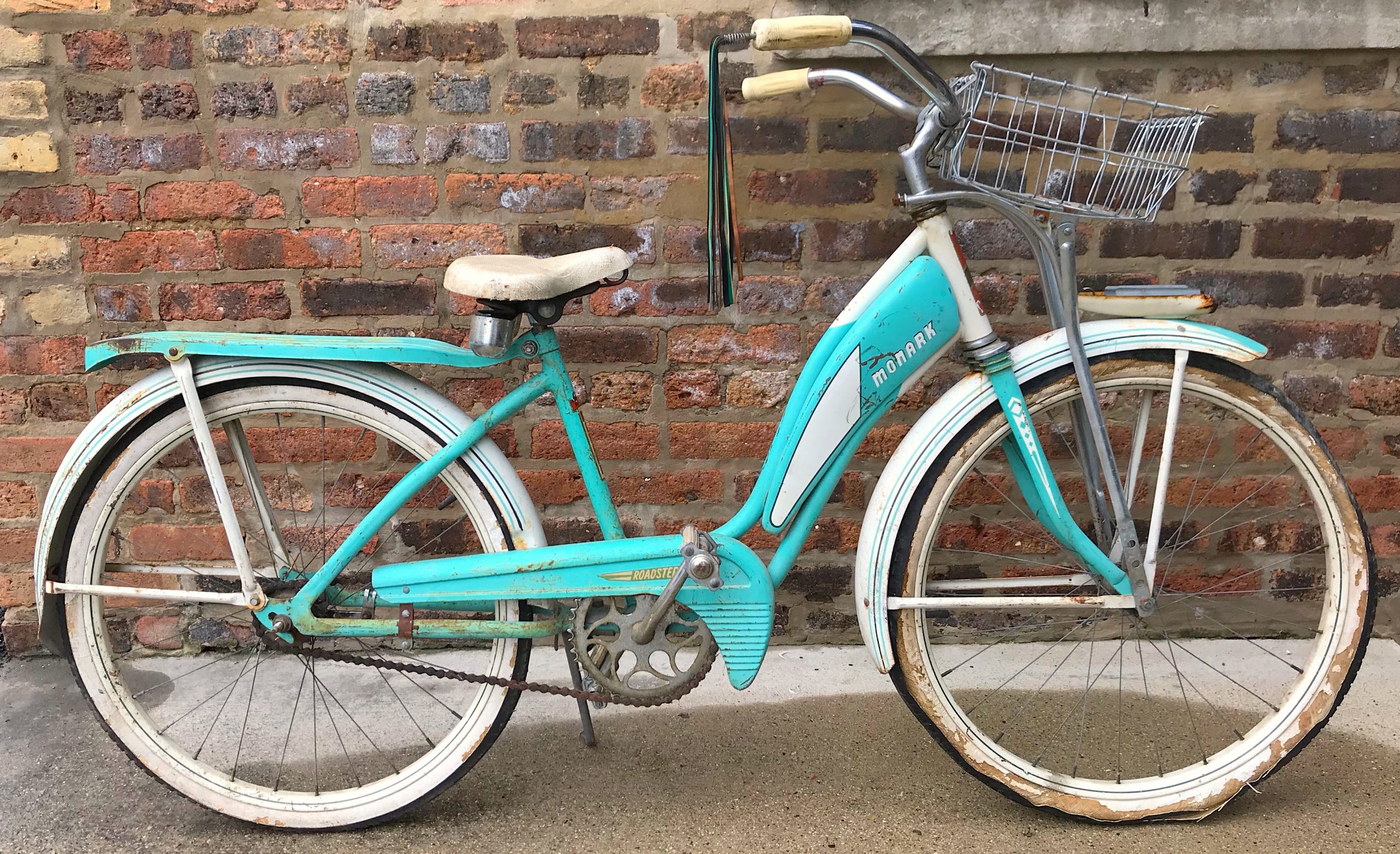 Museum Artifact: Monark Silver King "Roadster" Girls Bicycle, 1950s
Made By: Monark Silver King, Inc., 6501 W. Grand Ave. [Belmont Cragin]
"Now—An Aluminum Bicycle! The same metal which made possible present-day high-speed trains and airplanes, makes the frame of the new-type SILVER KING bicycle. Aluminum alloy—much lighter than steel, but with 3 times the tensile strength, weight for weight. Gives faster speed, greater strength, and snappier appearance." —advertisement for the first Monark Silver King bicycle, 1934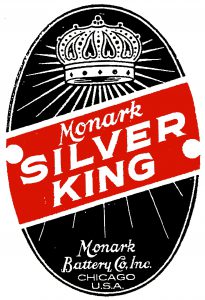 Not to be confused with the far more prominent Swedish bike maker of the same-ish name (Monark AB), nor Chicago's earlier Monarch Cycle MFG Co. of the 1890s, the Monark Silver King Company was a short-lived but innovative Chicago bicycle manufacturer that operated from the early 1930s through the 1950s.
MSK's early streamlined designs are scarcely seen out in the wild these days—many of them were broken down for scrap metal during World War II. But post-war, space-rocket tank models like the girls' "Roadster" in our museum collection will occasionally turn up, usually cobweb-covered in someone's shed. The glory of our particular artifact may be faded, but the rust-speckled mint paint job, crusty handlebar tassels, blown-out balloon tires, busted headlight, and bent basket wires still have a beauty to them—carrying the ghosts of marvelous sock hops and soda fountains long since past.
Despite the double-dose of royalty in the name, Monark Silver King was born out of the Great Depression, beginning as a side venture of the Monark Battery Company. After finding success producing electric radio and automobile batteries in the 1920s, Monark (originally, it seems, based out of Kansas City) was desperate to diversify its product line as the crunch of the Depression slowed sales. The company had no clear plan in place at first, but after one of their legal advisors referred them to the latest invention of a man named George Strong Lewis, the proverbial wheels of a new enterprise were set in motion.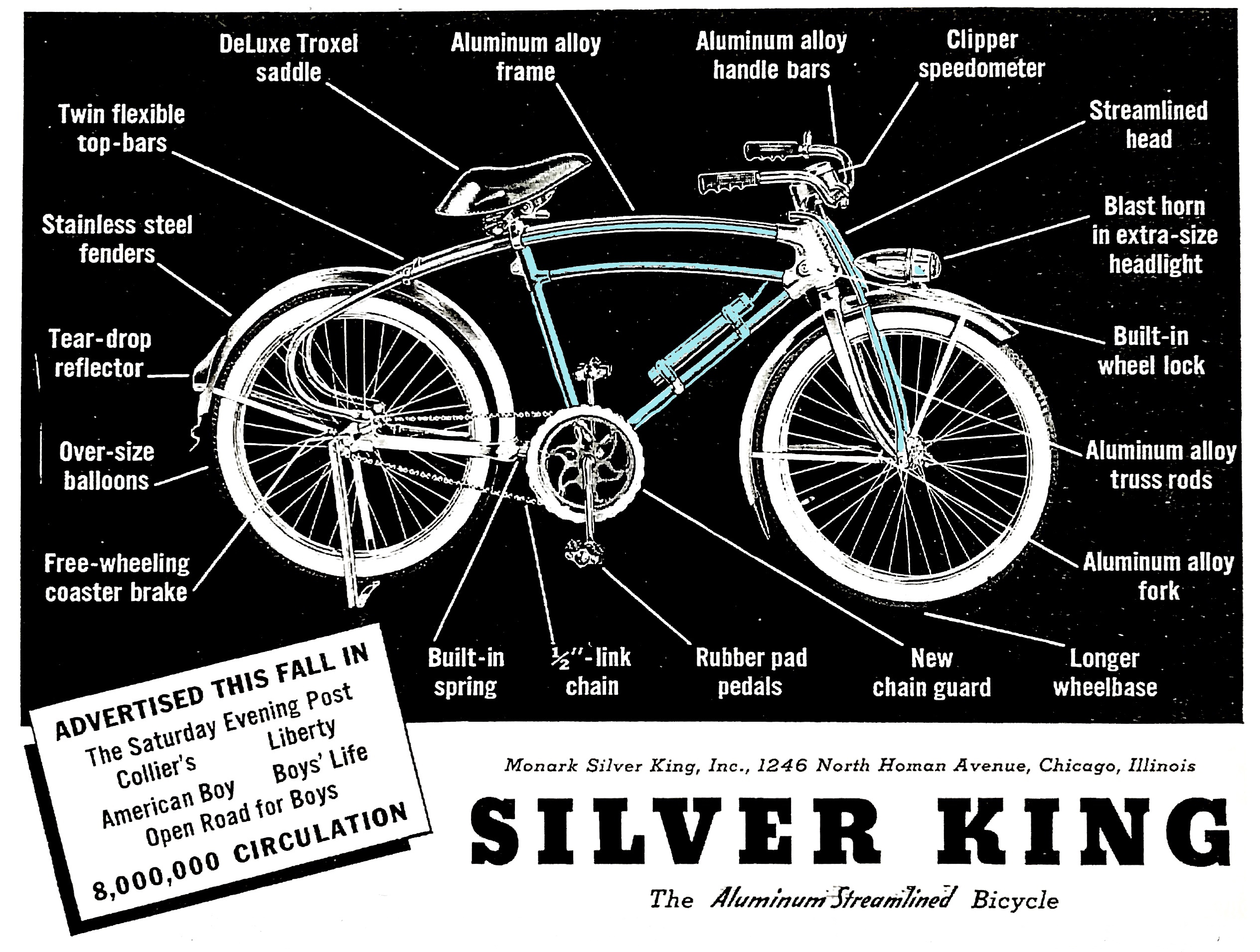 History of Monark-Silver King, Part I. Mr. Lewis's Aluminum
Born in Tiffin, Ohio, in 1868, George Strong Lewis was already one of the revered elder statesman of the American bicycle industry by the time his path crossed with that of the Monark Battery Company in 1932.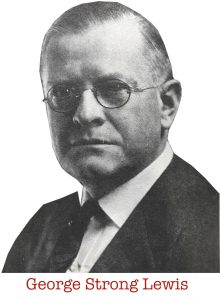 During his college days in Kansas, Lewis had been a noted bike racer and a member of the Wichita Bicycle Club. After heading to Chicago to work as a ticket seller at the 1893 Columbian Exposition, he eventually formed a business partnership with an old Wichita chum, James Mead, in the sale of mail order bicycles. Their new Chicago-based company, the Mead Cycle Co., became one of the first international bicycle behemoths of the new century, and George S. Lewis served as its sales manager and vice president, watching over the Chicago offices as well as the firm's second HQ in Liverpool, England.
Aside from a brief tangent heading up Mead's short-lived motor car division, Lewis spent more than 30 years carefully following—and often leading— the evolution of the bicycle trade. He was president of Mead's dealer-direct division (the Premier Cycle Works); purchased parts from all the top factories; and partnered with the big names of the industry—Ignaz Schwinn, Horace "Huffy" Huffman, etc. Lewis also used his own largely self-taught skills as a machinist and engineer to collect a wide assortment of notable patents, covering everything from sprockets and front forks to crack hanger assemblies, lightweight metal wheel rims, and a motorcycle-inspired bicycle frame that became the "Speed-O-Byke."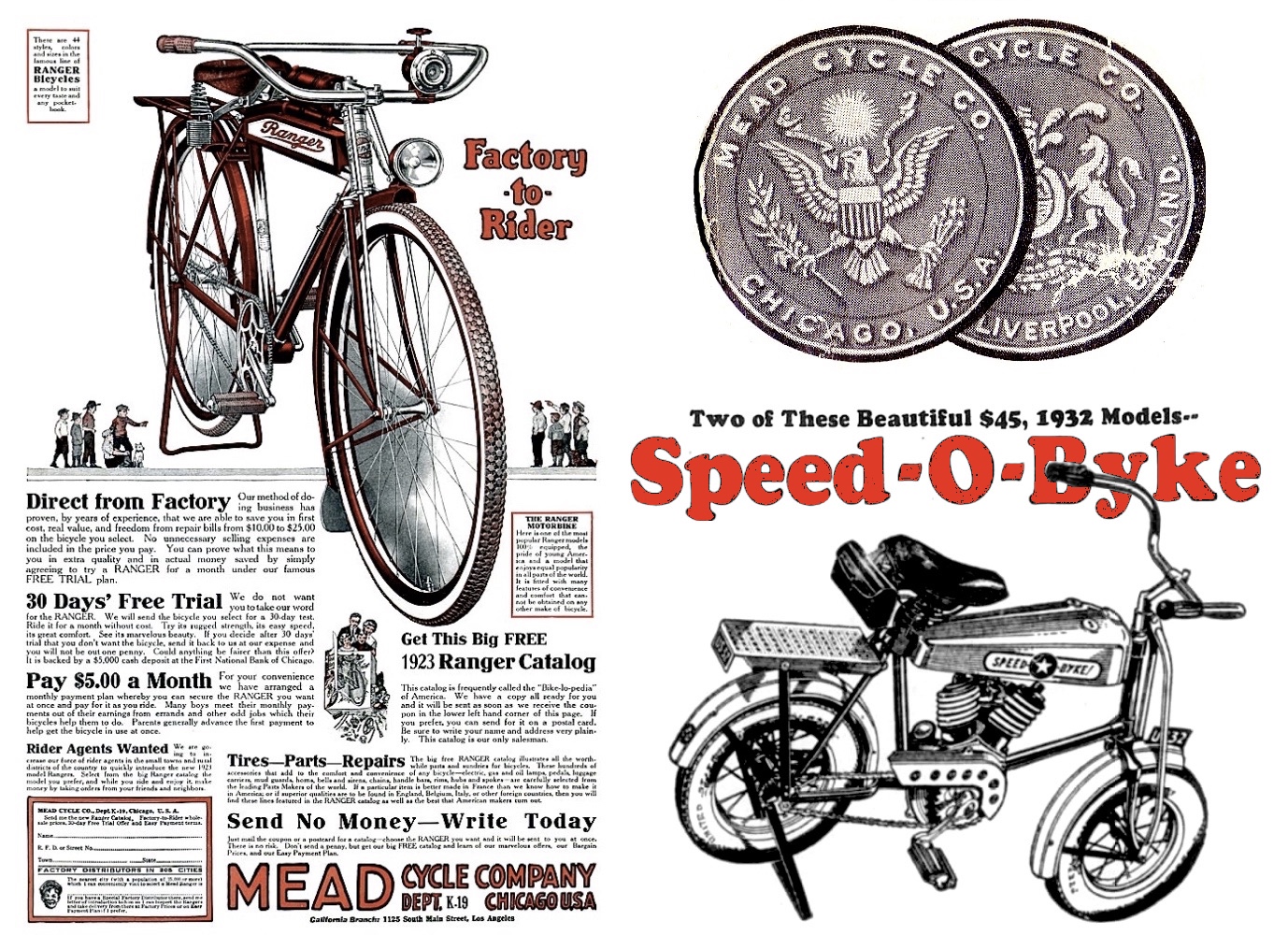 [Left: 1923 ad for the popular Mead "Ranger" series. Top Right: Seals of the Mead Cycle Co. in Chicago and Liverpool. Bottom Right: The 1932 Speed-O-Byke, a George Lewis design that brought a motorcycle frame style to a bicycle]
When the Speed-O-Byke debuted in 1932 (under the banner of the Metal Specialties Manufacturing Co. and "Presto" brand), George Lewis was 64 years old. But whether driven by unbridled creative passion or a need to make up financial setbacks, he showed zero signs of slowing down.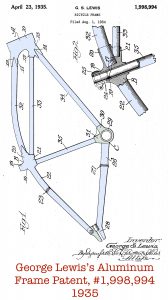 "The year of 1932 found me working in a small machine shop on the northside of Chicago [3200 W. Carroll Ave.], developing and perfecting an all-aluminum bicycle," Lewis recalls in his memoir, My Early Life in Wichita and Other True Stories. "Dyrenforth, Lee, Chritton and Wiles (Patent Lawyers) were handling the patent end of the new bicycle.
"Now it so happens that the Monark Batteries were clients of the same law firm who, knowing that Monark was looking for something to manufacture in addition to batteries, suggested that they contact me. A few days later I received a call by Mr. Earl Pease of the Battery Company. Mr. Pease being mechanically minded, we had a very pleasant visit."
According to Lewis, Pease came to visit him again later that week, this time with Monark's president Jack Dougherty in tow.
"I showed them the aluminum bicycle and they were much interested," Lewis wrote. "The next day found me packing up tools, experimental bikes and drawings, and moving to the Battery Company. It was decided that the bicycle department be called Monark Silver King Inc."

[Left: 1936 for the Monarch Battery Company's "Special Radio Batteries." Right: 1934 ad for the first Silver King, produced by the "Bicycle Division" of the Monark Battery Company, Inc.]
II. Streamlining
"The SILVER KING bicycle is not the result of accident or chance. The design, as you see it now, represents nearly two years' work by several well known bicycle engineers, cooperating with a bicycle manufacturer of more than twenty-five years' experience. The SILVER KING is the last word in bicycles. Truly, it may be said—the SILVER KING is the BICYCLE OF TOMORROW."—1934 advertisement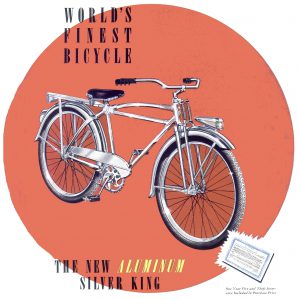 As one might expect for a battery manufacturing company making its maiden voyage into the bicycle game, it did indeed take a solid two years to thoroughly bring George Lewis's latest vision to fruition. By 1934, though, Monark Silver King's promotional machine was in full effect, and it all timed up nicely with the wind-down of another Chicago World's Fair—this time, the streamline-a-thon known as the "Century of Progress."
"Every month since its introduction, the SILVER KING has shown an increase in sales over the previous month," read an October 1935 ad in The Sporting Goods Dealer. "Wherever dealers are showing the SILVER KING, it sells on sight against all competition."
It's a bit hard to pinpoint exactly where the first aluminum Silver Kings were being made. The Monark Battery Co. facility at 4556 West Grand Avenue was likely the original location, but by 1935, most ads had already stopped identifying the operation as a "division" of Monark Battery. It was now officially Monark Silver King, Inc., and had its own address—briefly at 1740 North Kolmar Avenue, then on to 1240 North Homan Avenue in Humboldt Park. That stately 75,000 sq. ft. brick facility, complete with a central six-story tower, is still standing today and looking much as it did 80 years ago.
[1240 N. Homan Avenue, home of Monark Silver King from 1935 through WWII. The building is still in use by several companies today.]
With George Strong Lewis inching closer to 70, Jack Dougherty turned to a younger team of specialists to keep Monark's designs on trend, technically sound, and perhaps most importantly, cost efficient. Earl E. Pease and Harry H. Henry—who'd both worked in Monark's battery sector—seemed up to the challenge, filing for numerous patents of their own in 1936 and 1937, hoping to secure the Silver King design from copycats.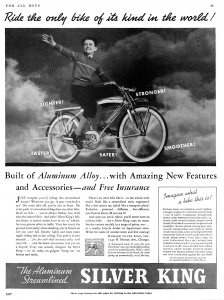 The Silver King line-up had expanded to nine different models by 1937, along with a "Velocipede" tricycle for the little ones. An advertisement that year in Boy's Life pretty well sums up the appeal of the Monark brand, as the descriptive language sounds like it was pulled directly out of one of those new Superman comic books of the same time period.
"There's no other bike like it—in the whole, wide world. Built like a streamlined train, engineered like a fast motor car, styled like a transport plane! Exclusive . . . patented . . . different . . . how different, you'll never know till you see it! And once you see it, ride it, you'll never want an ordinary bike . . . for the Silver King costs no more."
The dramatic marketing and reasonable pricing were resonating with both the kids and their parents, and despite the ongoing gloom of the Depression, demand for the Silver King was growing faster than the new company could keep up with. Even the giant retailer Montgomery Ward came calling, asking Monark Silver King to produce thousands of its aluminum alloy bikes for their mail order catalogs under brand pseudonyms like "Duralium" and "Hawthorne." Jack Dougherty was more than happy to oblige.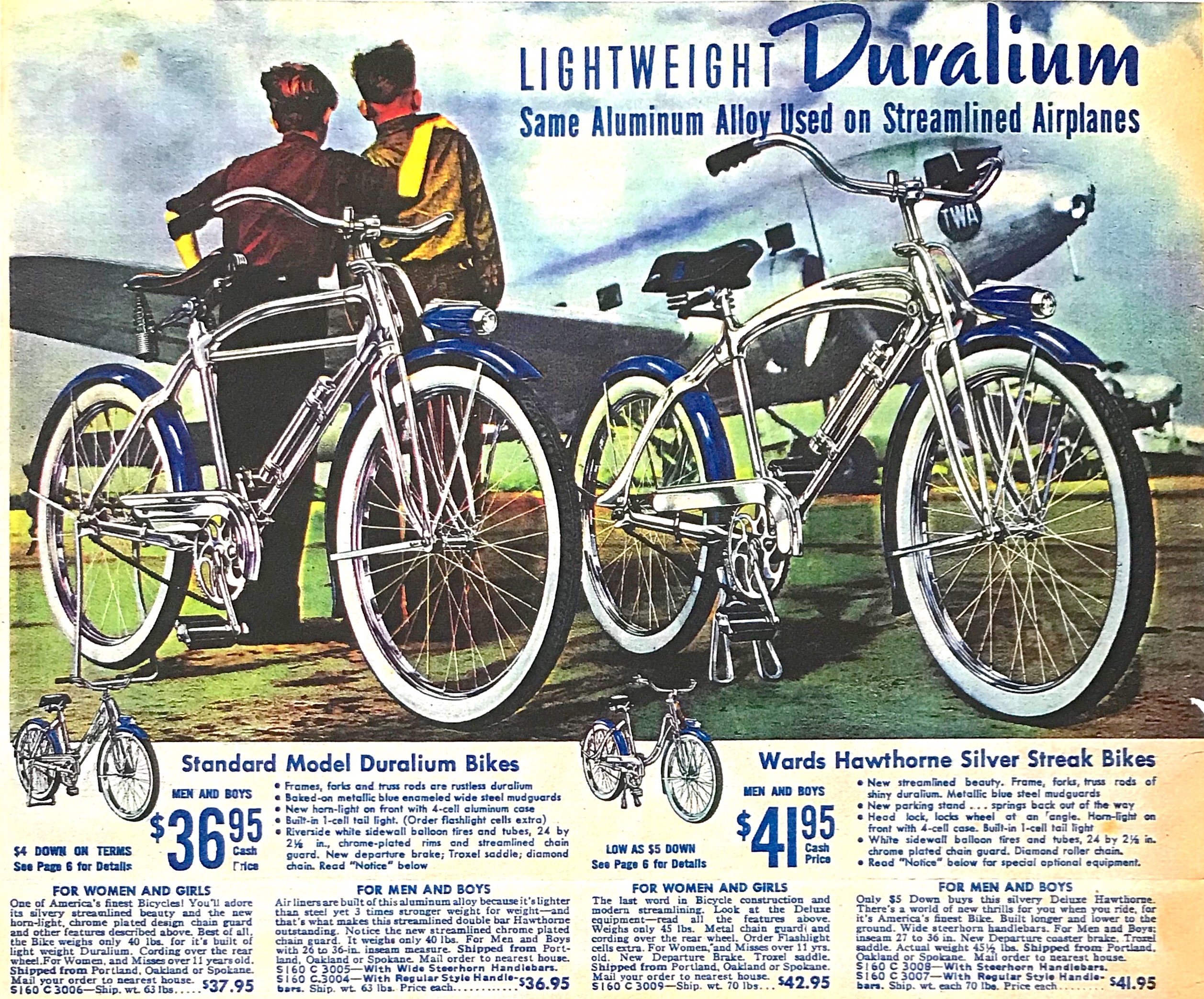 [Montgomery Ward's early Hawthorne and Duralium bikes in the '30s were made by Monark Silver King using the same essential designs as their own]
III. World of Tomorrow
"Today as I gaze into the crystal ball which, according to tradition foretells future events, I can see . . . Better Bicycles for 1938!"
That's the opening line of an article George Strong Lewis wrote for American Bicyclist and Motorcyclist at the age of 70. By this point, Lewis had established his own high-end division of Monark Silver King known as Lewis Cycles, Ltd. It was based out of the same Homan Avenue plant as MSK, but utilized a lot of specialized parts shipped in all the way from Great Britain, where George still had connections from his Mead Cycle days. Interestingly, though, Lewis doesn't sound pleased to have to look far afield for the best in bike gear. His "premonition" for the future leans much more nationalistic.
"In time past, American bicycles were the best in the world. History can, and will, be repeated. We have only to look back to such grand old names as Cleveland, Barnes, Stearns, Dayton, National, Pope, Rambler, and many others. And today, we have better material available than we had then—I refer especially to seamless high manganese tubing.
"The Crystal Ball tells me that the time has arrived for American manufacturers to give more thought to the rider who rides for pleasure and who is willing to pay the price for a light running, lightweight bicycle."
Perhaps through Lewis's influence, Jack Dougherty made sure that the standard Monark line could also appease those serious bicycle connoisseurs without alienating the typical middle class family on a budget. Prices and brands varied considerably from the entry-level kids bikes ($25) up to the men's and women's Deluxe ($65) and Super-Deluxe ($85) models. After inflation, the level of investment really becomes clear: $25 is about $450 in today's money; $65 is $1,200, and $85 is close to $1,600. These were not purchases to be take lightly, and to help out, Monark also started offering payment plans and free insurance against theft and fire.
One thing there was no insurance for, and that not even George Lewis could properly anticipate, was the breakout of World War II in 1939. With no British parts to import, Lewis Cycles Ltd. was done for. And within another two years, Monark Silver King—the company famous for its lightweight steel bicycles—had to face a new reality of metal rationing and an indefinite end to consumer bicycle manufacturing.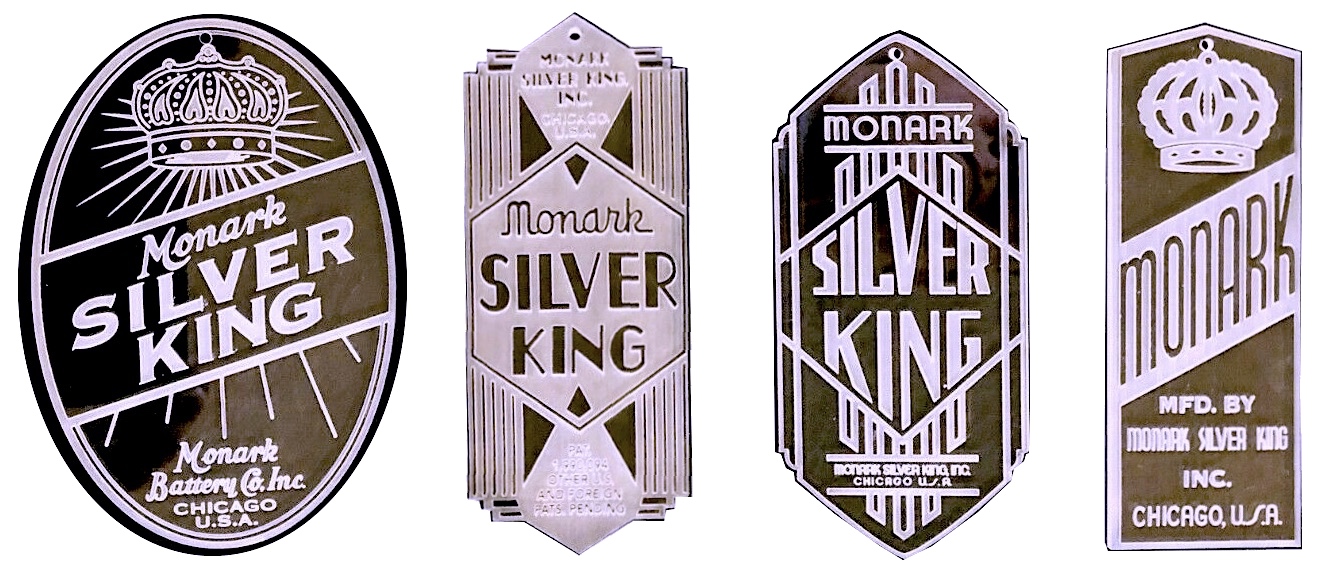 IV. A Grand Scale
Rather than bankrupting Monark Silver King, of course, government contracts during the war actually pushed the Homan Avenue factory beyond its limits, as workers were recruited to build "vitally needed parts for radar and electronic equipment," according to a 1947 article in American Bicyclist and Motorcyclist. "During the latter stages of this period, however, a separate staff was maintained to plan and prepare to care for post-war civilian requirements again."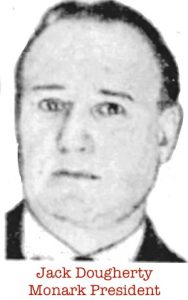 As early as 1942, Jack Dougherty was part of the War Production Board's "Bicycle Manufacturers' Industry Advisory Committee," and by 1944, Monark's president was confident enough to move forward with plans for a new, modern bicycle plant on existing company turf back on Grand Avenue, this time a bit further west at 6501W. Grand, right next door to the Radio Flyer factory. The plant offered up about 30,000 square feet during the war, but the green light was given to expand to 120,000 sq. ft. once the boys came home.
"Since 1935 when Monark Silver King entered the bicycle field it has produced approximately 7 percent of the entire United States bicycle output," Dougherty told the Tribune. "The new plant will enable us to produce about 20 percent."
Dougherty sounded confident, but like so many other wartime manufacturers, he had to be wondering what sort of new consumer landscape he'd be riding into when the war finally ended. In Chicago, Monark existed in the belly of the bicycle beast, as the city produced an incredible 90% of all American bikes, with Schwinn casting the longest shadow. All of the local bike makers were still developing new designs during the war years, but lacked the ability to produce and sell them. So an exciting but nerve-racking free-for-all was on the horizon.

[Top: Sketch of the expanded Monark Silver King plant at 6501 W. Grand Ave, its home from 1945 to 1957. The building was taken over by Zenith as its Plant #5 in 1958, and was later torn down when neighboring Radio Flyer bought the land. Middle: 1948 newspaper seeking workers for the Grand Avenue plant. Below: Promo poster for the Monark Super Deluxe, 1947]

V. Riding Into the Sunset
Monark Silver King certainly didn't fall on its face in the post-war era. The new Grand Avenue plant enabled record production, and over 450 employees were reporting to the factory each day by 1952. The company also established a plant in Azusa, California, to cater to its West Coast customers, and started several new lines of products, including not only Wheelcraft tricycles, but Silver King branded lawn mowers and power chainsaws.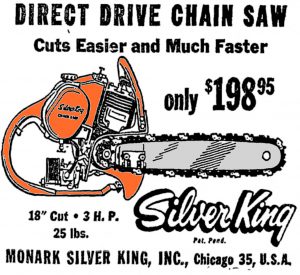 Jack Dougherty and longtime business partner Henry B. Highland were still presiding over both Monark Silver King, Inc. and the old Monark Battery Co. into the mid 1950s. Both were aging, however, and many of their former pointmen were out of the picture. This included Earl Pease, who'd retired to Florida, and the talented former VP of Production, Harry H. Henry (call him Triple H), who'd spearheaded the successful creation of the new Monark factory, only to die of a heart attack in 1949 at just 55.
In 1954, George Strong Lewis, also now retired and in his 80s, wrote fondly of the old Monark team in his memoir.
"I shall never forget the kindly cooperation and friendly advice messers Dougherty, Pease, Highland, Propst and Henry gave to me during my active and creative years with Monark and since."
Lewis died in 1956, right around the time the Monark Ladies Roadster in our museum collection probably came off the assembly line. By the following year, news broke of a deal reached between Monark Silver King and the Huffman Manufacturing Co. of Dayton, Ohio. With both companies weakening under immense competition both domestic and foreign, joining forces seemed like the most viable solution for survival.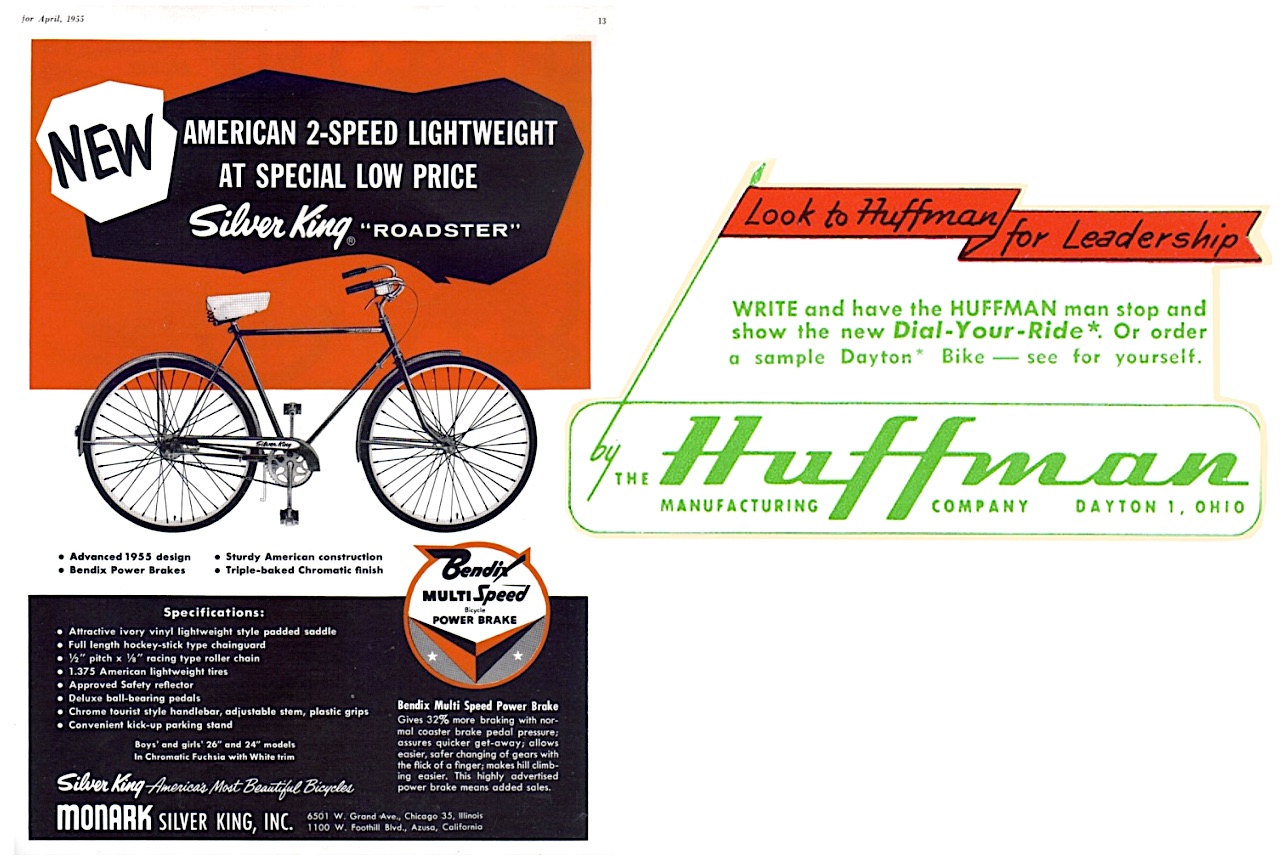 [Left: 1955 magazine ad for the Monark Silver King Roadster. Right: The Huffman MFG Co. logo; the Ohio company better known for the Huffy brand]
The original plan was for Huffman to simply migrate production of Monark and Silver King branded bikes from Chicago to Ohio. MSK would remain in business, and the plant in Azusa, California would stay under Monark control. This didn't last long, however, as Huffman eventually acquired the West Coast plant and slowly faded out production of the familiar MSK models.
Monark officially shut down the Chicago plant at 6501 W. Grand Avenue in 1958. It was put on the market that spring, and in 1959, the Zenith Radio Corporation acquired it, establishing it as the Zenith Plant #5, initially home to the company's hearing aid division throughout the 1960s. At some point in the 21st century, the neighboring Radio Flyer appears to have taken ownership of the building, which they eventually opted to level.
Monark Silver King was essentially snuffed out as the 1960s began, meaning the business was in operation less than 30 years. In a world with Schwinn in it, they'll never be remembered as the "great Chicago bicycle company," but for appreciators of all things streamlined, they remain a part of local royalty.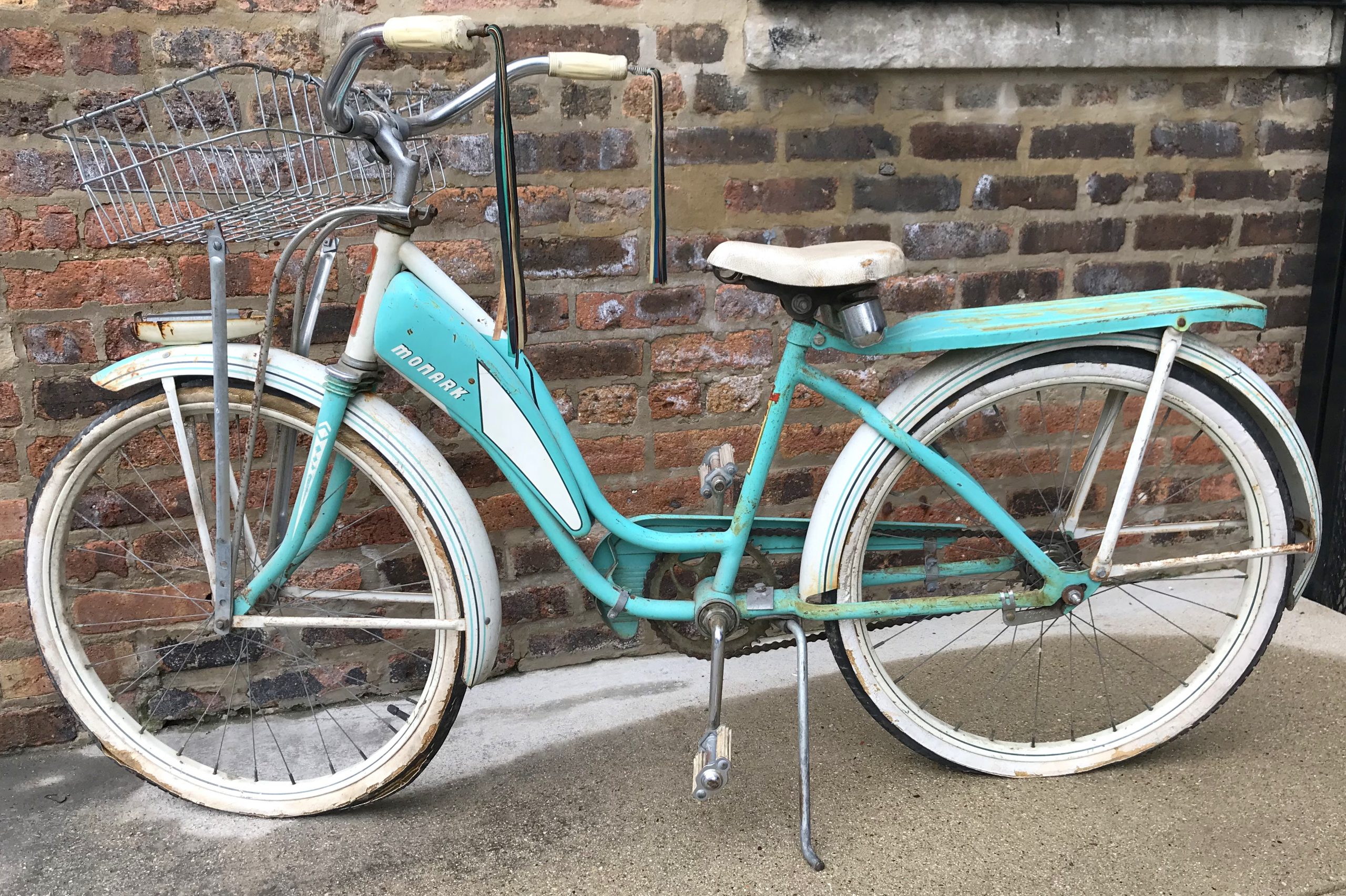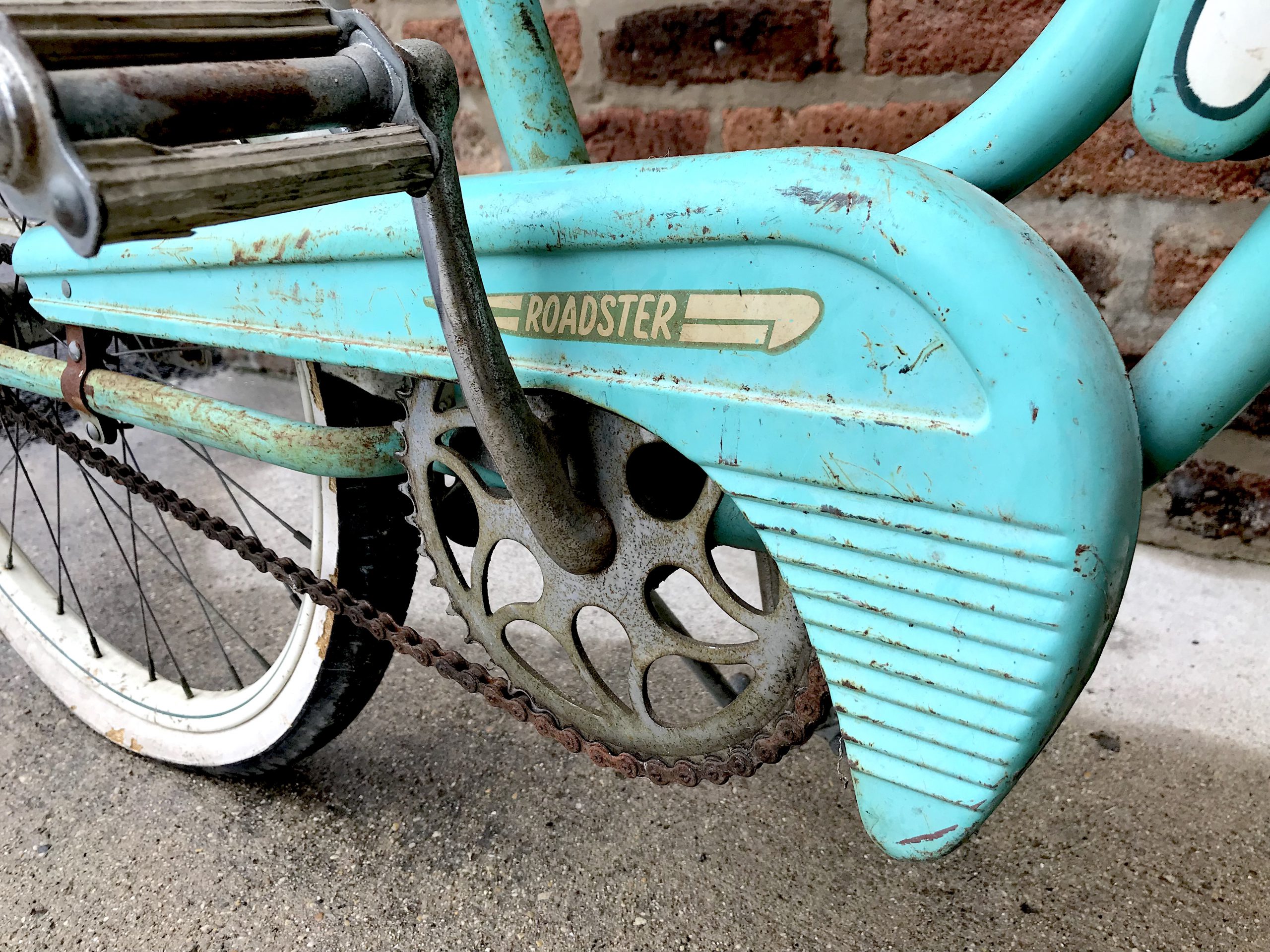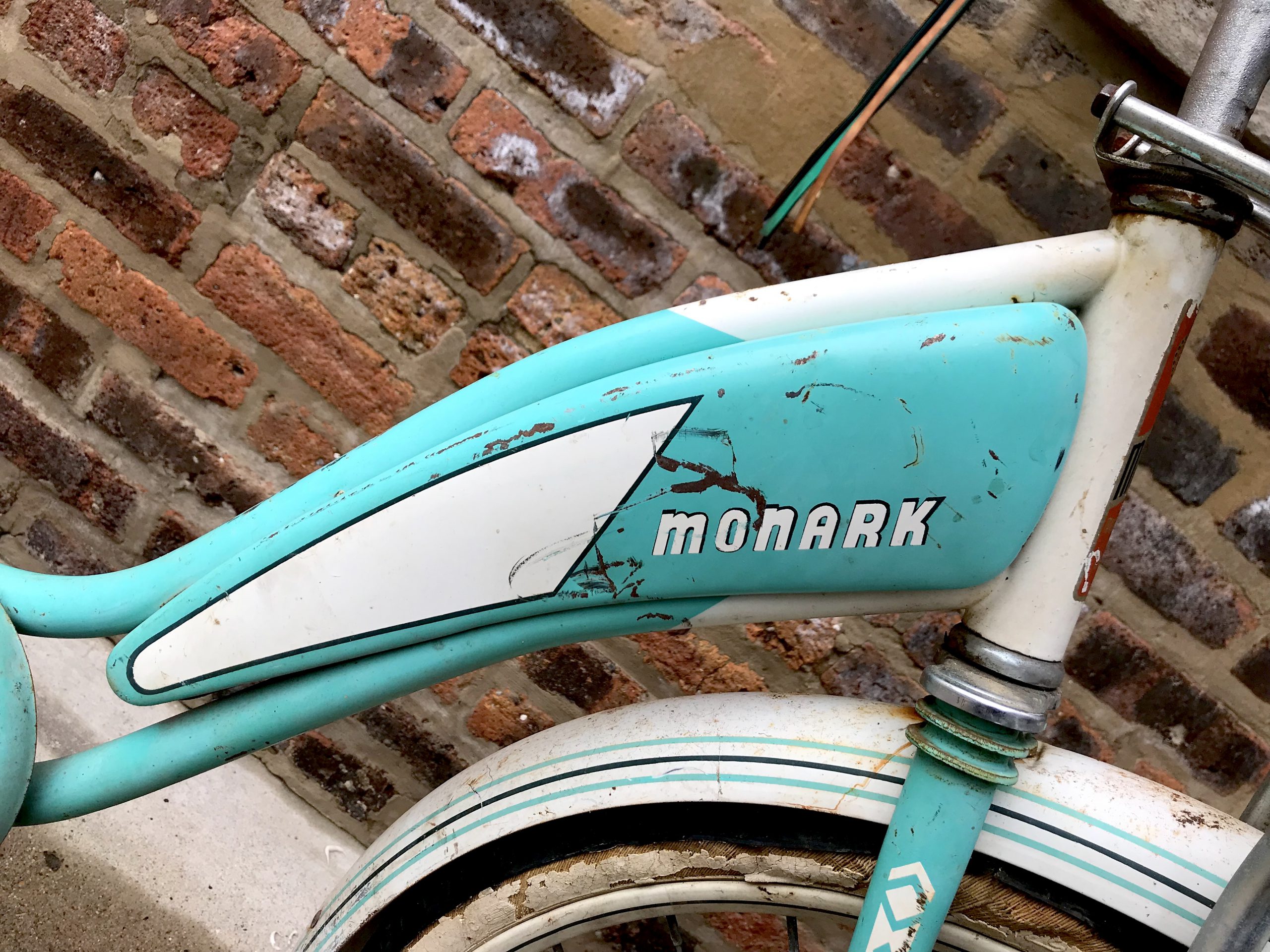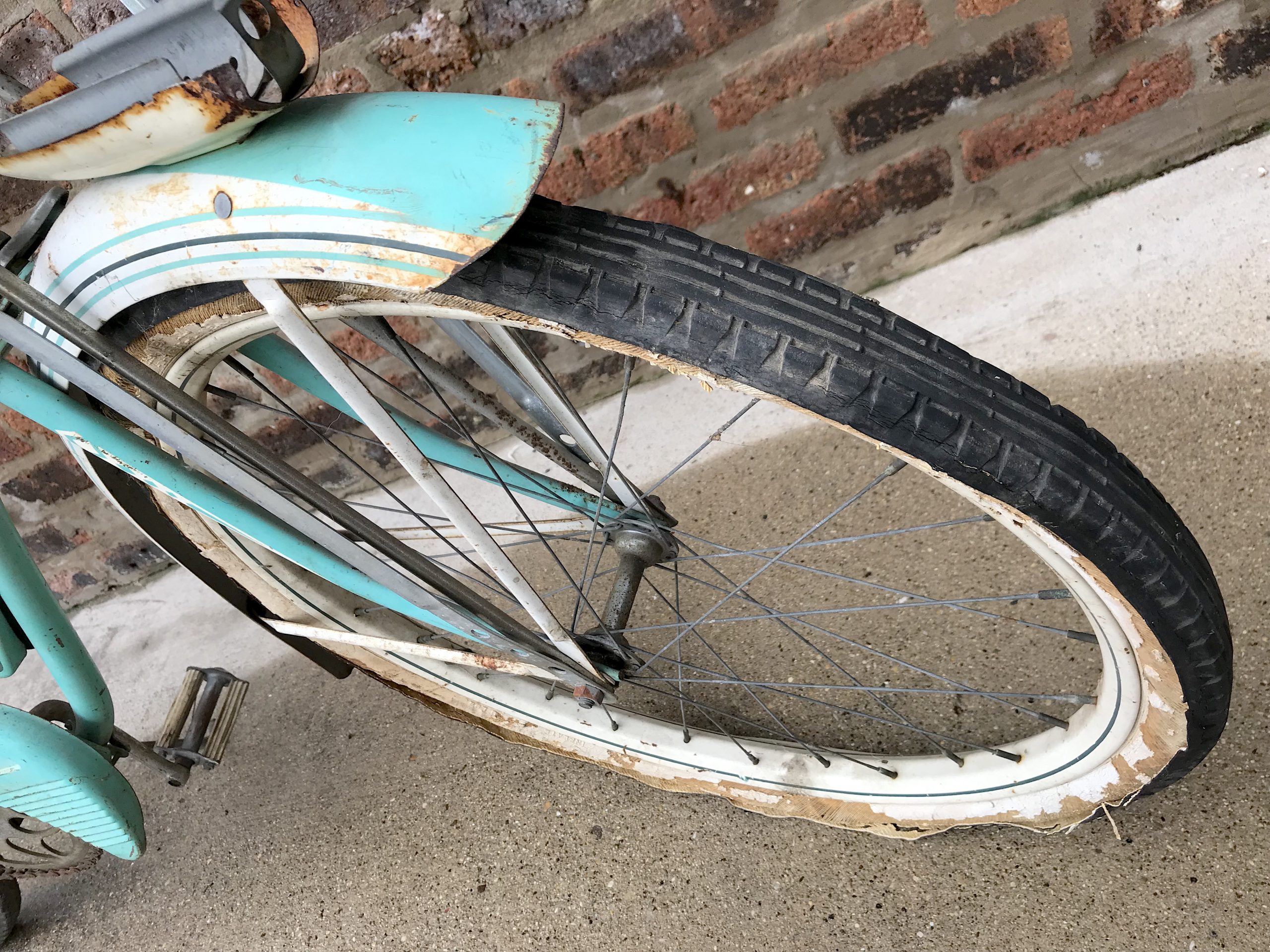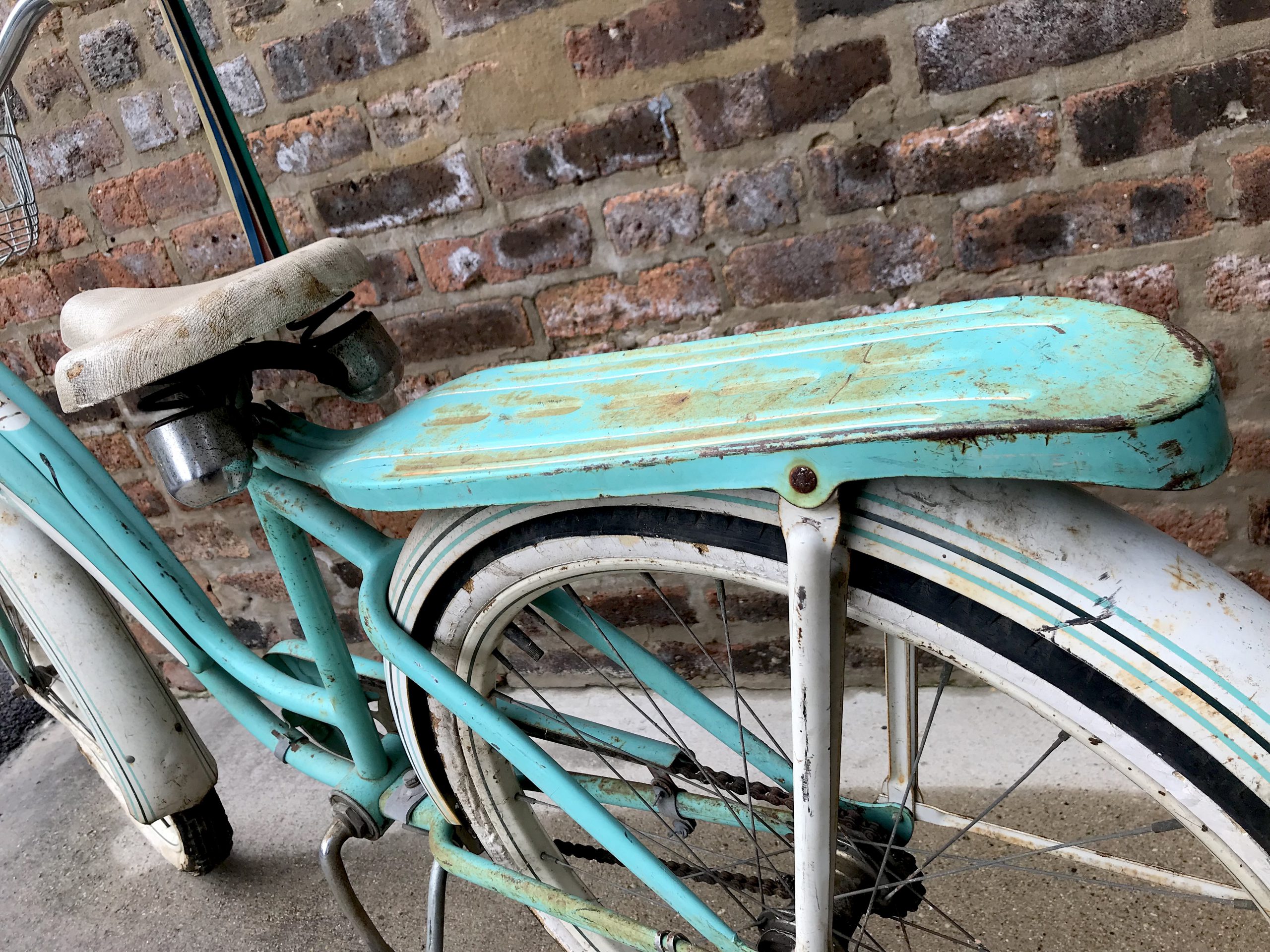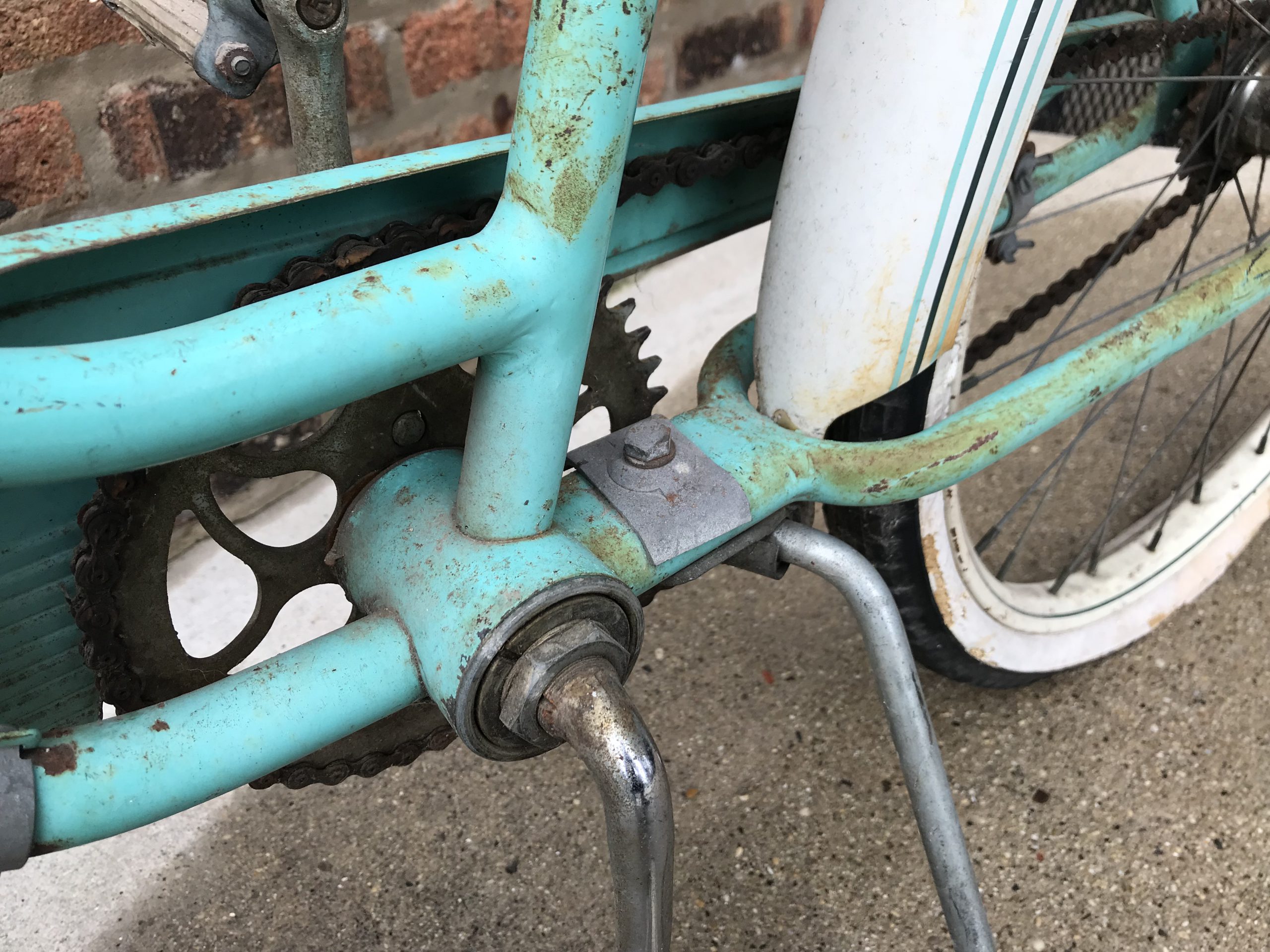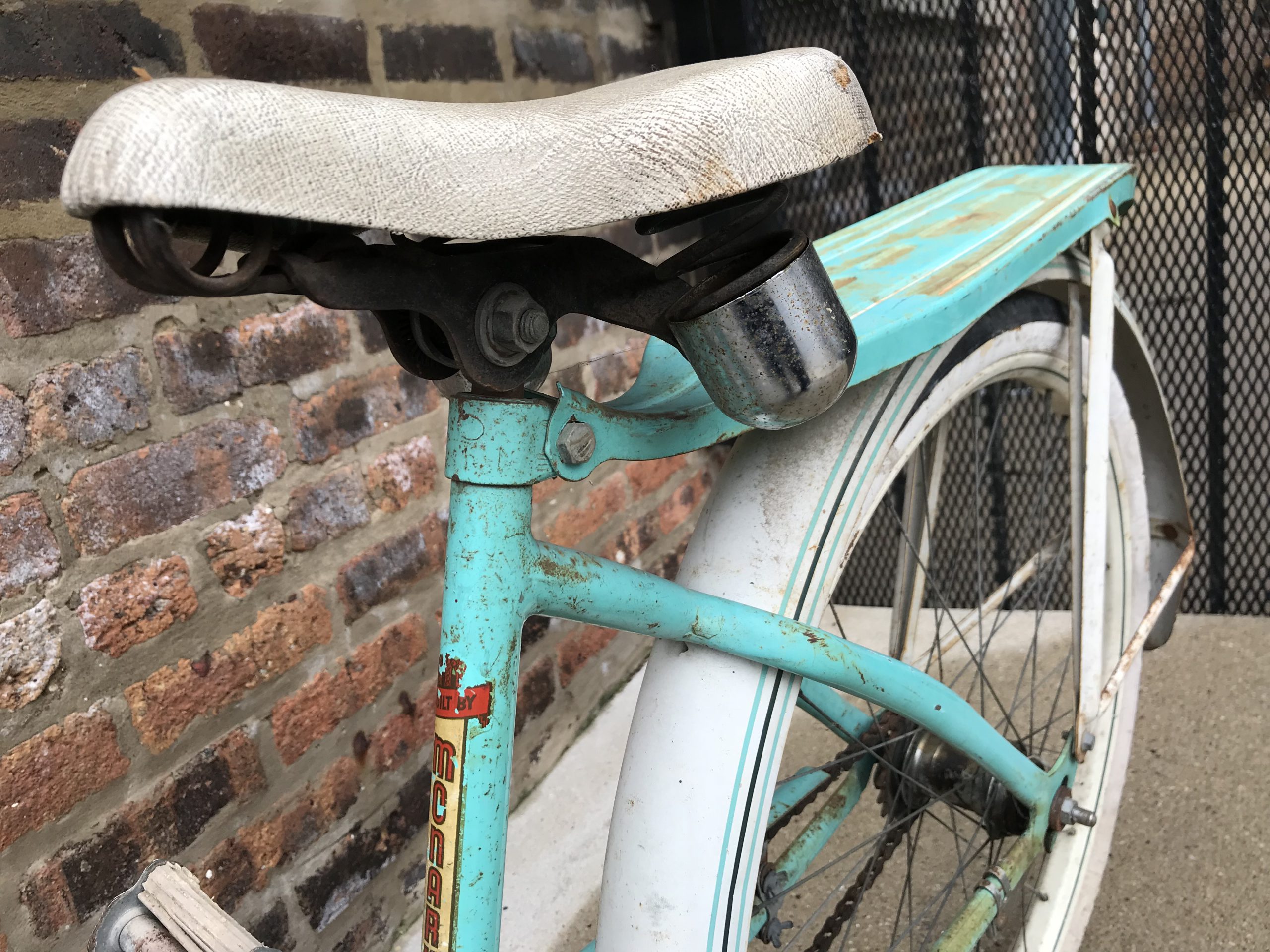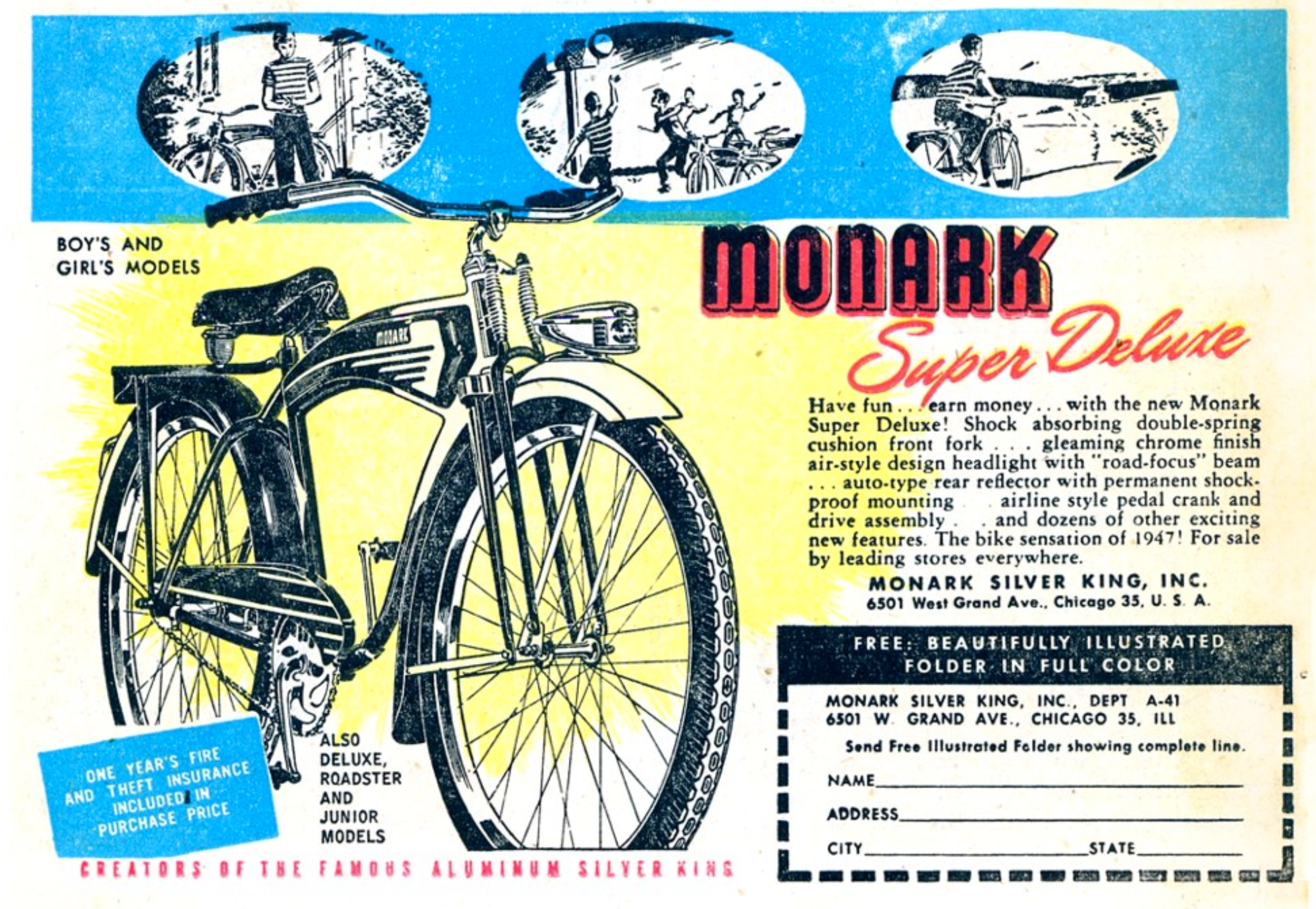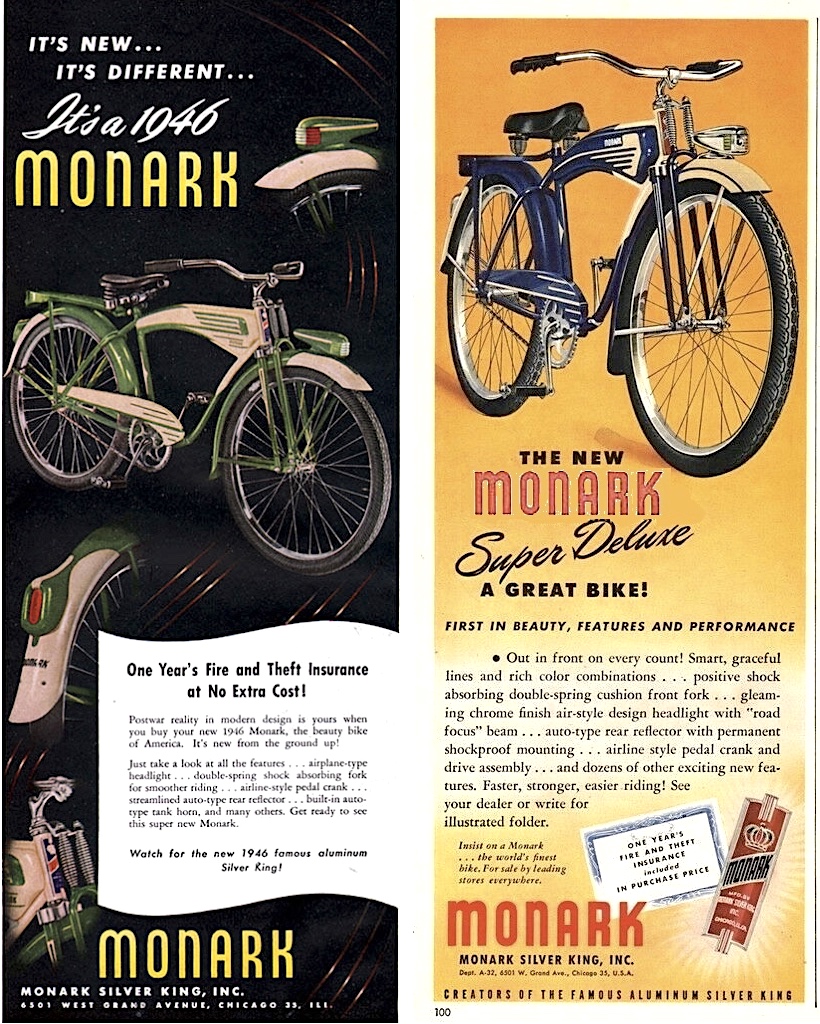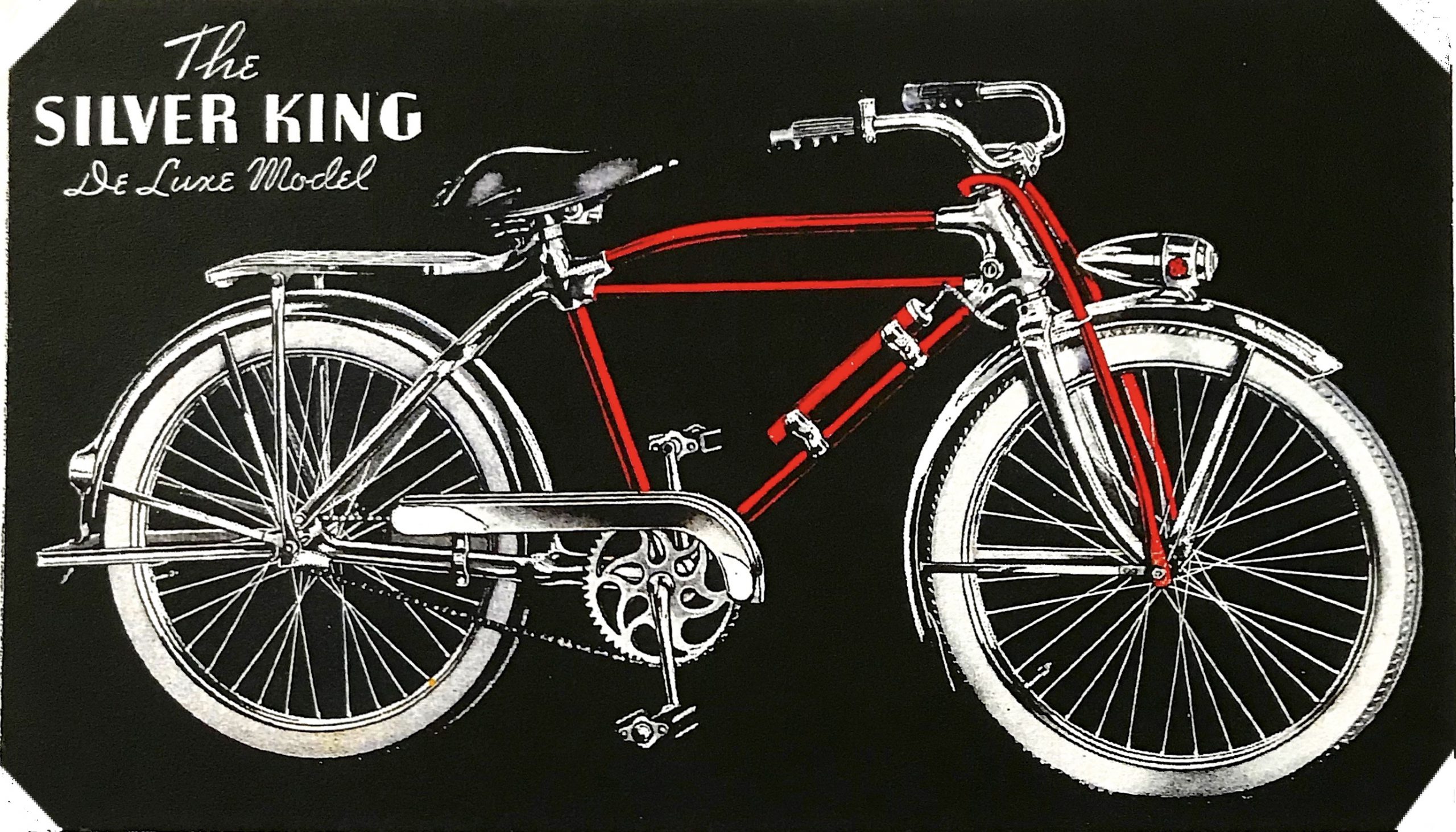 SOURCES:
"Bicycle Firm Enlarges Its Chicago Plant" – Chicago Tribune, Oct 29, 1944
"Progress Within the Bicycle Industry" – American Bicyclist and Motorcyclist, Vol. 68, 1947
"Huffman Gets Pact on Bikes" – Dayton Daily News, Dec 18, 1957
My Early Life in Wichita and Other True Stories, by George Strong Lewis, 1954
"Story of the Mead Cycle Company" – Mahin's Magazine, Vol. 2, 1903