Visit the MICM Exhibit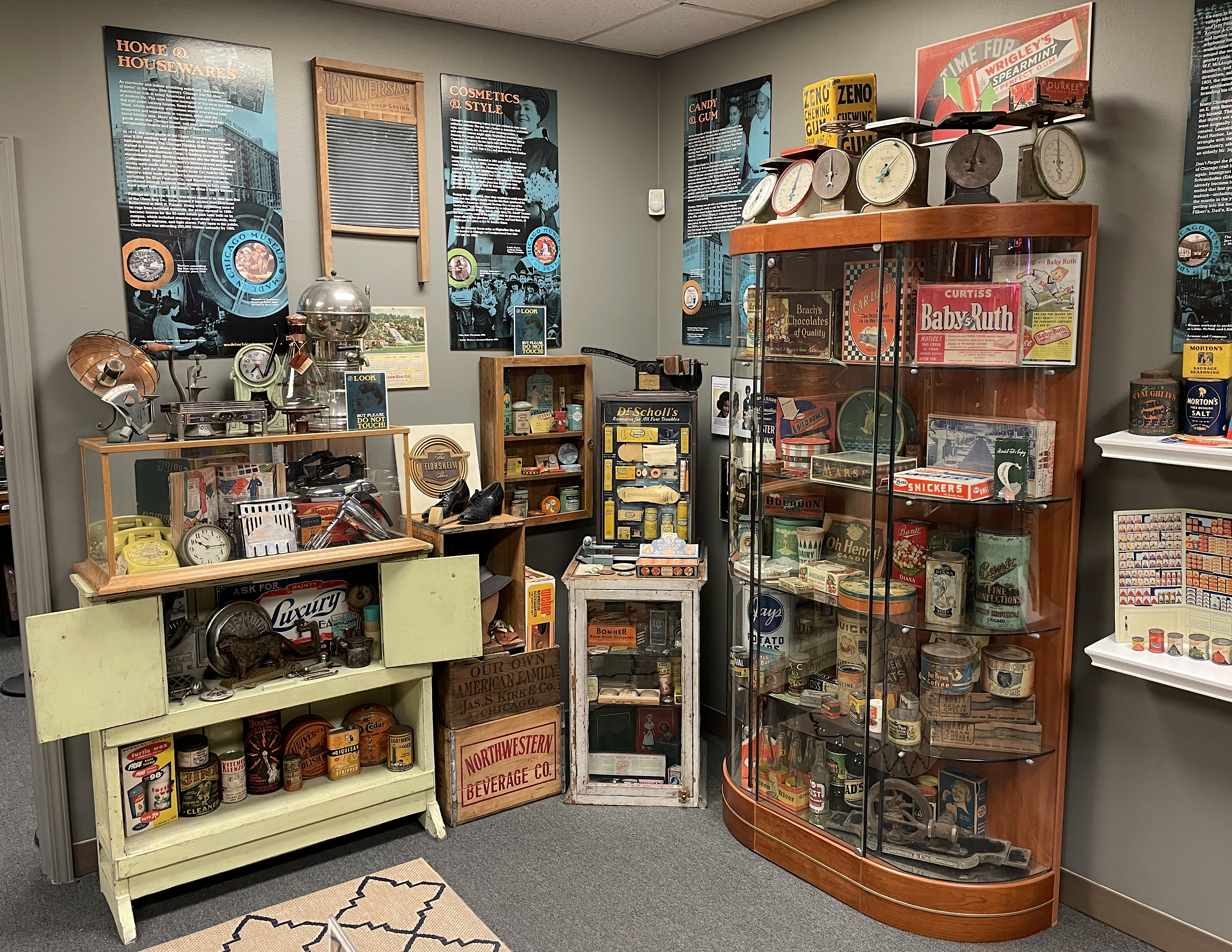 …………………
Location:
Klairmont Kollections
Marshall Field's Wing
3117 North Knox Ave.
Chicago, IL 60641
Hours: Wed – Sun, 10AM – 4PM
Running Through 2023
After two years on lockdown, the entirety of the Made In Chicago collection is back in a new special exhibit hosted by our friends at Klairmont Kollections, a truly incredible vintage auto museum located at 3117 North Knox Avenue. All 400+ items featured on the Made In Chicago Museum website are now on display inside the cozy Marshall Field's wing of this 100,000 sq. ft. building on Chicago's Northwest Side. The exhibit is curated by MICM founder Andrew Clayman, with design elements and multimedia by Martin Mulcahy.
Please Note: While the exhibit is open to the public, Klairmont Kollections does charge an entrance fee, which starts at $15 and includes admission to its classic car museum, one of the largest in America.
Tickets can be purchased:
→ Online at KlairmontKollections.com
→ By Phone at (773) 685-1904
→ At the Door During Museum Hours
The Made In Chicago Museum is not directly affiliated with Klairmont Kollections and does not receive any share of these ticket sales. Unfortunately, separate tickets for the Made In Chicago exhibit alone are not currently available, but guests are welcome to mention their interest in the exhibit when ordering tickets.
More About Klairmont Kollections: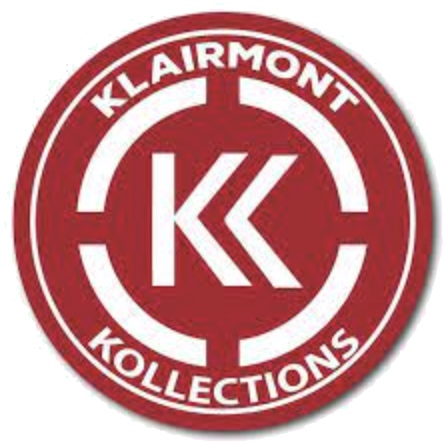 The Made In Chicago Museum is pleased to partner with its new exhibit host, Klairmont Kollections. Founded by the late Larry Klairmont, this vintage auto museum, aka "Chicago's best kept secret," occupies the former W. F. Hall Printing Company building at Knox Avenue and Belmont. Mr. Klairmont's remarkable collection of over 300 classic cars includes everything from a 1918 Pierce Arrow to an original 1930s Dusenberg, the legendary 1954 Golden Sahara II, and even a couple of genuine Batmobiles. Klairmont Kollections regularly hosts corporate events, and as a not-for-profit organization, is also dedicated to promoting educational programs that engage the next generation through workshops, field trips, and partnerships.