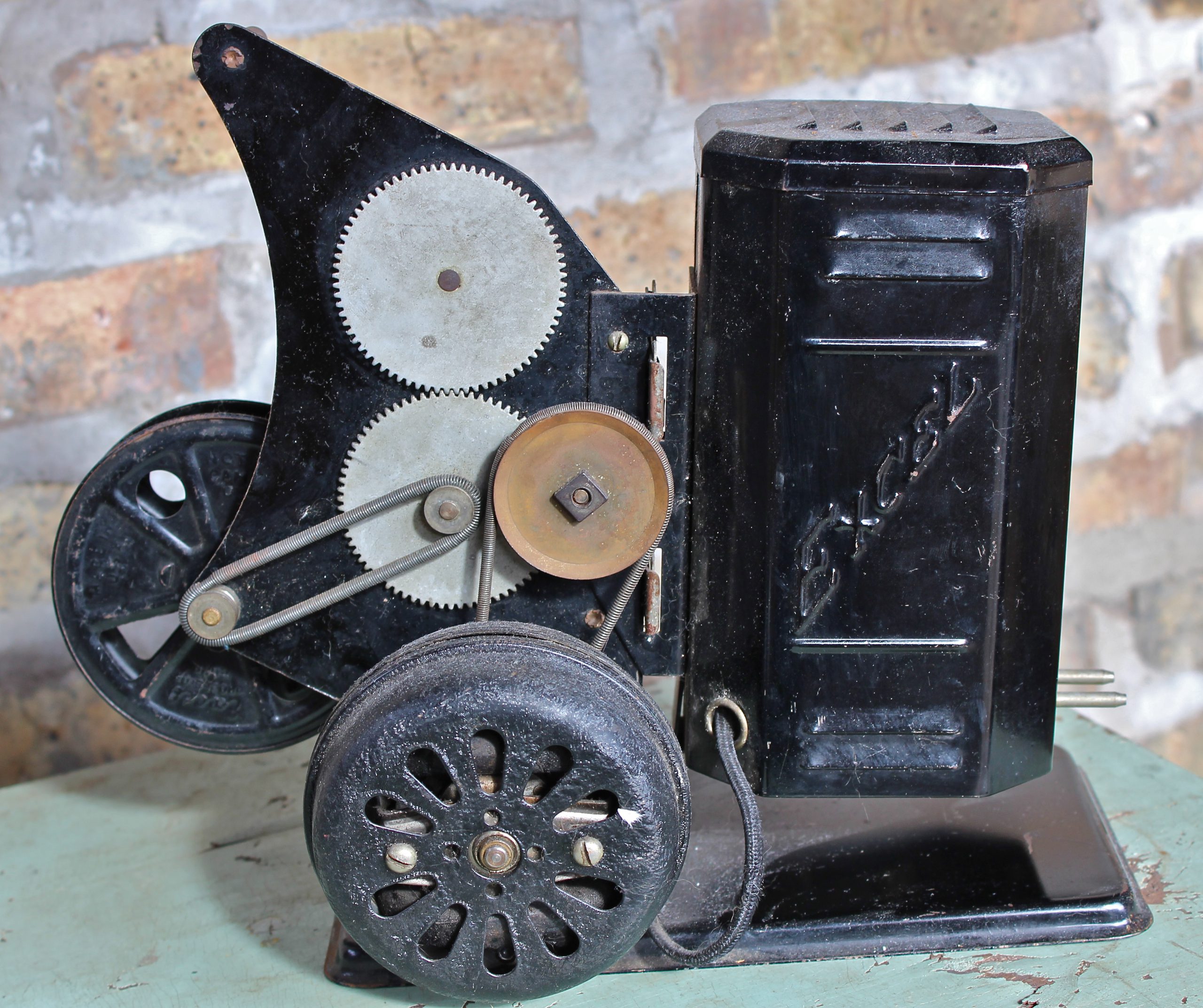 Museum Artifact: Excel Film Projector, c. 1940s
Made By: Excel Projector Corp. / Excel Movie Products Inc., 4234 Drummond Place, Chicago, IL [Hermosa]
From the late 1930s to the early 1950s—in that pop cultural gap between the height of the movie palace era and the birth of television—film projectors emerged as the first great visual medium for home entertainment. Along with the ever-present Kodak, several Chicago companies became key suppliers in this new home movie industry, including Ampro, DeVry, Bell & Howell, Revere, and today's featured player, the Excel Projector Corp.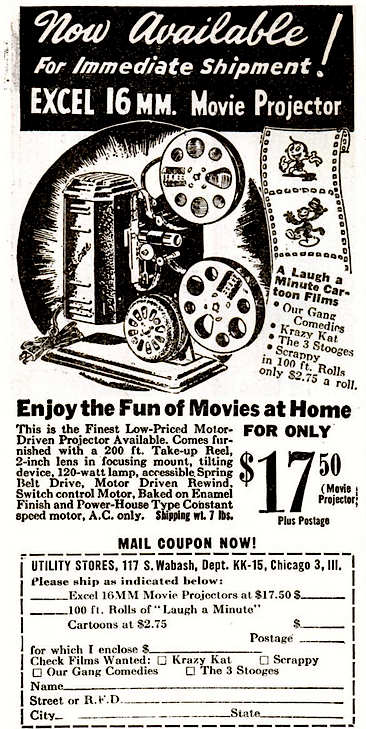 When we think about "early home movies," we tend to imagine silent, shaky-cam family vacation footage. In reality, though, some people purchased film projectors without even owning their own movie camera. This was because, much like going to Blockbuster Video in the 1990s or a Netflix binge in the 2010s, movie lovers in the '30s and '40s wanted to watch high-quality, professionally made films in the comfort of their own living rooms, too. And projectors, for the first time, made this possible.
Now, if you owned a small, motor-operated 16mm Excel projector like the one in our collection (retail price: $17.50 in 1946, or about $212 in 2016 money), you weren't exactly going to be able to enjoy a feature-length screening of Citizen Kane on it. Instead, companies like Excel would specialize in making one or two-reel shorts—sometimes edited from a much longer, original production—to sell to their customers as companion products to the projector itself. Excel's president, Max Levey, was ahead of the curve in this department, signing deals to distribute new, edited versions of old Three Stooges, Our Gang, and Krazy Cat films. Since many people hadn't seen these shorts since they'd originally appeared in movie houses, the chance to actually "own" them and screen them whenever you pleased was quite exciting.
To Excel's benefit, Max Levey had a level of experience with the commercial side of the movie business that many of his tech-centric competitors did not. As far back as 1905, the Ohio native had dipped his toe into the brand new industry of film distribution, purchasing a silent two-reeler called "The Resurrection" and screening it at his own "Pastime" movie theater in Toledo. By 1909, he was in Chicago, beginning a string of work as a salesman with a long list of early film distributors, including the World Film Corporation, Pathe, Metro Picture Corporation, Exhibitors Mutual, and Klimax Pictures—the latter of which made its money re-issuing Charlie Chaplin two-reelers in the 1920s (info from n6ev.com).
Levey was not an imposing character. The son of Ukrainian immigrants, he was a diminutive 5-foot-4 and had lost his right leg below the knee at a young age. But his underdog charm was paired with a bit of a sketchy history when it came to ethics. Shortly before he got into the movie biz in 1905, he'd been fired from a job with a telegraph company in Muskogee, Oklahoma, due to "shortages in his accounts." According to the town's newspaper, the Muskogee Times Democrat, Levey was "a frequenter of the local pool room and played the ponies quite heavy."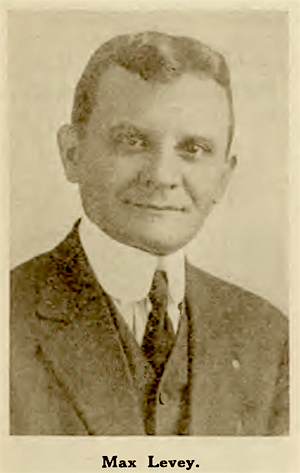 In 1914, he got in more hot water, this time in Chicago. At the same time he was working in movie sales for Pathe, Levey was still trying to make a buck in the telegraph game, operating the A to Z Electric Novelty Company—or ATOZ. That year, he was called into district court, facing an injunction for violating a telegraph patent owned by the Mecograph Company. Levey was eventually ordered to pay damages to Mecograph and cease any sale of his own product. That ruling came down, interestingly enough, from a judge named Kennesaw Mountain Landis, future Commissioner of Major League Baseball.
Being banned from the telegraph market certainly didn't slow Max Levey's ascension in Chicago's thriving cinema industry, however. He even earned a profile in a 1919 issue of Moving Picture World, in which he was heralded as the bright new manager of the Exhibitors Mutual Distributing Corporation.
"With such a lengthened experience as a salesman in Chicago," the article read, "it is needless to state that Mr. Levey has acquired a thorough knowledge of the business in that section and a wide acquaintance with exhibitors. He knows every exhibitor by name and has always on the tip of his tongue the seating capacity of every picture theatre in Chicago and immediate surrounding territory. Moreover, he has a good standing with theatre owners. A proof of this is shown by the fact that the State-Lake, Randolph, Alcazar, Rose, and Boston theatres, in the Loop district, are now running Mutual releases."
By the 1930s, Levey was already over 50 years old, but he still knew a good investment when he saw one, and home movies looked like the next great frontier. He launched the Excel Projector Corp. with an original office at 732 S. Wabash Avenue, eventually relocating to more expansive digs at 4234 W. Drummond Place in the Hermosa neighborhood. From there, the company carved out a niche by combining Levey's film distribution business with projector manufacturing and, later, cameras and other accessories. This led to a name change from Excel Projector Corp. to Excel Movie Products, Inc.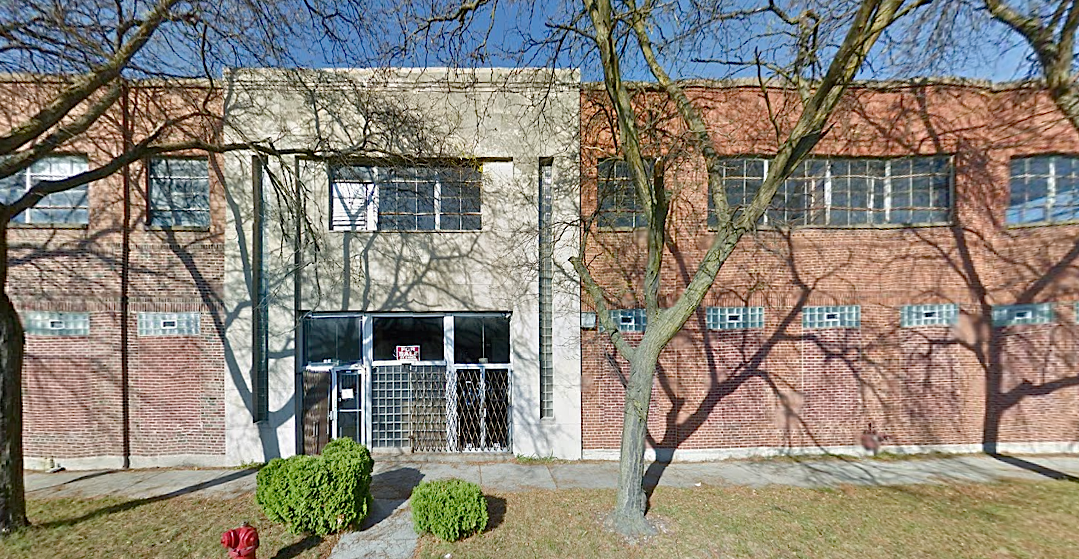 [The former Excel Movie Products factory is still standing at 4234 W. Drummond Place in Hermosa]
World War II also inspired a new, lucrative focus for the company's film distribution department. At the time, news reels—traditionally shown before feature films at local cinemas—provided just about the only way for Americans to actually see what was going on overseas, from the UK to the South Pacific. Levey astutely realized that if Excel could collect some of the large volume of battlefield films being created at the time and edit the footage down into their own condensed news reels, they could then sell those reels via mail order to give people an ever-evolving catalog—their own personal motion picture library of the war.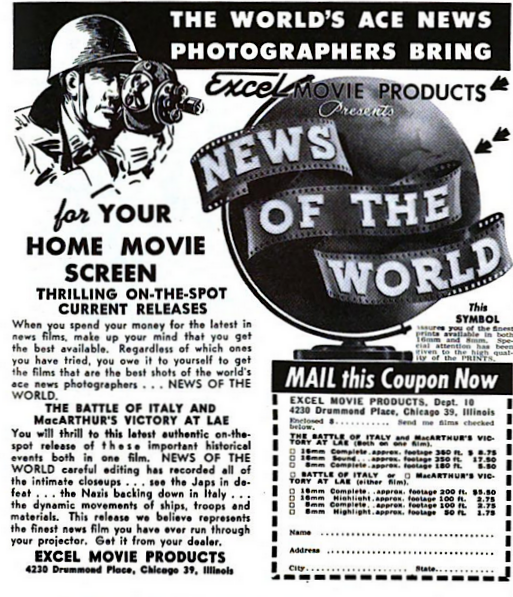 Here is how a 1944 issue of Popular Photography magazine described Excel's process in creating a reel about the recent Normandy Invasion. And yes, they do make it sound more like a Hollywood blockbuster than an actual horrific battle in which people died:
"News-of-the-World film editors reviewed thousands of feet of invasion film and picked out the most thrilling action-packed scenes. After this film was compiled, re-edited and titled, the negatives were flown from New York to the News-of-the-World laboratories in Chicago. There, negatives were processed, packaged, and distributed. From the actual filming through every operation until the film reaches the hands of the consumer, not one moment is lost. 'This assures home movie fans of the latest in news films at the earliest possible moment,' Max Levey, Excel president, says."
Levey's "News of the World" reels were quite successful indeed, even despite stiff competition from proper movie studios, news outlets, and other camera companies. Unlike some of the early home movies of the '30s, most of these films included the capacity for sound, too, often played by hooking up companion audio through a radio speaker.
For many people back on the homefront, these films created the lasting imagery of the war, complete with patriotic fervor.
In the years following the war, the Illinois Watch Case Co. purchased Excel, and eventually moved all Excel manufacturing to its factory in Elgin, at 853 Dundee Avenue. Max Levey was retained after the purchase, but he was in his mid 60s, living in a swank pad at 3270 Lakeshore Drive with his much younger wife Florence. He likely recognized the move to Elgin as the beginning of the end. Television was coming, and nothing was going to be the same.
I'm not sure exactly when the Excel business was officially dissolved, but there are few indications that it survived into the 1960s.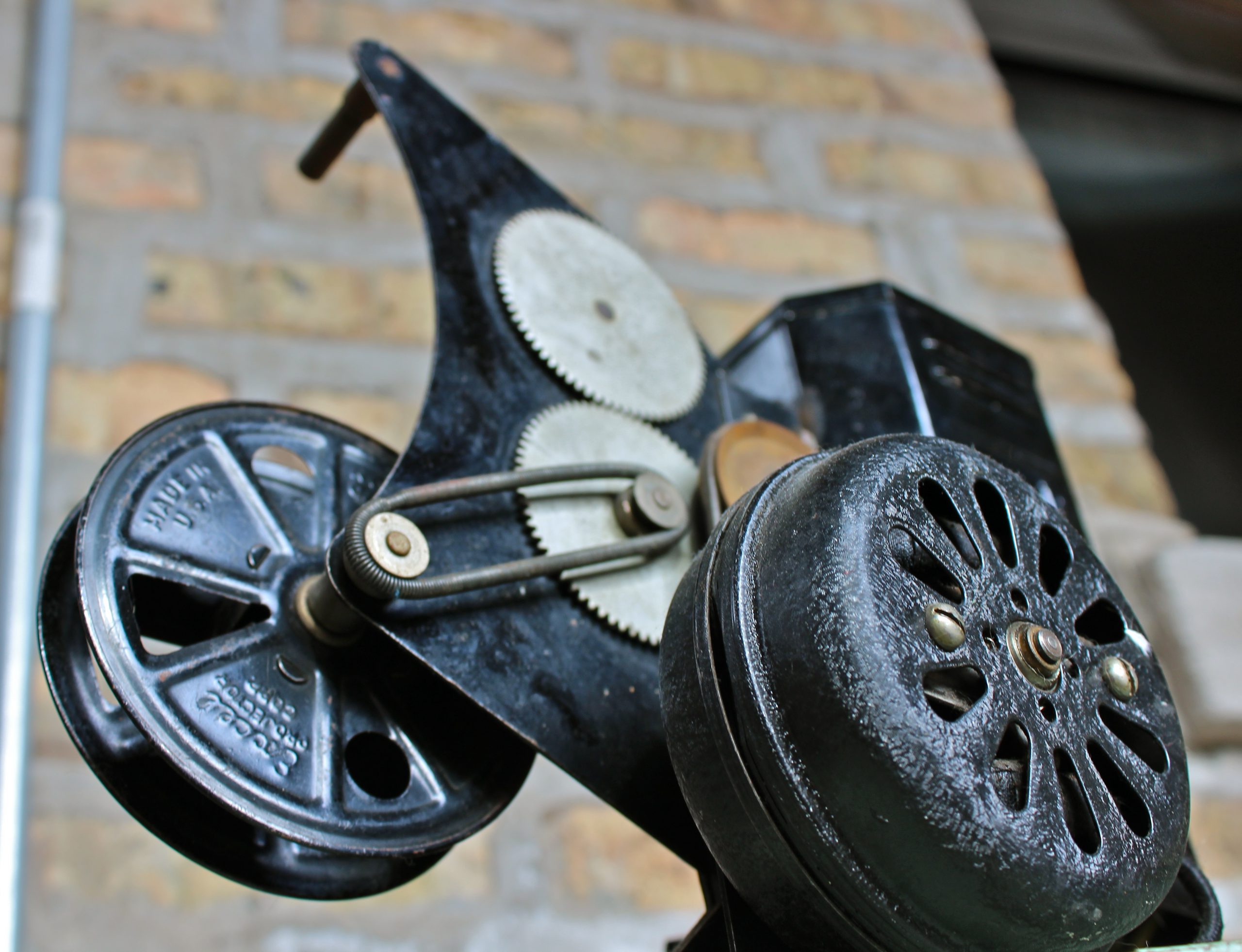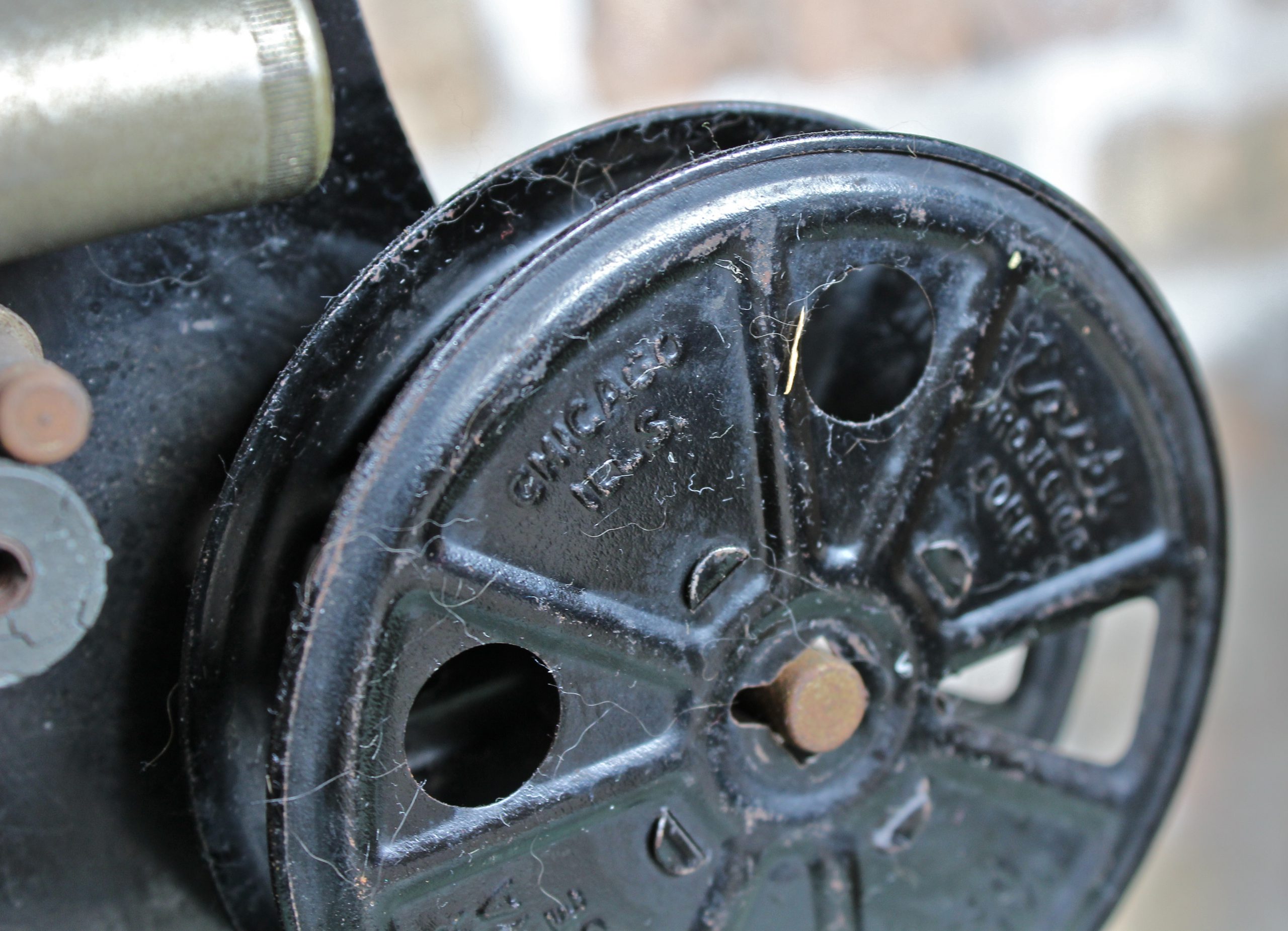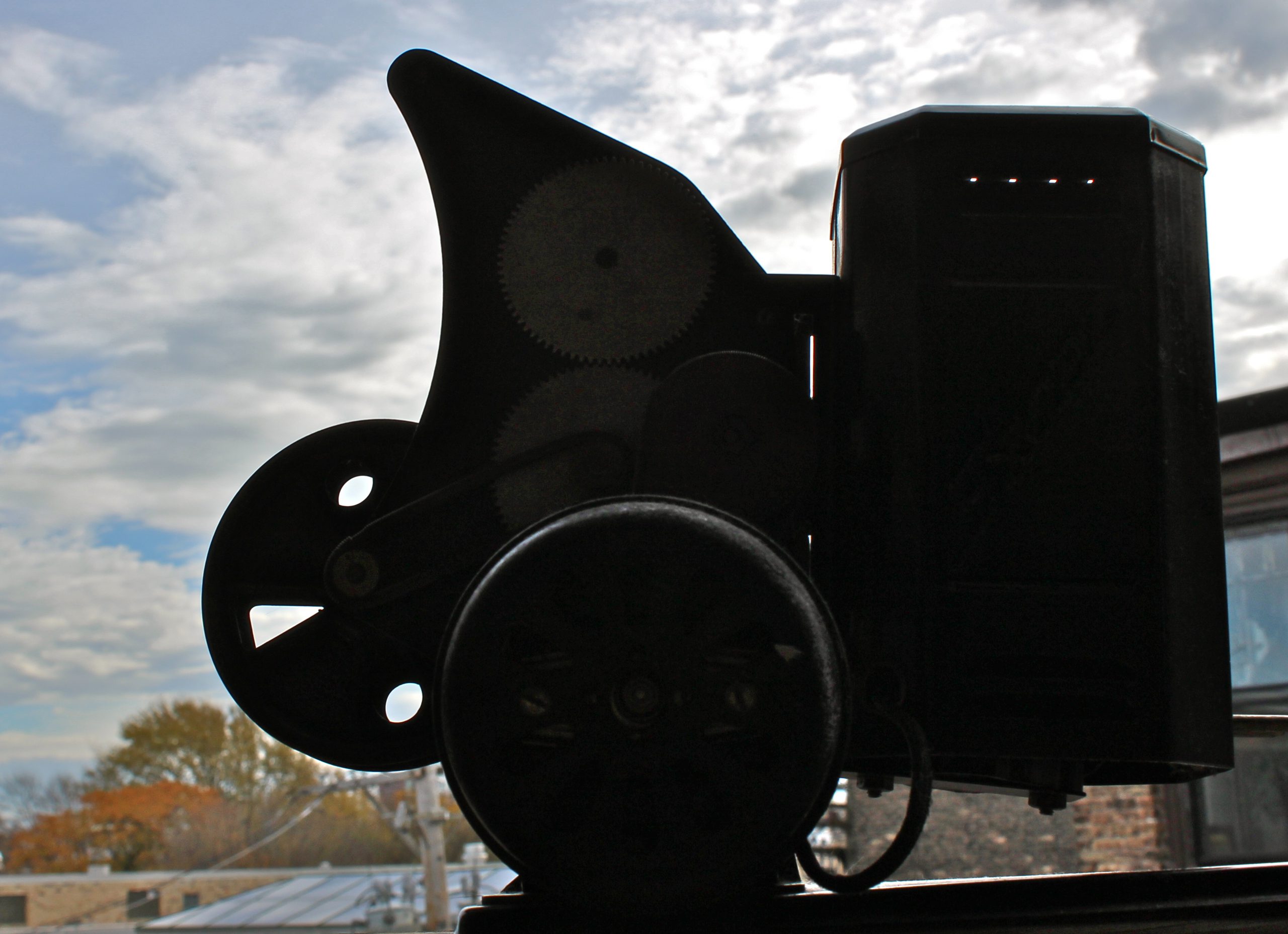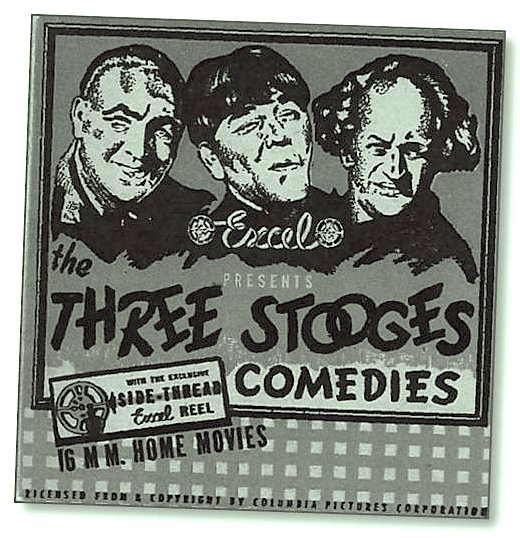 Sources:
The Railroad Telegrapher, Vol 31, 1914
The Moving Picture World, March 29, 1919
Film World, November 1945
Popular Photography, December 1943, September 1944
Archived Reader Comments:
"My father John F. Hull worked for the Excel Movie Product in 1947. I don't know how long he worked for them." —Marilynn Hull Wienke, 2020
"I have a very early Mickey Mouse movie on one of these reels.  It shows Mickey pulling a camper, but is so old and fragile I won't put this on my 16mm projector." —Steve, 2019
"We had some Excel 8mm movies in the 50s & the address on the box was the 6300 block of Broadway, the east side of the street." —Becca, 2019
"Excel did survive into at least the early 50's; one of their last products was a toy 16mm projector encased in a red plastic cabinet resembling a miniature TV set.  Mirrors inside reflected the film image onto its screen.  Excel also manufactured film prints under the trade mark "Exclusive Movie Studios, Inc.""–Jeff Missinne, 2018