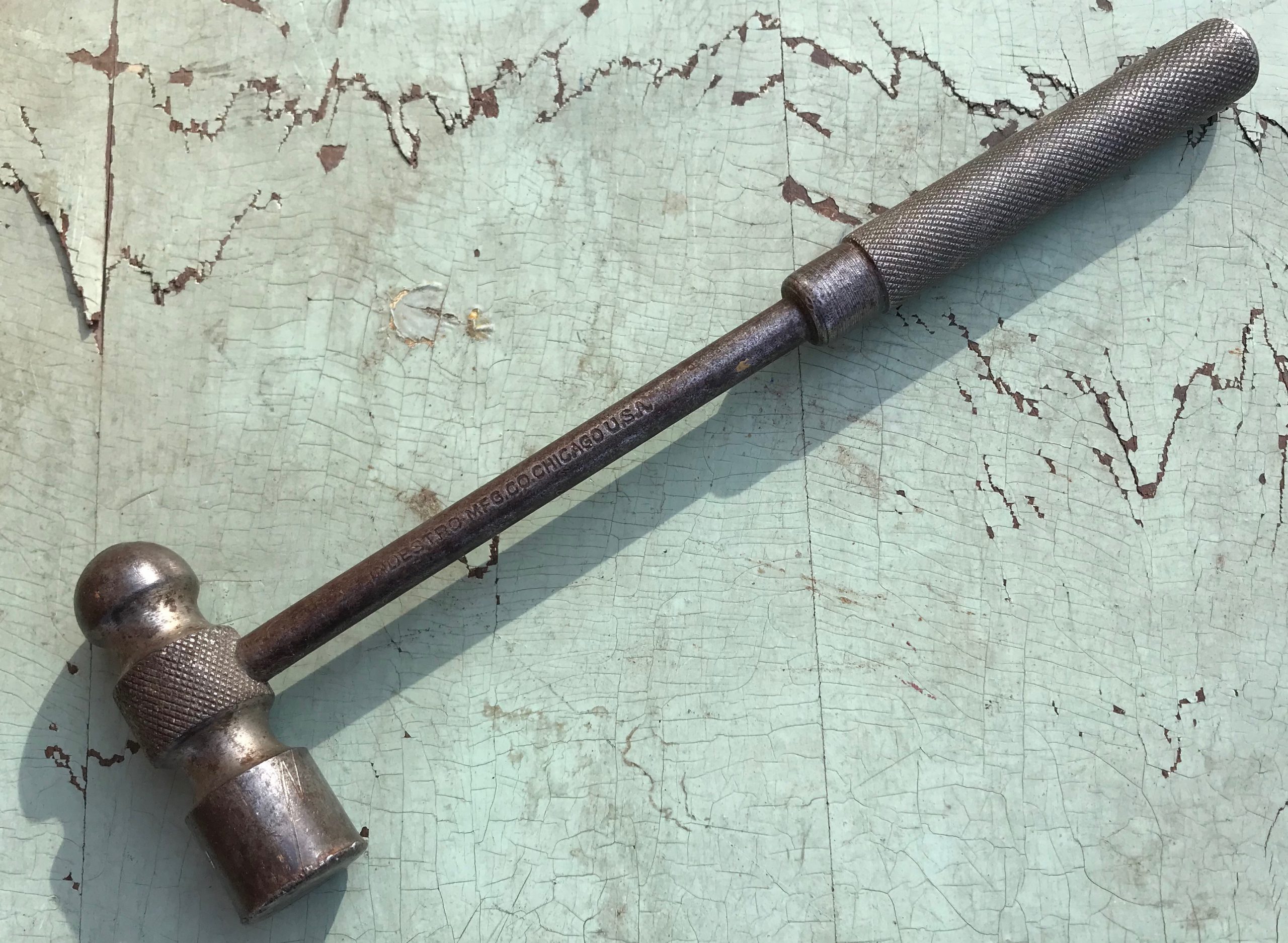 Indestro MFG Co., 2649 N. Kildare Ave., Chicago, IL [Hermosa]
This vintage hammer was kindly donated to the museum by Carol Wagner, from her late grandfather's collection.
Research is underway and a write-up on this specific item will be forthcoming. Meanwhile, you can still check out the full history of Indestro Manufacturing and its sister company Duro Metal Products on our Indestro Bottle Capper page.