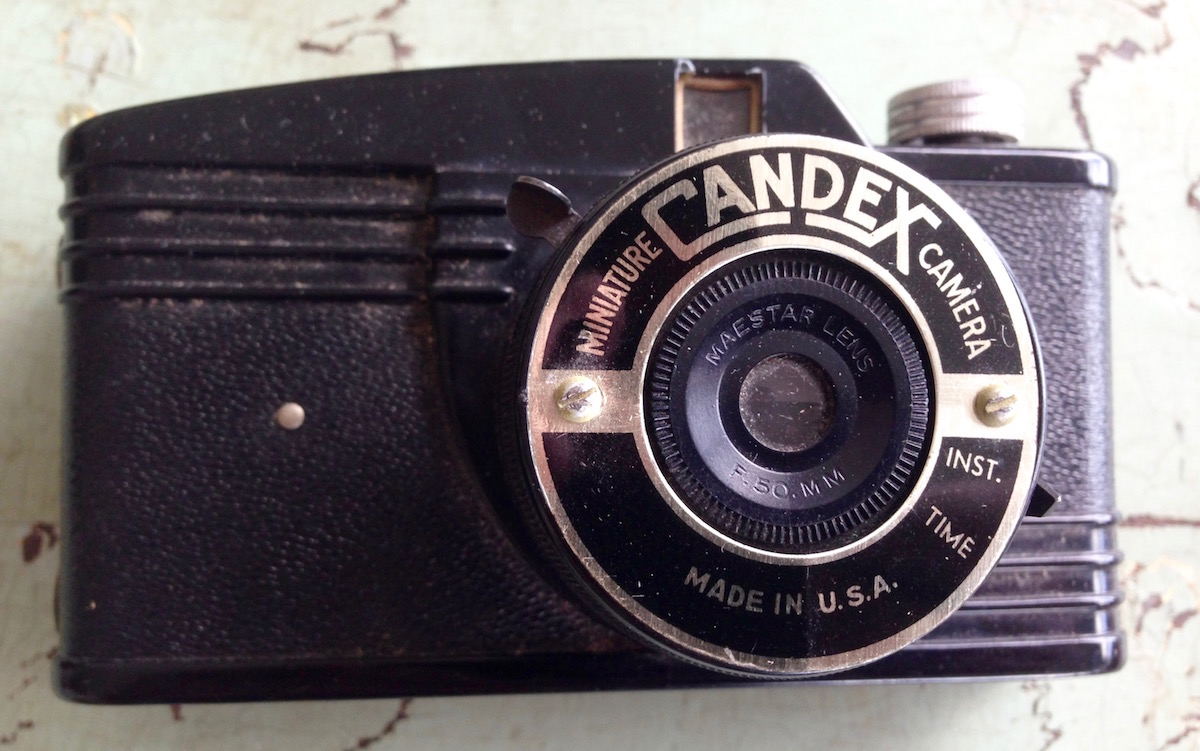 General Products Co. / Utility MFG Co. / Spartus Corp., 711-15 W. Lake St., Chicago, IL
Here is yet another of the many bakelite minicams produced out of the same Lake Street factory in the 1940s. These cheap-o "candid" cameras were marketed under literally dozens of different brand names AND manufacturer names, with no rhyme or reason as to which name would appear on which model type. The motivations behind this strategy are quite interesting, as is the man behind the business: former big band jazz drummer Jack Galter. You can read about the full history of the "Chicago Cluster" of cameras on our main Spartus Camera Corp. page.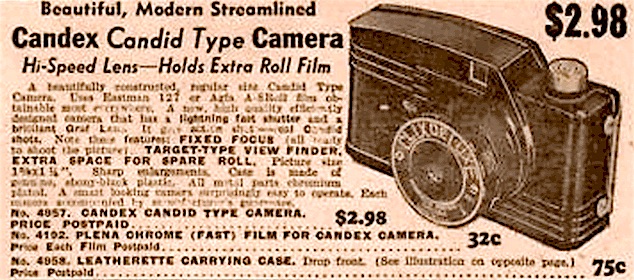 As for this particular camera, the "Candex" name appears on a streamlined model, with no attributed manufacturer. In most cases, the Candexes of this era are tied to the "General Products Co.," with a patent for the name credited to a Max Bressler, representing General Products in 1938. From what we can gather, Bressler either bought his camera molds from Jack Galter / Spartus Corp. and had them customize the name plates, OR Jack Galter bought out General Products Co. as one of his many subsidiaries. The ad above only adds to the confusion, as the Candex name is paired with a photo of the same camera type, but with a Clix De Luxe name plate–a brand usually associated with yet another manufacturer, Metropolitan Industries. Yeah… I don't know, man.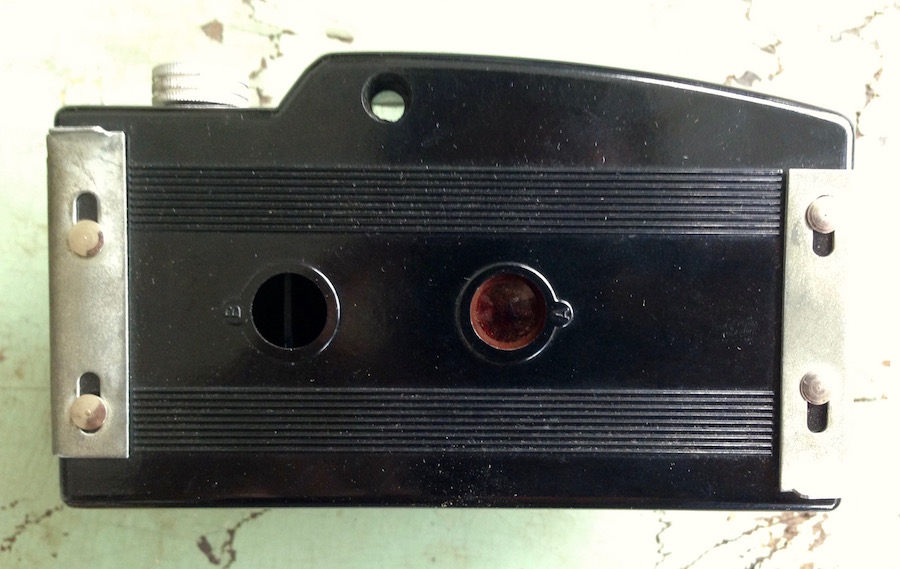 The Candex is one of many "Chicago Cluster" cameras in our museum collection: