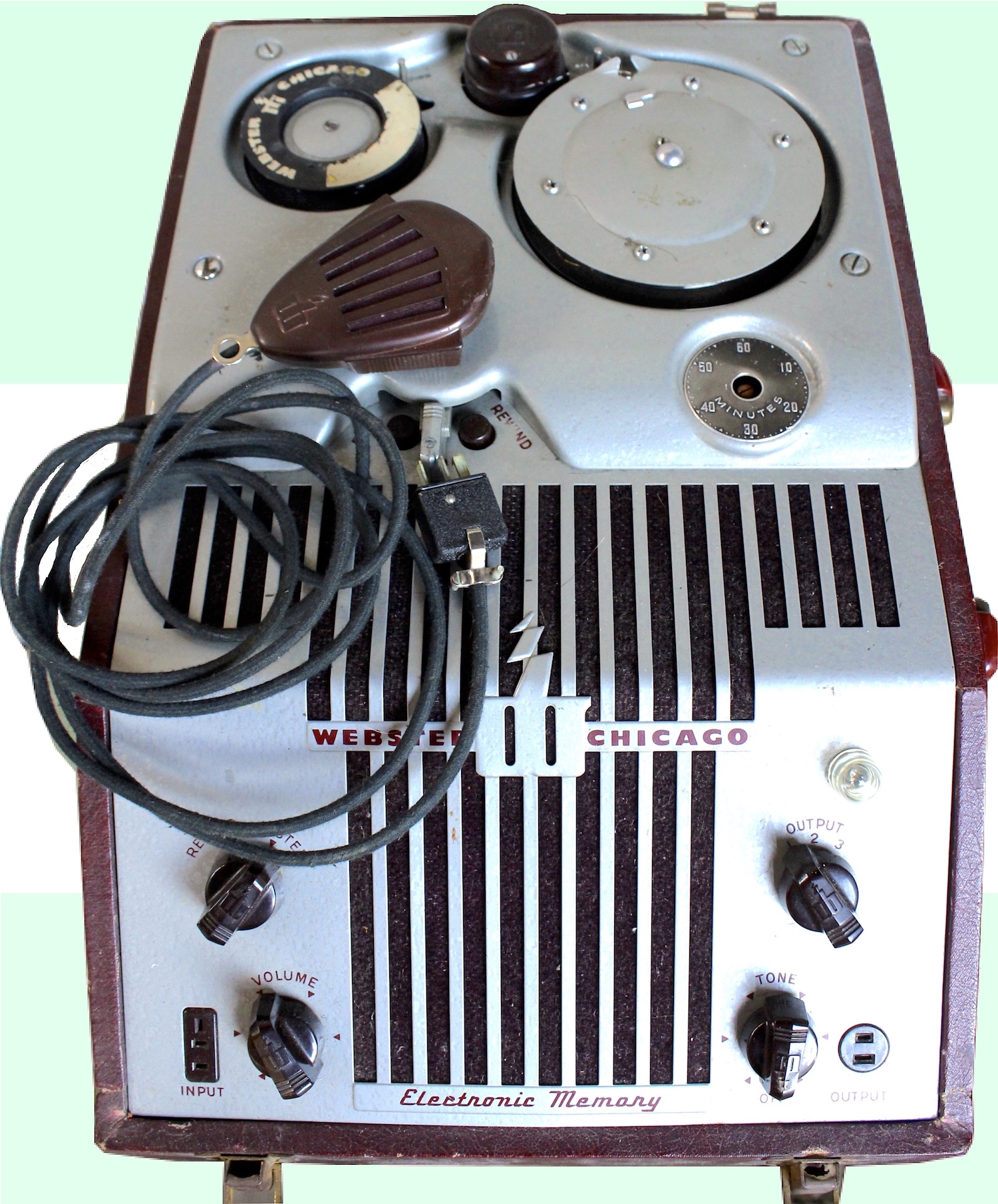 Museum Artifact: Webster "Electronic Memory" Wire Recorder, Model 180-1, c. 1949
Made By: Webster-Chicago Corp., aka WebCor, 5622 W. Bloomingdale Ave., Chicago, IL [North Austin]
If you've ever heard your own voice on a recording and instantly recoiled at the sound, then you can attest to one of the quirkier phenomenons in the modern human experience: uncomfortable audible disembodiment. Sure, you might think you merely hate the reedy reality of your recorded words vs. the suave baritone in your mind. But more likely, it's the actual act of listening to yourself from a distance—your past self, no less—that is kind of unavoidably jarring and uncanny at first.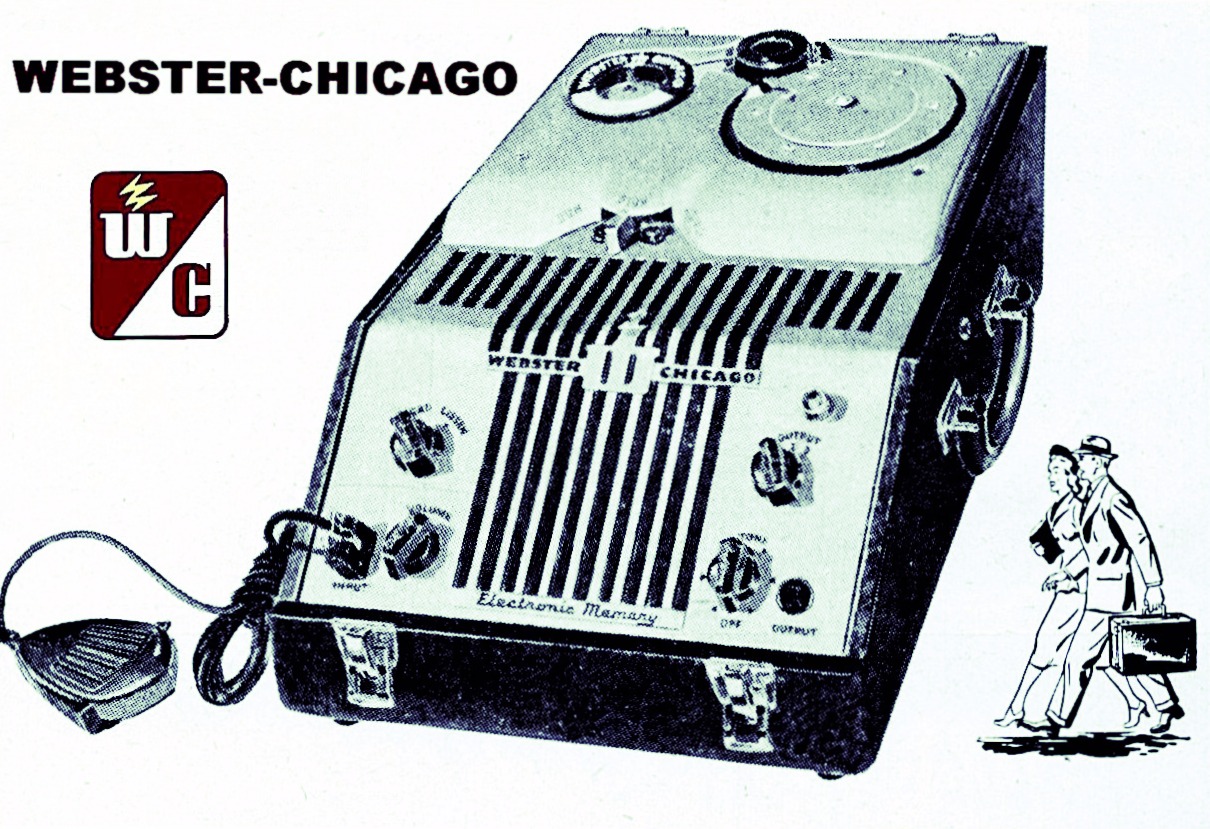 Of course, for someone living in a time before such recording technology was widely available, the reaction to that first playback might have been a tad different. Any disappointment with the richness or resonance of their voice would have been overshadowed by the relative magic of capturing it out of the ether.  "You can say something, or sing something, and then instantly rewind and listen to what you've done?! It's like time travel!" Welcome to life in the early 20th century.
The first home dictation machines came around in the first decade of the 1900s, incorporating the same types of wax cylinders that had been used for playing music up until the rise of phonograph disc records. There were popular dictation models from heavy-hitters Alexander Graham Bell (the Dictaphone) and Thomas Edison (Voice Writer), but these things were mega-expensive—priced about the same as the leading typewriters of the era (roughly $2,000 in modern money). And thus, even as radio arrived in most living rooms throughout the 1920s, most people still didn't have a way to record their own boring conversations about Babe Ruth or the Lindbergh baby, let alone programs direct from the radio itself.
And this finally brings us to the object in question. The Webster-Chicago Electronic Memory Wire Recorder—model No. 180—made its debut in the late 1940s, and for a brief moment in time, it was a game changer. A new way to capture a thought, re-live a moment, or, if you're a TV detective, catch a killer confessing to their crime.
[A Webster Chicago wire recorder featured on a 1952 episode of Martin Kane: Private Eye]
As a key point, the Electronic Memory machine was roughly half the price of the old cylinder-based recorders that were still on the market; the Dictaphone and Voice Writer (about $150 vs. $300). It was also portable (the whole cumbersome system collapsed right into its own handy briefcase like a Transformer), and it used a much more versatile technology—stainless steel wires that had first been put to regular use for military recorders during World War II. This wire, unlike wax, could actually be erased and re-used, creating a far more valuable and efficient piece of equipment—albeit with the occasional snarl in the winding process.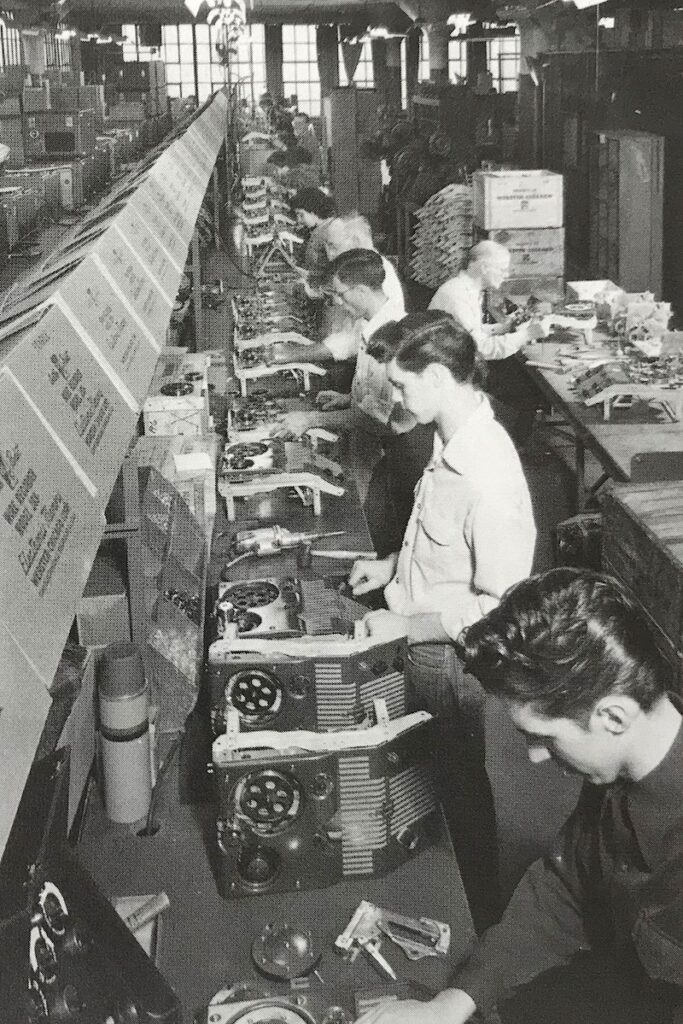 The Webster-Chicago Corp. had become a licensee of the Armour Research Foundation during the war, and began manufacturing some of the earliest wire recorders in 1945. It's hard to say if it was a stroke of luck or wisdom, but when the war ended, longtime Webster president Rudolph F. Blash saw an opportunity to adapt the technology for the consumer market. Most of the bigger companies in the audio industry, by comparison, were much slower on the uptake, so Webster Corp. had itself a near monopoly when it first hit the market.
In 1947 and 1948 alone, they developed several models of the Electronic Memory and sold over 40,000 units—a pretty encouraging number for a pricey piece of specialty equipment in an unfamiliar format.
Webster-Chicago was aggressive in its marketing, pushing the wire recorder not only as a dictation machine, but as a new way to record shows off the radio, or lessons in a classroom, proceedings in courtrooms, etc. Working on perfecting your accordion playing? The Electronic Memory could record 15, 30 or up to 60 minutes of your awful band practice for you and your friends to listen and learn from. The sound wasn't exactly THX, but as mentioned earlier, it was still magical for people who'd never had any such technology at their disposal before.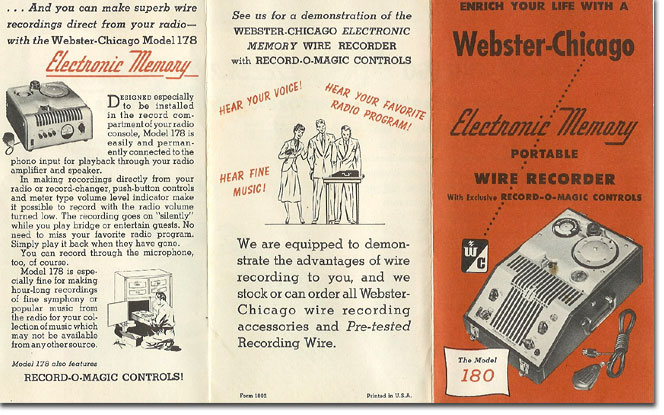 [Above: A manual for the Electronic Memory 180. Below: A recovered wire recording played on a Webster 180, from a video posted by Complete Estate Solutions, 2018]
.
Here's how one advertisement for our Model 180 summed up the wonders of the post-war, portable wire recorder.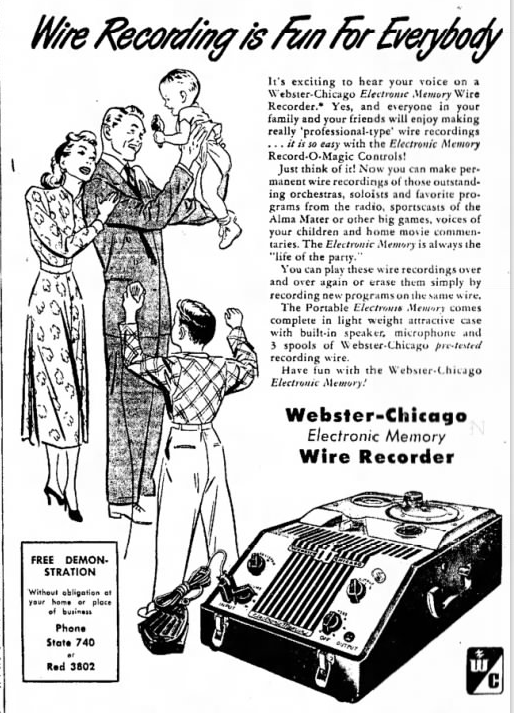 "The new Webster-Chicago 'Electronic Memory' is easy to use!" Automatic Stops shut off motor before wire can run off either spool in either direction. Resets automatically when Lock-fast Operating Lever is returned to center position. Push-pull output Expanded Range amplifier allows recording of voice and music with excellent fidelity.
"Built-in Elapsed Time Indicator permits accurate timing, cueing and editing. New, powerful erase circuit. Removable Take-up Drum permits fast reload of recordings longer than one one hour. Has radio input and external speaker or amplifier outlets. Compact luggage case measures 17-3/8″ x 11-3/8″ x 7-1/2″. Carrying weight is 27 lbs. Operates on 105-120 volts, 50 or 60 cycles AC. Complete with microphone, 3 spools of recording wire and instructions. $149.50."
By this point in time, the Webster-Chicago Corp was headquartered at 5622 W. Bloomingdale Ave. in the North Austin neighborhood, occupying a rather enormous and impressive manufacturing campus. This was no fly-by-night operation. The company had been in existence since 1914, and had specialized in electronic audio equipment from the very beginning. The quality of their products is exemplified by the nearly 70 year-old wire recorder in our museum collection. It includes all the original components, including the Deco-fabulous microphone, and still operates as it did back in the day.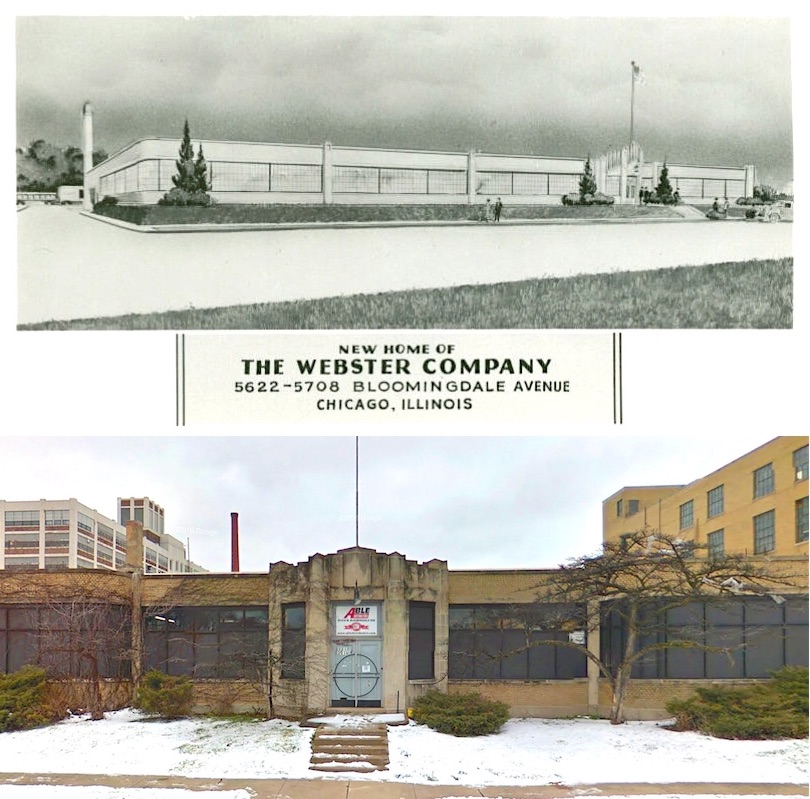 [The former Webster building in the 1940s and today]
Rudolph Blash wasn't just the president of Webster, he founded the company—as the Webster Novelty Co.—in 1914, at the age of just 28. Blash was born in the scenic town of Schönau am Königsee in Bavaria, but wound up as one of the many young German immigrants seeking his fortunes in Chicago. He wasn't purely a businessman, either. He was a skilled inventor and electronic geek, and had several patents for "repeating devices for sound producing instruments."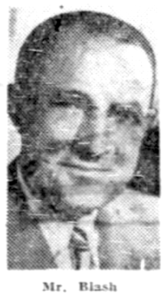 It was a dog-eat-dog marketplace in those early days, and Blash was battling a slew of rivals in the recording technology business. In 1921, he tried an "if you can't beat 'em, join 'em" approach, and went into partnership with some of his top competitors, forming the Repeating Devices Corp.
"The purpose of this new organization," according to a press release in the October 1921 issue of Talking Machine World magazine, was to "manufacture and sell under an exclusive license agreement all forms of automatic, repeating devices for sound-reproducing instruments under the patents heretofore used by the Repeatograph Co., by the Webster Novelty Co. and others." In other words, the new company states that the war which formerly existed among the Repeater Stop, Repeat-O-Graph and Webster Novelty Co. has come to an end, and that the inventors of all patents used by these former companies have buried the hatchet and placed all of their eggs in one basket.
Blash was merely given the role of secretary with the Repeating Devices Corp, and the new marriage was a rocky one. In short order, Blash decided the old war wasn't over after all, and he went back to focusing on his own eggs and baskets. He revived Webster Novelty as the Webster Company, later the Webster-Chicago Corp.
In the '20s, Webster made batteries and power packs for some of the earliest mass-produced radios, and the company's amp technology helped play a role in the arrival of the "talkie" era in motion pictures. It was enough momentum to help the business survive the Depression and prepare for its coming-out party.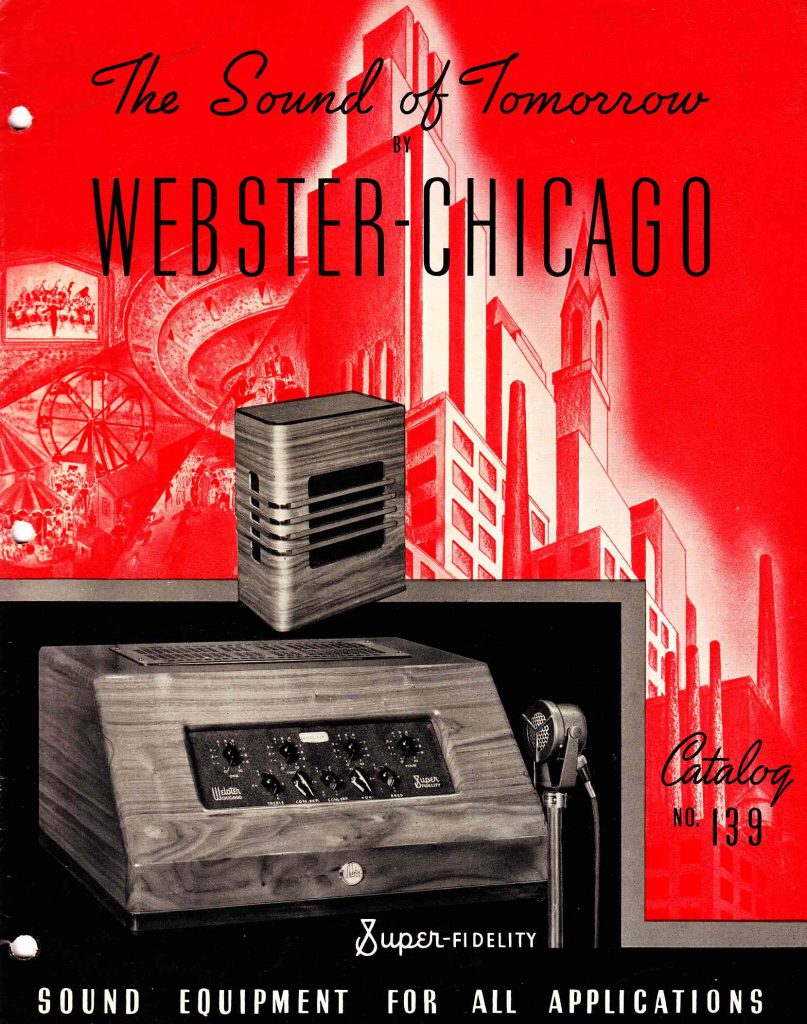 The wire recorder home-run of the late '40s and early '50s, though, was also something of a final bow for Blash and Webster-Chicago. In the world of tech equipment, you're only as good as your newest products, and staying competitive requires running a marathon at sprint speeds. Blash, in his later years, remained keenly aware of this fact, and did his best to be proactive. In 1952, he brought back a former protege, Donald MacGregor, to take over the company presidency. MacGregor had spent the past few years as the VP of the Zenith Radio Corp., and seemed like the perfect guy to guide Webster into the new tech age. For mysterious reasons, however, he resigned just 10 days into his new role.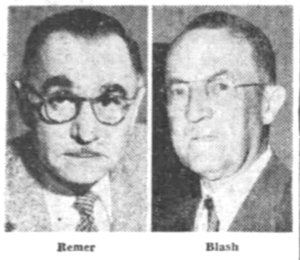 Undaunted, Blash next proposed a major corporate merger with the Emerson Radio and Phonograph Corp. of New York, which would have given Webster another avenue into the TV business. Unfortunately, this move—poorly timed with a major sale of much of Blash's own personal stock—drove a massive wedge into the Webster board of directors, with a leading investor named Martin C. Remer leading an aggressive campaign to discredit Blash and shut down the merger.
"My entire adult life has been spent in building the good name of Webster-Chicago and endowing it with products of which you can be justifiably proud," Blash told the board in 1953. "It is true that I have disposed of a substantial amount of my shareholdings, but that was done primarily to assure liquidity of my estate, which theretofore consisted exclusively of my investment in Webster-Chicago corporation, and to prevent the enforced liquidation thereof in the event of my untimely death."

Blash went on to implore the stockholders to consider how the Emerson merger could diversify Webster's products and upgrade its place in the electronics industry, but they weren't convinced. The deal was shut down, and within a few years, Blash's own aforementioned "untimely death" arrived at the age of 70.
Under Blash's successor, Titus Haffa, Webster rebranded itself as the ultra-hip "WebCor," and set forth adapting to the arrival of magnetic plastic audio tape and other innovations of the '50s and '60s. Ultimately, though, the death of wire recording and the arrival of new, foreign import tape recorders—combined with a failure to diversify as Blash had hoped—doomed the business. In 1966, WebCor was bought out by US Industries, eventually fading out like a reel-to-reel recording at the end of its spool of wire.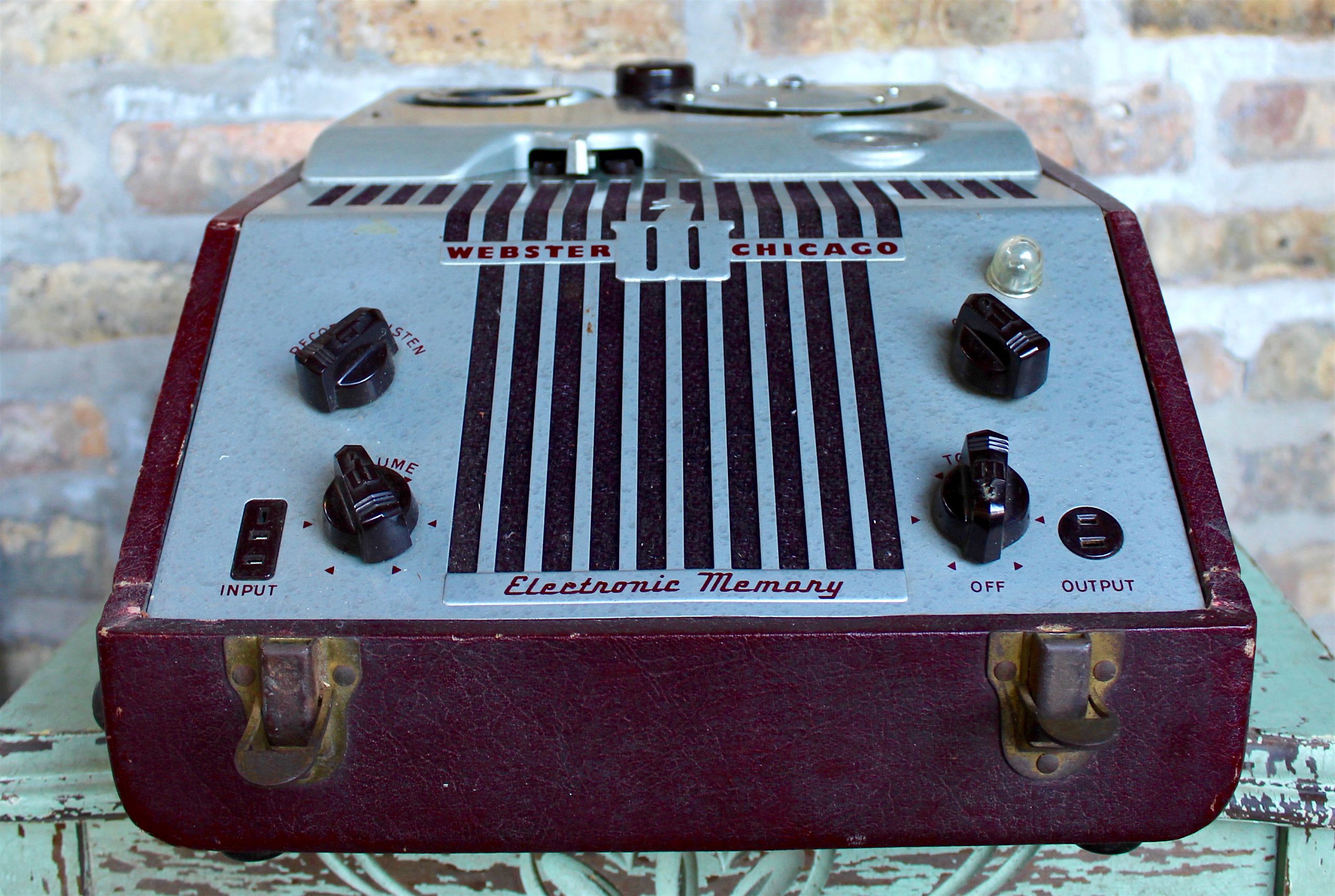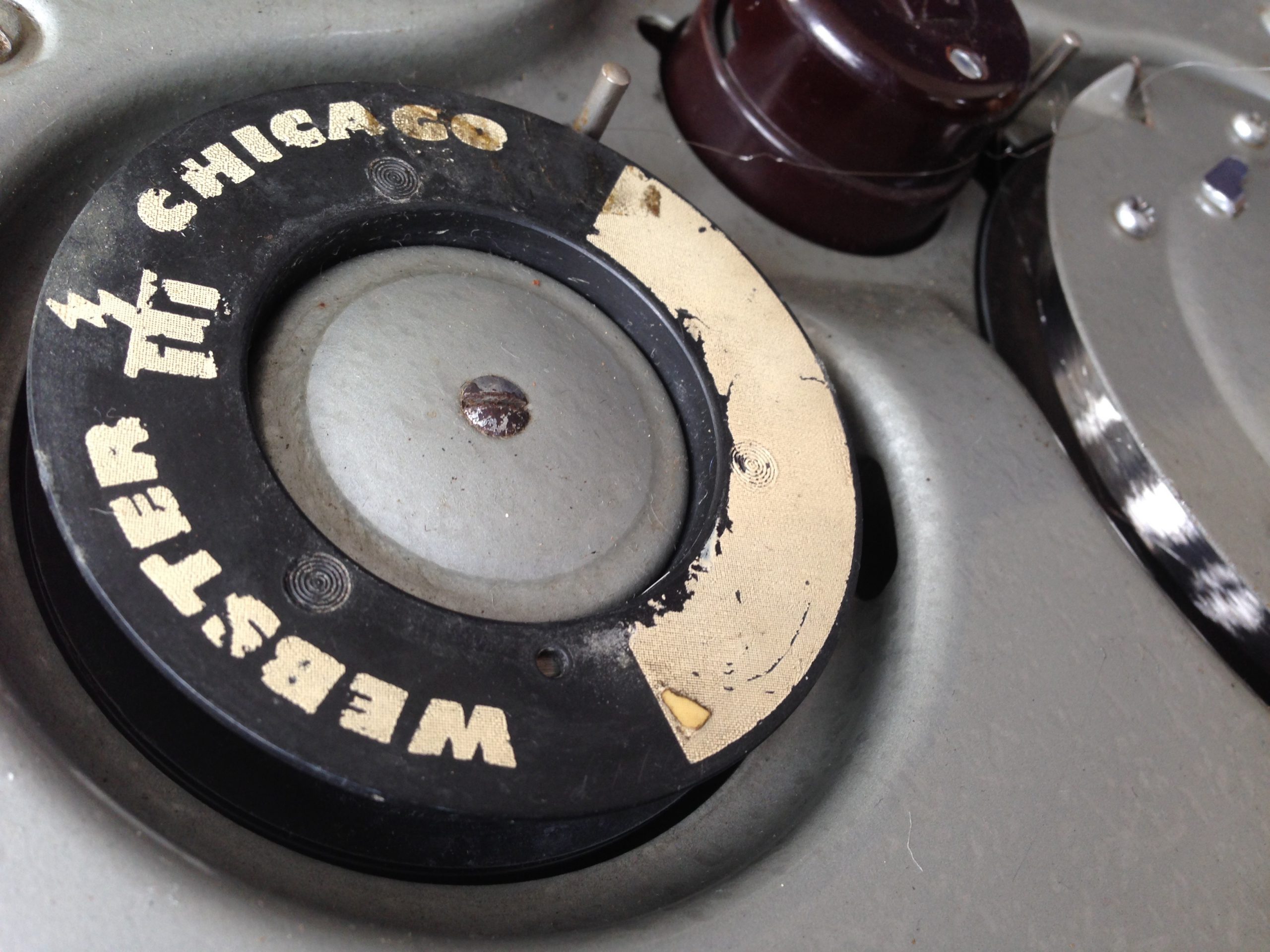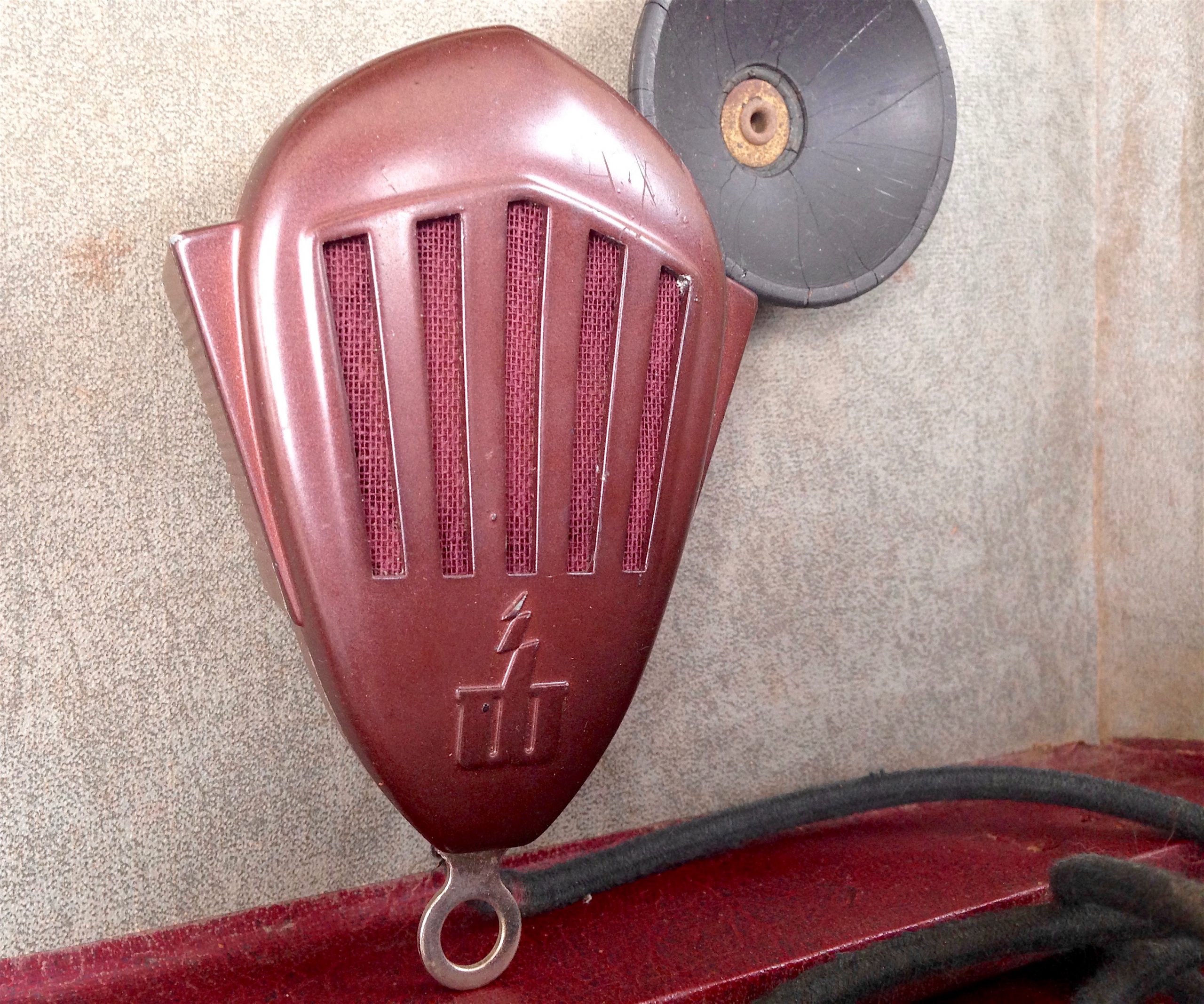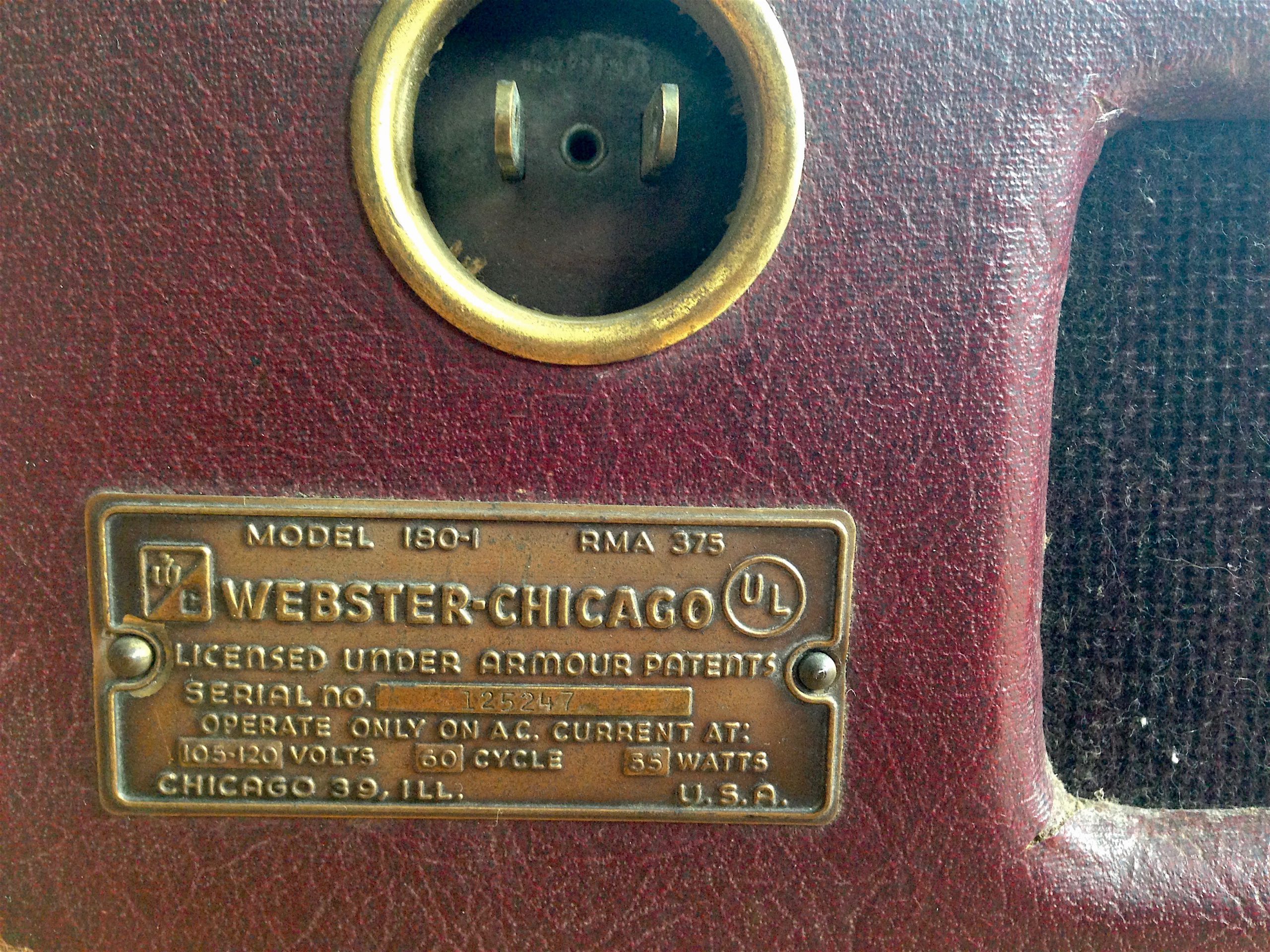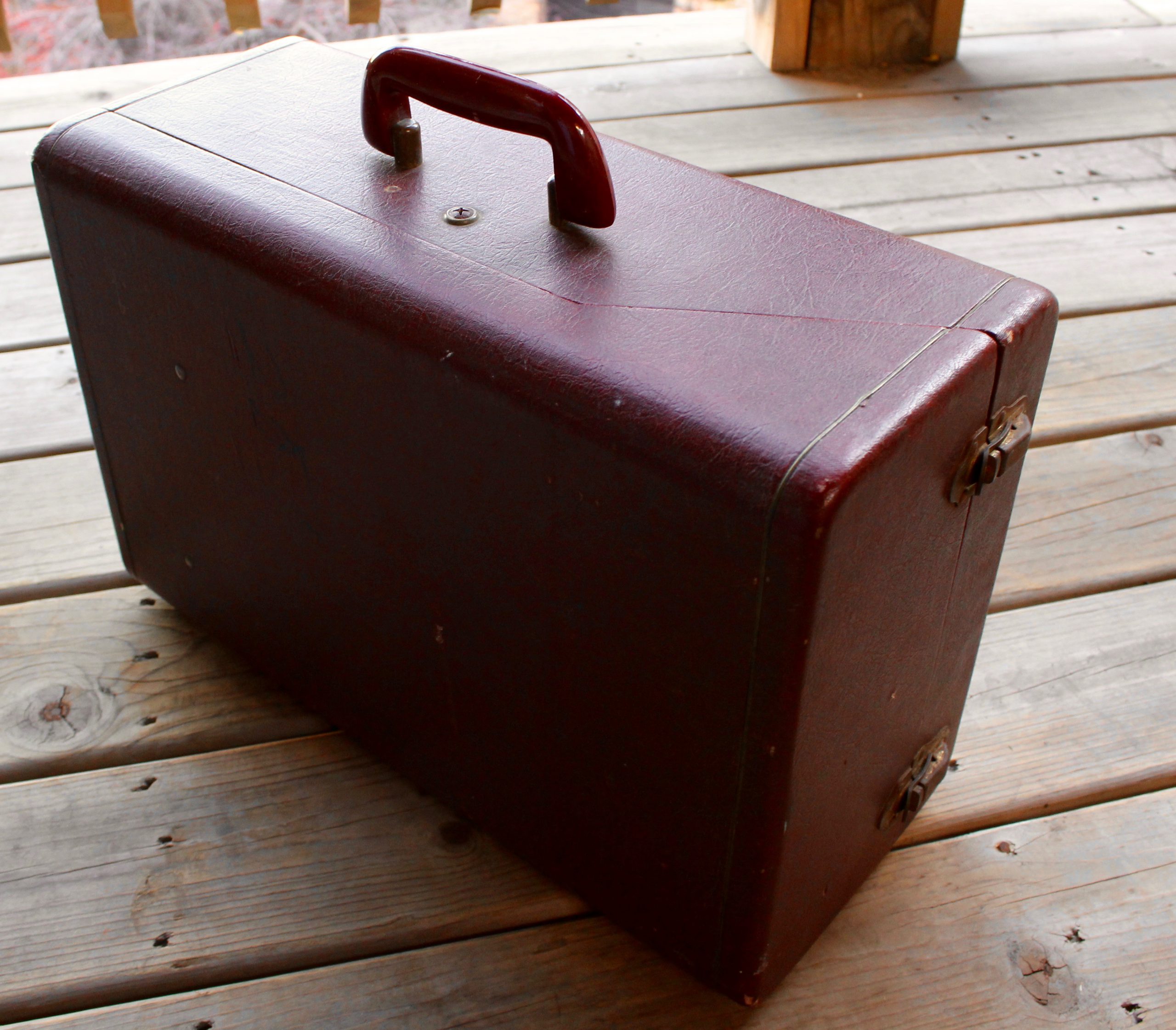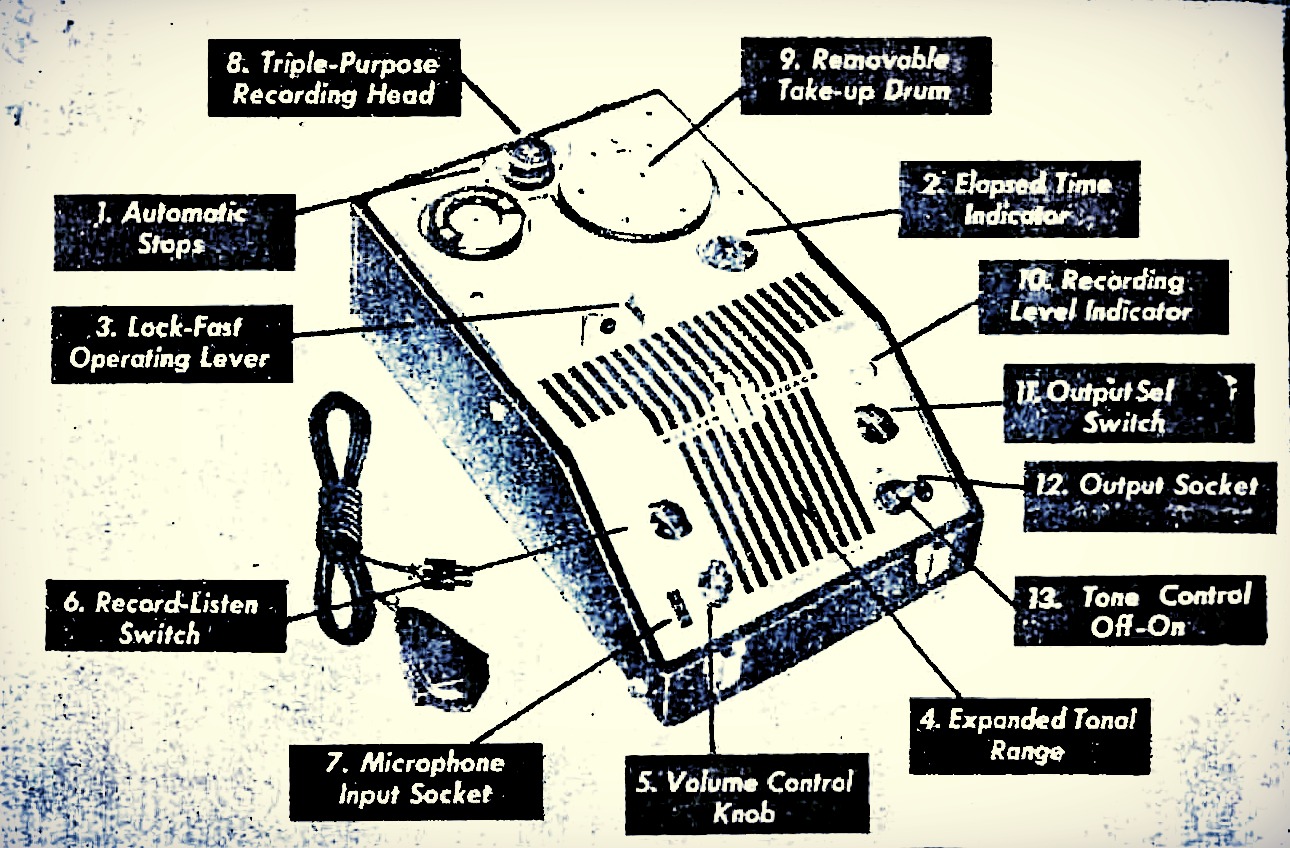 .
Additional Sources:
The Concise Encyclopedia of American Radio, edited by Christopher H. Sterling, Cary O'Dell
Off the Record: The Technology and Culture of Sound Recording in America, by David Morton
"Merger Plan is Defended by Webster Head" – Chicago Tribune, Jan 28, 1953
"Emerson Radio Kills Webster Merger Deal" – Chicago Tribune, Feb 5, 1953
Talking Machine World, Oct-Dec, 1921
Archived Reader Comments:
"I have an early 60's WebCor that I found in a dumpster years ago, never used it as a tape recorder but the microphone input makes a killer guitar amp (all tube, of course)" —Marc, 2019
"

A very good writeup. I just heard a recording off of one of these today and am surprised at the quality (given that it was probably recorded 60 yrs ago) Thanks for the very nice tech history." —John Brewer, 2019
"Earlier I submitted comments on another company (Western Electric) as having worked there after my service in the AAF and moving to San Diego for a position at Convair Aircraft. Then, due to a family obligation, I moved back to Chicago and went to work at Webster _Chicago as a design engineer. This was at the time that WebCor had phased out their wire recorders and were in the 1st generation of their tape recorders. (I owned one). However, I was part of the military electronics group. This department was a big part of the company at the time and was developing electronic devices for the U.S. Government and use by the FBI among others. A great company, but I decided to return to Convair again later." —Bob Bacchi, 2019
"Bob, interesting to hear this. My grandfather worked as a design engineer at Chicago Webster, then WebCor. His name was Norm Conrad. I have been researching what he actually did there. I was told that he was instrumental in designing wire recorders and was there at the beginning of the magnetic tape reel to reel days. I remember having one of the reel to reel players when I was a child. He passed away in 1952, I think. I know it was just before I was born in 1954. It's good to hear from someone that was there." —Jim Millener, 2019