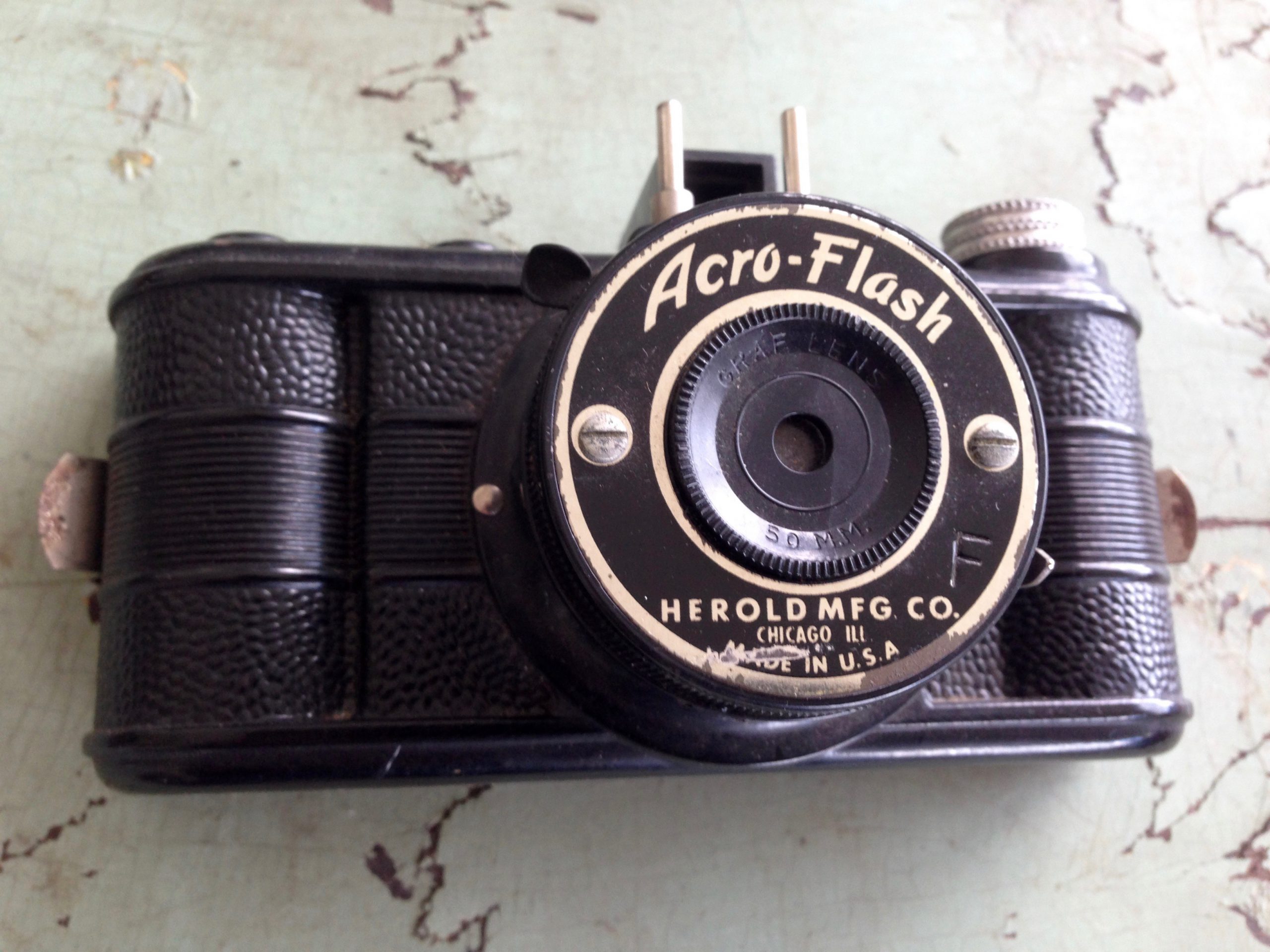 Herold MFG Co. / Utility MFG / Spartus Corp, 711-715 W. Lake St. and 2110 W. Walnut St., Chicago, IL
The Acro-Flash is one of more than a dozen bakelite minicams in the museum collection, all produced by the same manufacturer. Jack Galter's Spartus Corp. famously operated under about 50 other names between 1939 and 1960. In this case, we can date the Acro-Flash to the early 1950s, when Spartus sales manager Harold Rubin was handed the reins of the company and briefly rechristened it Herold Products Co. Herold had its headquarters at the longtime Spartus factory (711 W. Lake St.) until around 1953, when it relocated to 2110 W. Walnut Street.
You can read a full, in-depth history on this very interesting, often confusing company on our main Spartus Camera Corp. page.
Obviously we're lacking the actual flash bulb component that was the big selling point with this $10 camera. These were widely marketed to kids (the above ad was from a 1956 issue of Boy's Life), and used 127mm film with 16 photos on a roll.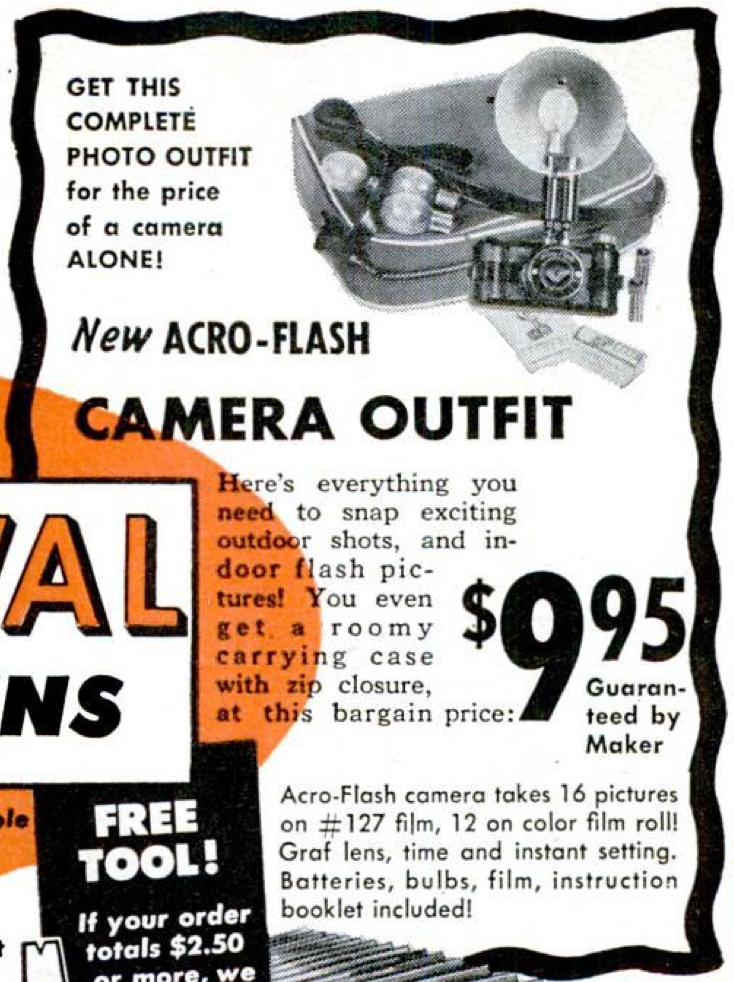 The Acro-Flash is one of many "Chicago Cluster" Cameras in our collection: